It is extremely likely that you will be flying into and out of Thailand in Bangkok and if you are attending SF4 there are a few things that I think you shouldn't miss while traveling in Thailand. MBK is one of them.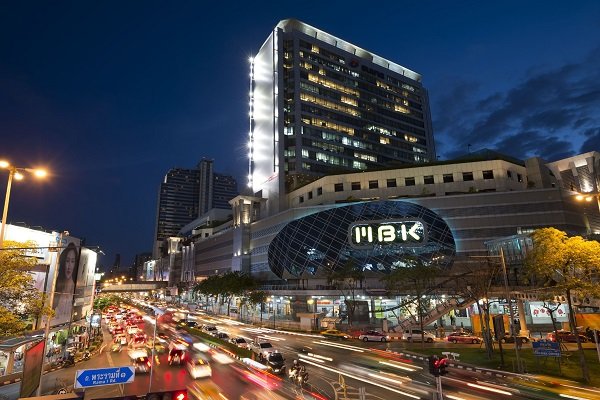 source
What is MBK? Well, MBK is a massive shopping mall. I generally hate shopping and shopping malls for the most part but MBK is different because a lot of the merchandise on certain floors are of questionable legality. It's not drugs or weapons or anything silly like that, but for the most part there is an awful lot of less-than-authentic merchandise. This part of the world is relatively "famous" for making copies of famous brands and although they are sold on the streets, you can get them at the source in MBK for even less.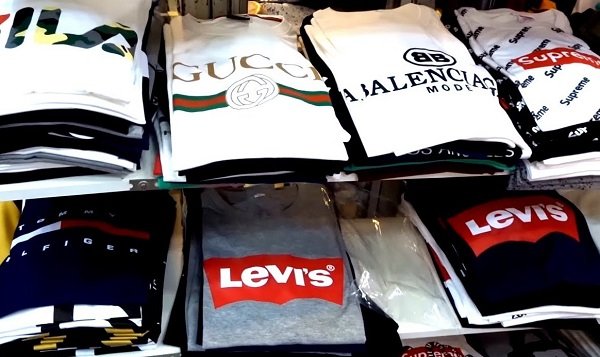 source
I'm not a fashion guy, nor do i particularly care for labels but I know a lot of people that do like that sort of thing. I am not really up to speed on these kind of things but I think Supreme is a hot brand right now because that is what a lot of the MBK stores focus on.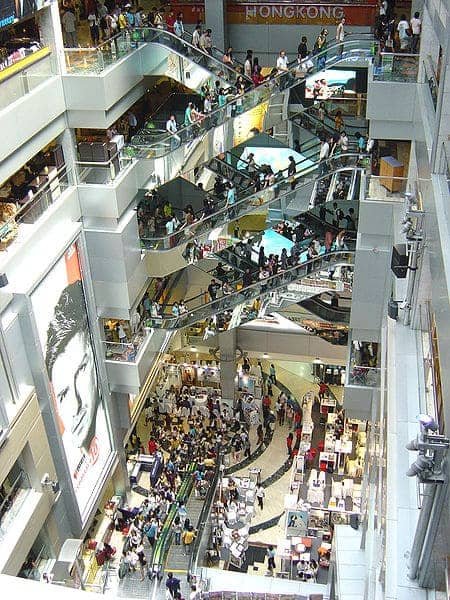 source
When you arrive at MBK it can be a bit overwhelming. It is relatively well-known that this mall is the "cheapest" shopping mall in all of Bangkok, if not the entire country. Tens of thousands of people come to this building every day. I have seen some estimates as high as 100,000 per day. If you are not a fan of crowds, this will likely not be a very comfortable experience for you... nor will a vast majority of anything else in Bangkok.
Since the place is massive, I'll give you some tips so that you don't have to spend the entire day in there. Some of these may seem obvious.
Head to the higher floors: The rent on the bottom floors is obviously more expensive and this is reflected in their prices. Since this a mall of "copies" you can expect to see the same shirt / watch / handbag / whatever at many different shops
Unless the store is the official store of whatever brand you are looking at, assume it is a fake. There are around 2,000 shops in MBK and most of it is either no-name or knock-off merch
If there is a price written on an item, this is not really the price and negotiation is expected in most situations. This can make many foreigners nervous but it is kind of the only method one can employ to insure you aren't paying too much. For example: I have seen a Supreme knock-off shirt with a price tag that says 600 baht on it... which seems like a great price compared to the legit thing... However, I know for a fact that you can get that shirt for 200 or even 150 baht.
It is a profoundly stupid idea to get any electronics here other than a "burner phone" - the manufacturer will almost certainly not honor the warranty and there is also a very good chance it is fake also. Do not believe any "certificates of authenticity" or any other such paper proof.... Some factory is capable of making a convincing copy of a MacBook Pro.... do you really think they can't make a copy of a certificate?
Stay away from any software bundles: In my experience a lot of the packages simply don't work or come pre-loaded with malware.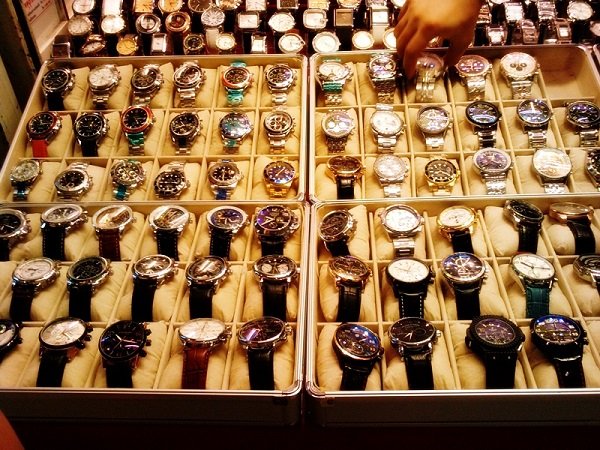 source
Watches are one of my favorite things to look at, plus some of these copies are actually quite good quality
If you are staying at the Prince Palace Hotel (the official hotel of Steemfest) you are actually very close to MBK anyway. It is only one stop down the disgusting "river" using the canal ferry. For the love of everything holy, do not touch that water :P
I suggested going to this place on your last day in the country because you don't want to be lugging all this crap around the rest of the Thailand do you?
In the event that you arrive at MBK and the entire situation ends up not being your cuppa tea the day is not lost. This part of the city is filled with loads of other things to do including a giant aquarium that is right across the street. It is also the location of National Stadium BTS (skytrain) and this will connect you to the rest of the city.