Hey there loyal followers....
So, for some reason unbeknownst to me, @llfarms nominated me for this challenge - #TenRandomThings Challenge started by @ twodorks and @ anutu

(OK, I lied, I asked her why she never nominated me for anything and then she went and did this....)

So here goes... the challenge is as follows
This challenge doesn't have to do anything with Steemit. Each person who decides to do the challenge will have to say at least 10 facts about yourself! Pretty easy right?! After that you need to ask one question and you have to tag that person to play along! Don't forget to use the hashtag #tenrandomthings so we can find your post!
1. I went to clown school.
Yes like a regular Homer Simpson, I spent 6 weeks during one summer holiday at clown school. Courtesy of the marvellous "Berk Brothers", I learned how to juggle, plate spin, throw a diablo and fall off unicycles. I was a star student and even managed to juggle with one of the brothers themselves in a 6 ball cascade. I recently started to learn to juggle clubs - something I had never tried before. It's going well. Maybe I'll do a separate post on my juggling skillz.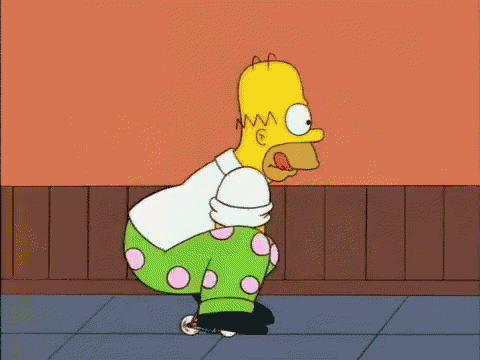 ---
2. I have climbed Mt Kilimanjaro and I love trekking and hiking.
Yes that's me looking decidedly exhausted after a 7 hour hike up the last 1200m of a mountain in the middle of the night. Certainly one of the more physically and mentally demanding times of my life but thoroughly enjoyed it and would possibly (don't let the wife hear this), do it again in a heartbeat. There are some more posts on this and other treks that i've done in my blog somewhere (including Everest Base camp, UK 3 peaks, Yorkshire three peaks)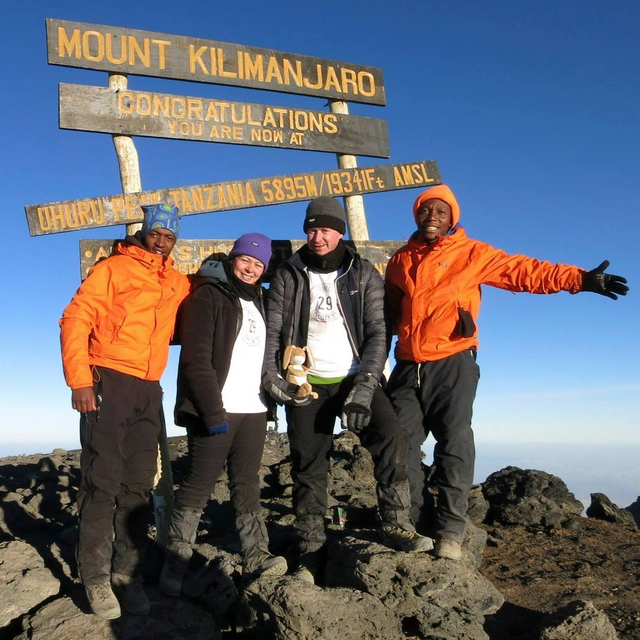 ---
3. I recently took up bouldering.
It's coming the olympics in 2020!! I've always been into climbing to a certain degree (I guess that goes along with the trekking and mountain climbing that I love doing) and recently a bouldering centre opened close to my workplace, so me and a mate started going there. I'm no Alex Honnold or Adam Ondra by any stretch of the imagination but it's great fun and a good way to try to keep fit. (keep an eye out for Alex Honnolds new film which is out)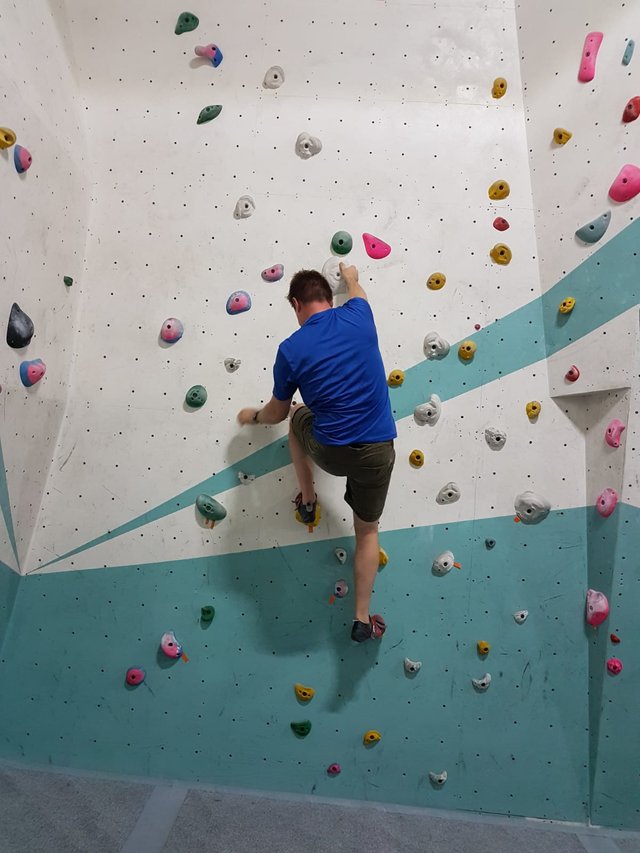 ---
4. I have cycled across the UK.
Back in 2016, I cycled across the UK over 3 days, starting on the west coast in Whitehaven and finishing on the east coast in Sunderland. The route took us across many of the largest climbs in England and was immensely challenging and a load of fun. I haven't done much cycling this year but hope to get back into it and do something just as cool next year maybe.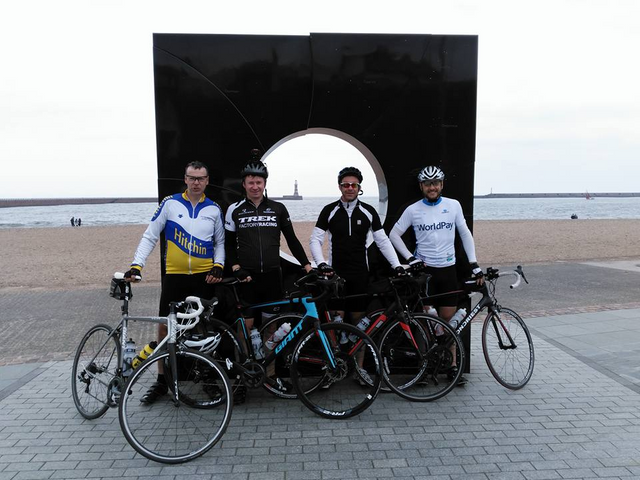 ---
5. My favourite author is Dean Koontz
I've been reading Koontz for as long as I can remember, started back in my teens. His best book, in my opinion is "Watchers", so go and give it a read if you haven't already. Im currently reading the Jane Hawk series which are pretty good. not his best work, but still keeps me interested. I try to read at least a couple of chapters every night before bed.
---
6. I used to breed and exhibit chickens.
This is probably one of the more bizarre things about me. I don't do it any more, but at one point I had around 500 chickens, most of which were Gold Sebrights. I used to exhibit them and won quite a few prizes for the quality of my cocks (there's one for @carlgnash)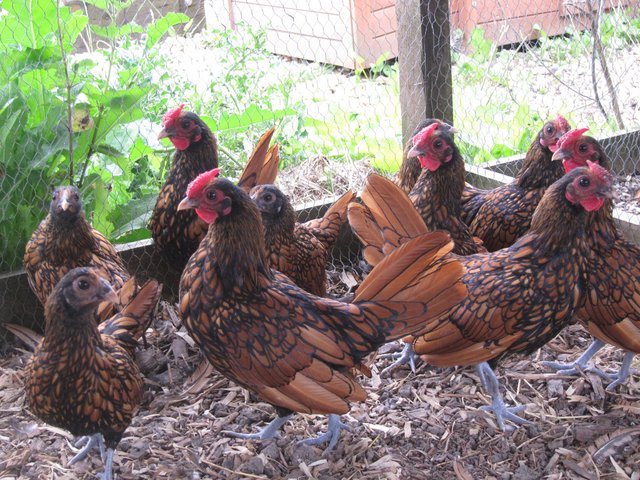 ---
7. I have a shitty skin condition
I have something called seborrheic dermatitis. Makes the skin around my cheeks all red. I've had it since I was at university and I think it was triggered after a long period of antibiotics. It can affect my confidence quite a bit although I'm currently trying something new to get it under control and it seems to be working
---
8. I love photography
Yeah, I'm running out of stuff to class as "things you dont know about me", cos everyone who knows me knows that I love photography. However, I wanted to post one of my favourite photos that didn't really get any rewards on here again. I like it as I took it on my phone, processed it on my phone and posted it on my phone. For me, it goes to show that you can take interesting images, even without a DSLR and an expensive lens.

---
9. My wife and I lost an unborn baby, Isobel, in 2015 after 29 weeks and did 29 challenges to raise money for stillbirth charities.
It was a harrowing time, but to help deal with it we did 29 random things to challenge ourselves and raise money for charity. I won't go into it in too much detail here, but you can check out our Facebook page to see what we got up to. Kilimanjaro was the 29th challenge. We also do a yearly challenge in her memory.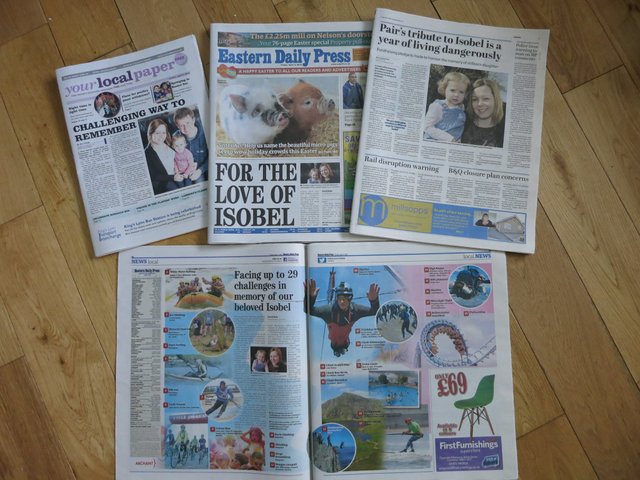 ---
10. I love curry
If I could eat a curry every day, I probably would. I am partial to a Jalfrezi or Madras with a good helping of pilau rice and a keema naan. I've got a cupboard full of spices - yes i like to make my own. Unfortunately, my wife doesn't like curry so I rarely get them. When I do though, it's a treat.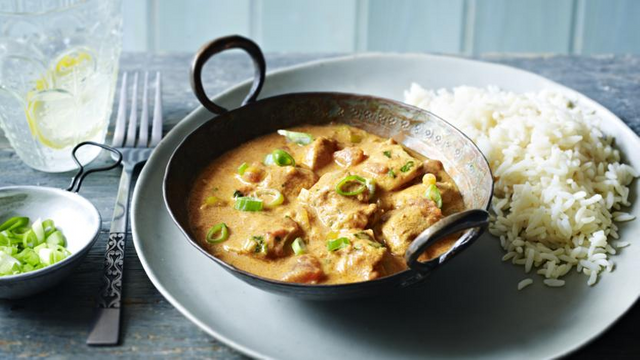 ---
So that's it, apart from answering the following.
@LLFarms asked in her nomination, "what is your biggest pet peeve?".
I'd have to say, "annoying questions that you cannot think of an answer to"
My question to @gabyoraa, who I have nominated to complete the "10 things" post is,
"if there was one 'extreme' thing you could do in your life, what would it be?"
Thanks for reading
Mark
---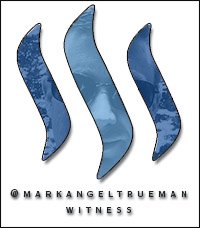 Please vote for me as one of your witness choices if you appreciate what I do for the STEEM blockchain. We all have 30 votes to cast and this determines who has the responsibility to keep this blockchain going.
You can vote for me here
https://v2.steemconnect.com/sign/account-witness-vote?witness=markangeltrueman&approve=1
Or go to https://steemit.com/~witnesses
and enter my name and vote