Tell A Story To Me, And Win 5 SBD! Writing Contest #12 - The Golden Disc
Tell A Story To Me,
Oh The Endless Possibility,
Let Your Imagination Run Free
And Win Some 5 SBD!
---
Welcome to Tell A Story To Me. We are back with another prompt, back to just one this time, so let's see what you have for me! You can check the Winners of Round 11 here!
The Prizes
First Place - win 5SBD in every round
Second Place - this is triggered once we hit ten entries, and 1SBD and 1 @steembasicincome share
Third Place - this is triggered once we hit twenty entries and is either 1SBD or 1 @steembasicincome share
Author's Choice & Voters Prize - I have a prize for Authors Choice so I am asking everyone who enters to vote for their favourite from the other entries - I will release a list of entries when the contest closes and will be asking for the votes there. Lucky voters will also win!
---
---
Round Twelve
---
---

---
Rules
1.
One Entry Per Person, written for this contest, and
inspired by the prompt
2.
Prose, poetry, any form of
fiction
is accepted, as long as you tell me a story based on the prompt
3.
Contest closes
Midnight (BST) on Monday November 26th
(That gives you just over two weeks to enter)
4.
Use
#tellastorytome
5.
One picture only please, additional images of text are fine, but I want you to tell me a story with words, so only one actual picture
6.
Link back to this contest somewhere in your post.
I would be really grateful if you also resteemed this contest but that's optional
7.
No min length and aim for under 4,000 words, but if it goes a little over, don't worry
8.
Post a link to your tale in the comments below
---
---
The Prompt
---
---
Your entry must be inspired by this prompt, I am looking to hear the story where....



I am looking for a science fiction/horror/fantasy (fiction of any sort), set in the future, about the discovery of the message humanity sent into the stars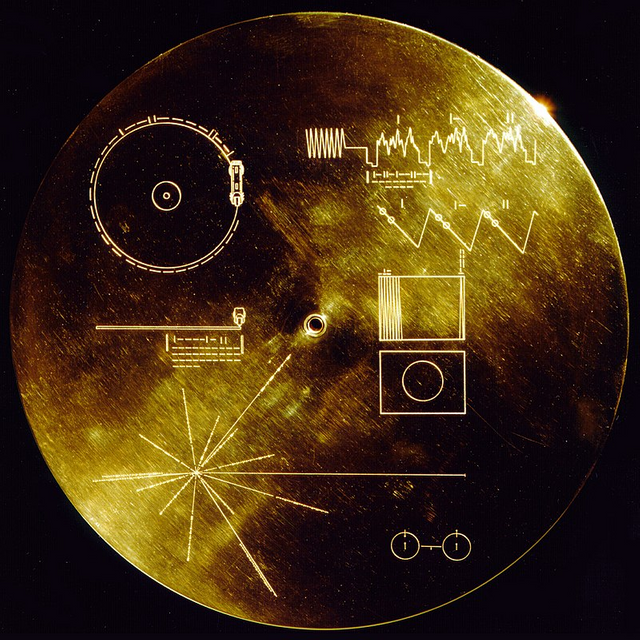 I want to hear a story about the Golden Record that was shot into space. One (or both) must be discovered/encountered in some way. This could be the focus of the story, or a background plot point, as long as the golden disc is featured, and in some way found/encountered/seen. The story should be set in the future, how far is up to you. (Although may determine how far the disc could have travelled)
Image Source Wikicommons - Public Domain
---
If you are looking for more ideas, some of the questions you could think about, but by no means have to answer, include:
Who/what finds it?
Can they understand it, if so, what d they make of it?
Is humanity still going?
What has the record encountered along the way?
---
This seems like it would go pure scifi, but i know you guys will come up with all sorts, and despite the more rigid prompt, hoping to see a few wilful/imaginative interpretations that still manage to fulfill the criteria. I really hope you will all find ways (and time) to be creative and see what you can come up with, and I can't wait to see your entries.

Don't forget to include a link in the comments!