Hologram for IPAD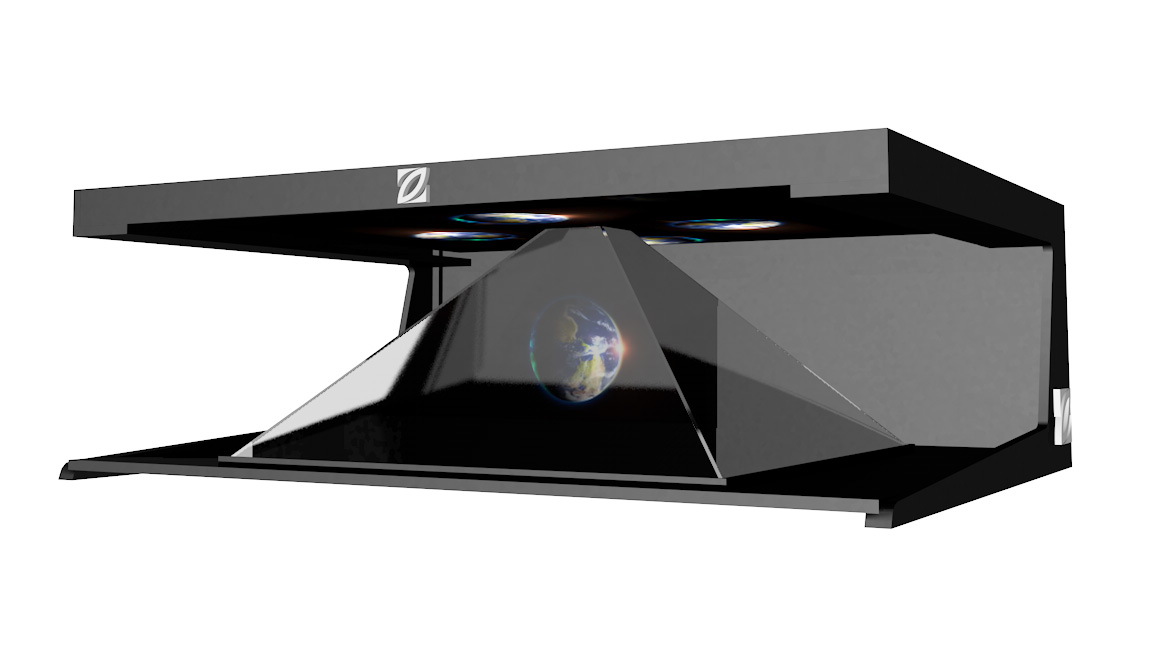 Hello guys,
Today i want to speak about my #hologram project for #IPAD i designed a simple support for putting an IPAD inside and show a really nice #Hologram.
I dont want to talk to much just show you the processing steps for creating this object, of course it's finally #3Dprinted !
1. 3D model design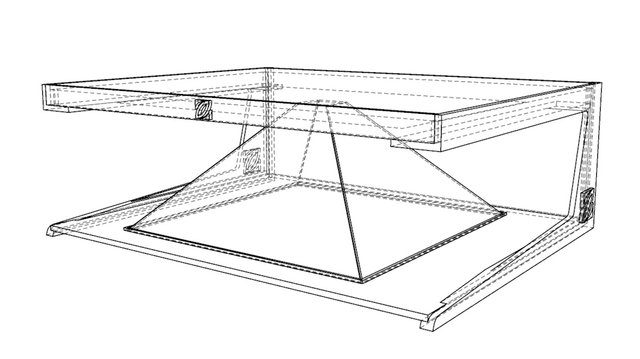 Here you can see the different parts of the support. It takes really long time for made it in a good format.
2. 3D printing / Protype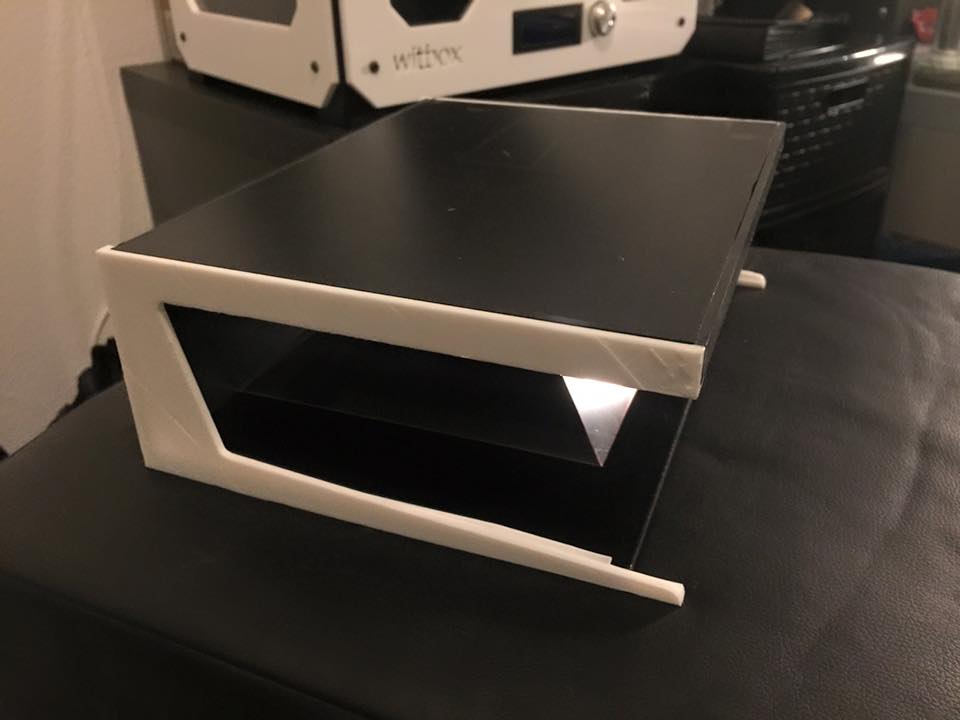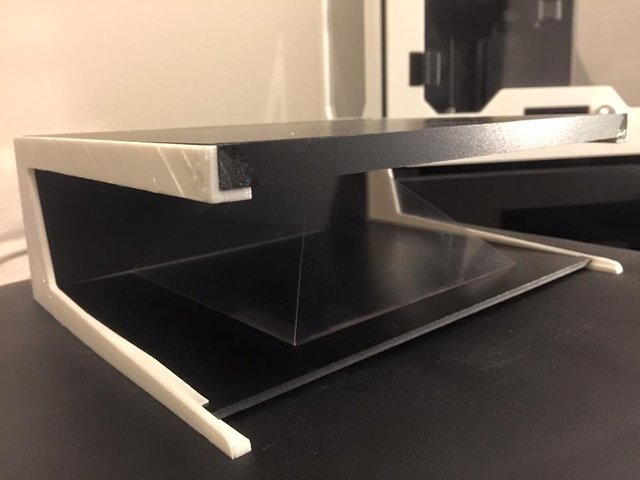 This is the first version of the prototype it works good but not really nice quality. I used also a material like strong "cardboard" for the frame.
3. 3D printing / Final version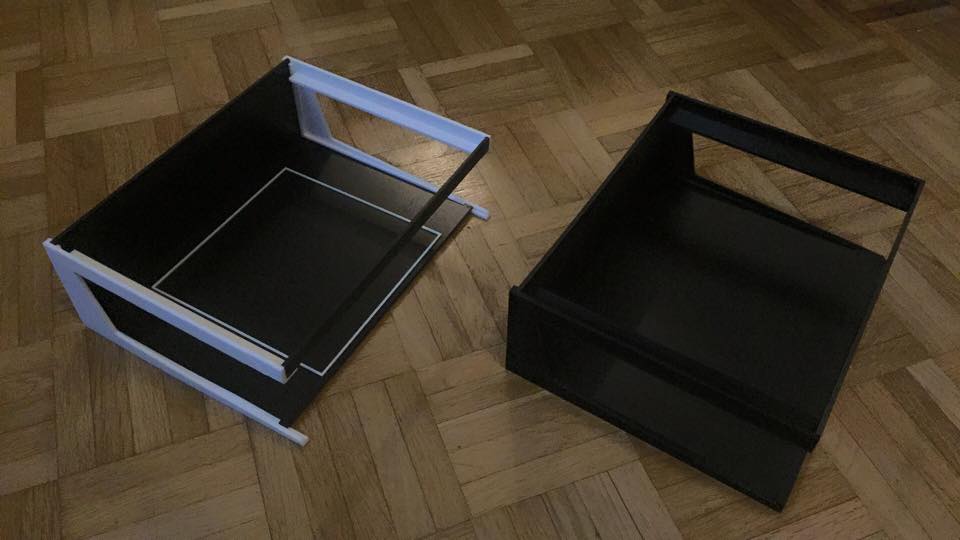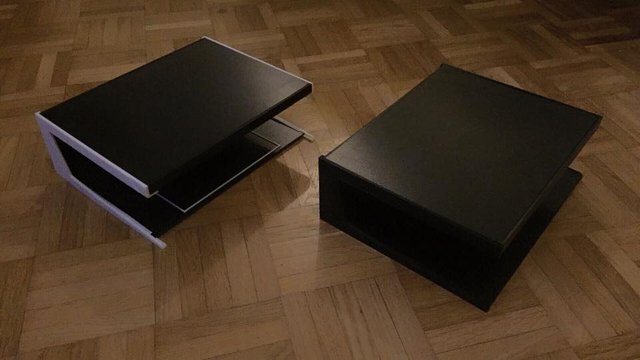 In black you have the final version of the Hologram for IPAD 3Dprinted !
4. Testing
It's pretty hard to take pictures of hologram so it's not perfect but you have a nice example of the result.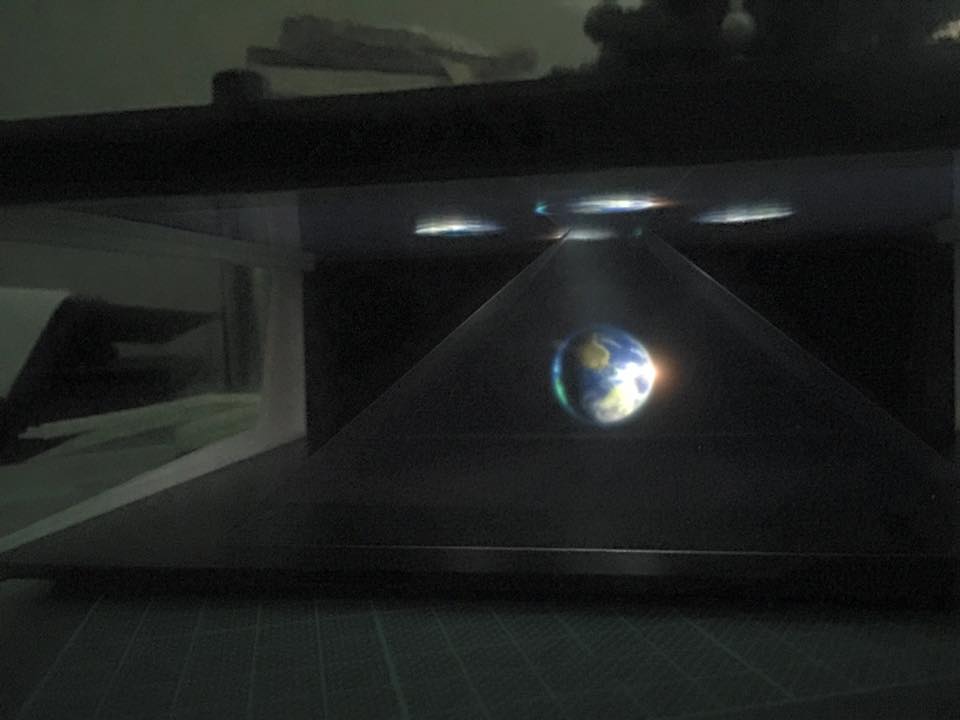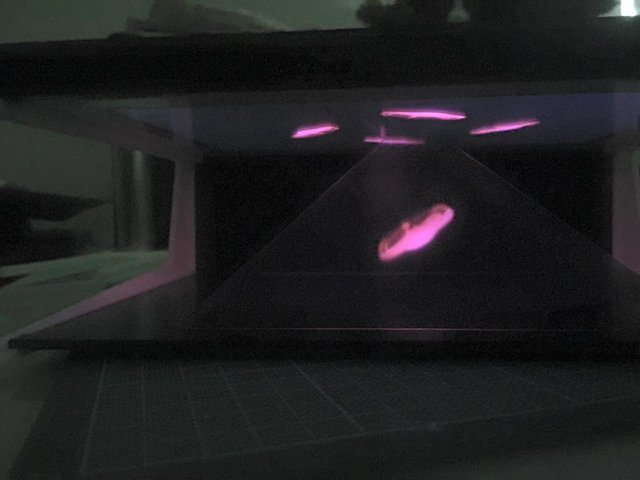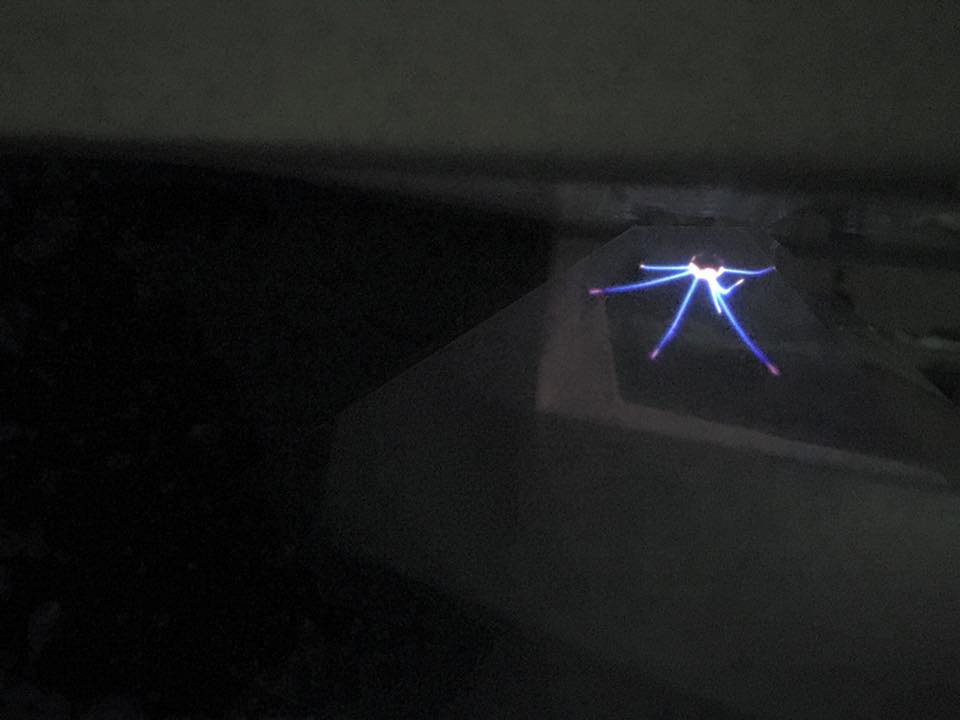 Thank you for your attention if you like this post please make a vote and dont hesitate to give me your feedback about this project !