Blockchain and Crypto Currency is changing the world rapidly and a lot of industries will be influenced and also changed directly.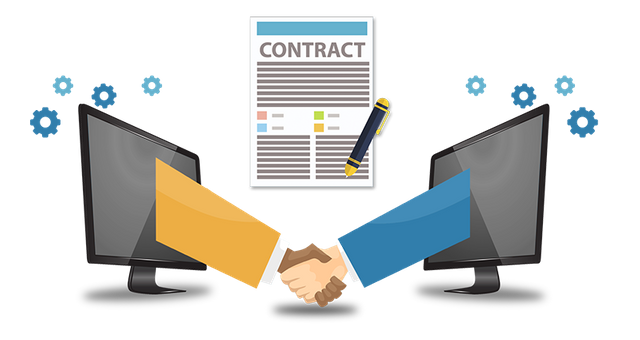 Image Credit
I am writing a series of articles, which will assist non-technical users to understand more technical concepts. My main goal is to enable the non-technical audience to have conversations with the more technical audience.
Legal industry.
One of the industries that will be influenced over time is the Legal industry. This very professional and specialised industry, consists of millions of individuals around the world, and technology will have an impact on the number of lawyers actually required to fulfil the need and demand.
What is a smart contract?
Smart contracts are computer protocols intended to facilitate, verify, or enforce the negotiation or performance of a contract. Smart contracts were first proposed by Nick Szabo in 1996.
Proponents of smart contracts claim that many kinds of contractual clauses may be made partially or fully self-executing, self-enforcing, or both. The aim with smart contracts is to provide security that is superior to traditional contract law and to reduce other transaction costs associated with contracting.
Content Source
Workflows
Workflows have been around for many years and most of us have used these tools without even being aware that we do. A workflow is small piece of computer code written with the goal of executing a sequence of tasks automatically, based on input from a previous task.
It is usually easier to explain in by means of an example:
When you electronically apply for leave at you place of work, you usually select the dates you want to take leave, and then you submit it for approval. Your manager then get an email or a task to approve the leave. Your manager then approves the leave from where you will get an email sitting that the leave was approved. This is a workflow.
Another example is when you put in a Expense Claim electronically. There are many more examples that can be mentioned.
Smart Contracts vs Workflows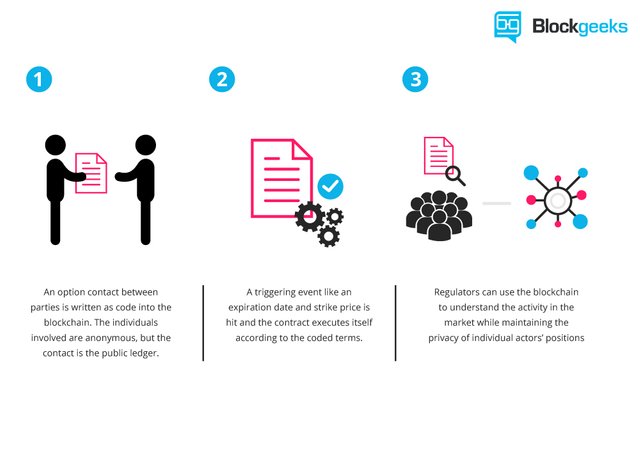 Image Credit
A smart contract does exactly what a workflow does, with the difference, that there is no manager on the other side to approve the task, and there is usually money involved in the transaction. This also happens automatically. Let me explain by the means of an example.
You write a blog on Steemit. Various users vote for your blog article. After 7 days, the counting down timer indicates that the monetization period for the specific article is completed. Your Steem Power and Steem Dollar amount is calculated based on the average Steem price for the past 7 days market price. The money is then made available for you to claim. All of this happens automatically.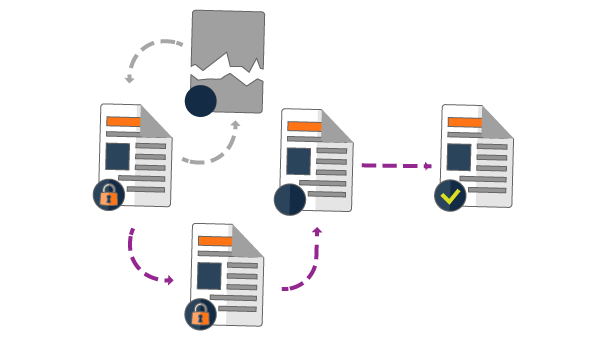 There are so many applications for Smart Contracting technology, especially in combination with Blockchain and Crypto Currency that I do not even want to start to mention. Let me just give you one example as explanation:
We all us water and electricity in our homes. Should we get to the point where our Water and Electricity Metres is managed by a Blockchain, which will ensure that we cannot have fraud as the Blockchain keeps a full audit trail of all transactions. These companies can now create smart contracts, to manage the whole process, from collecting the information to automatically receiving payment in Crypto Currency directly into their wallet.
I hope this article has helped somebody out there and should you have a specific question about any technology I will try my best to explain it for you in Laymen's terms.
Some of my other in Laymen's Terms Post.
Some of these posts have been written more than 10 Months ago :)
Artificial Intelligence in Laymen's terms
Blockchain and Digital Signatures - In Laymen's Terms
Trustless - What does it mean in laymen's terms?
Cyber Attacks explained in laymen's terms
Machine Learning - In laymen's terms
Internet of things and what it is in laymen's terms
Big data - What is it really about - In laymen's terms
Happy Steeming!
---