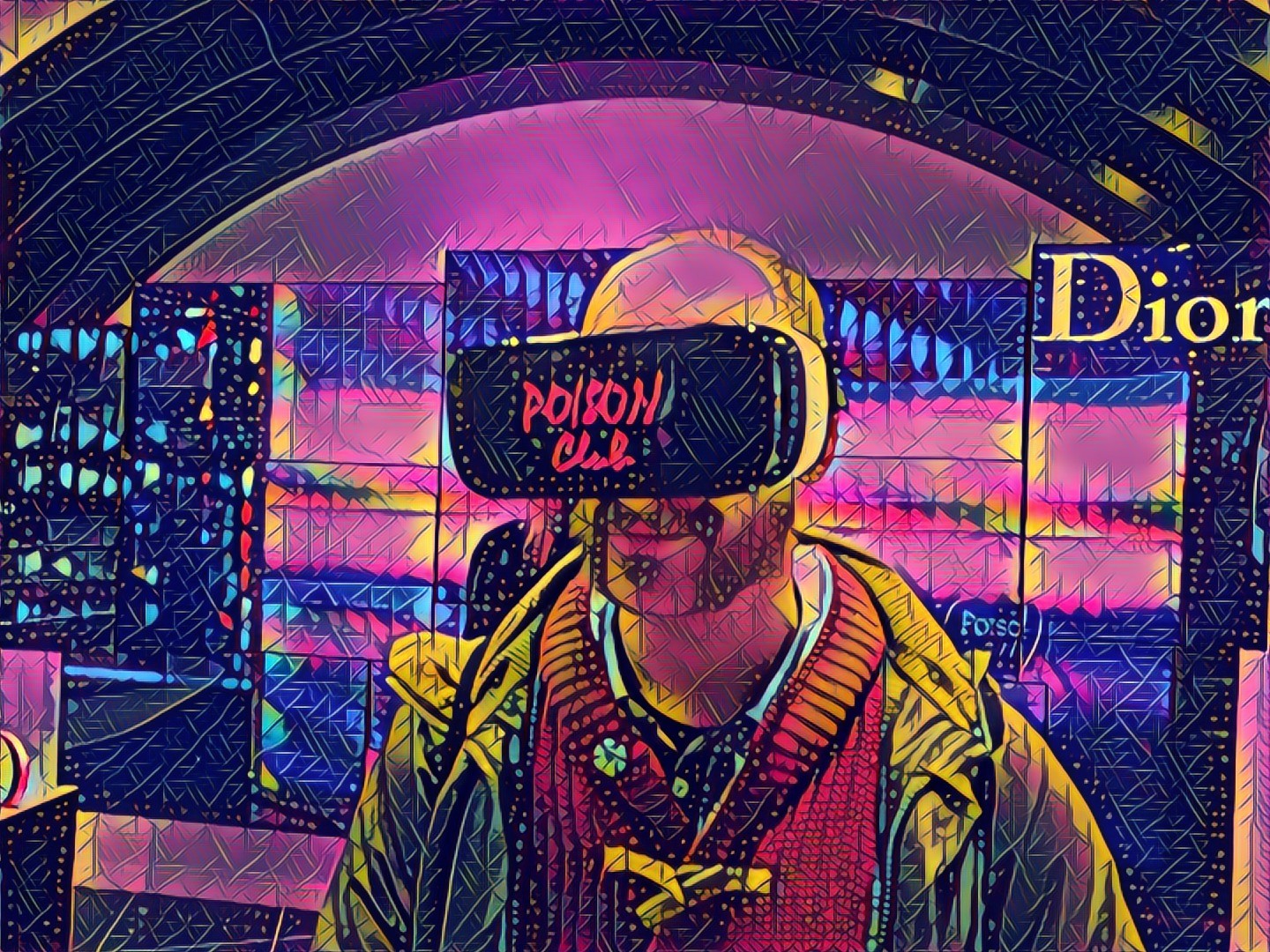 The below item represents the state of the art in technology, through this tool the lives of men, their daily habits and the whole society changed radically: we are in the Stone Age, 10.000 years ago, and we are talking about this flake tool.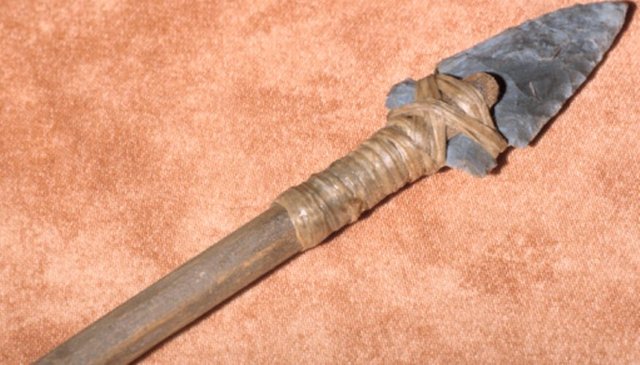 This too, represents the state of the art in technology, through this tool the lives of men, their daily habits and the whole society changed radically: we are in 1992, IBM launches the Simon Personal Communicator, the first smartphone, more than 15 years before Apple released the iPhone.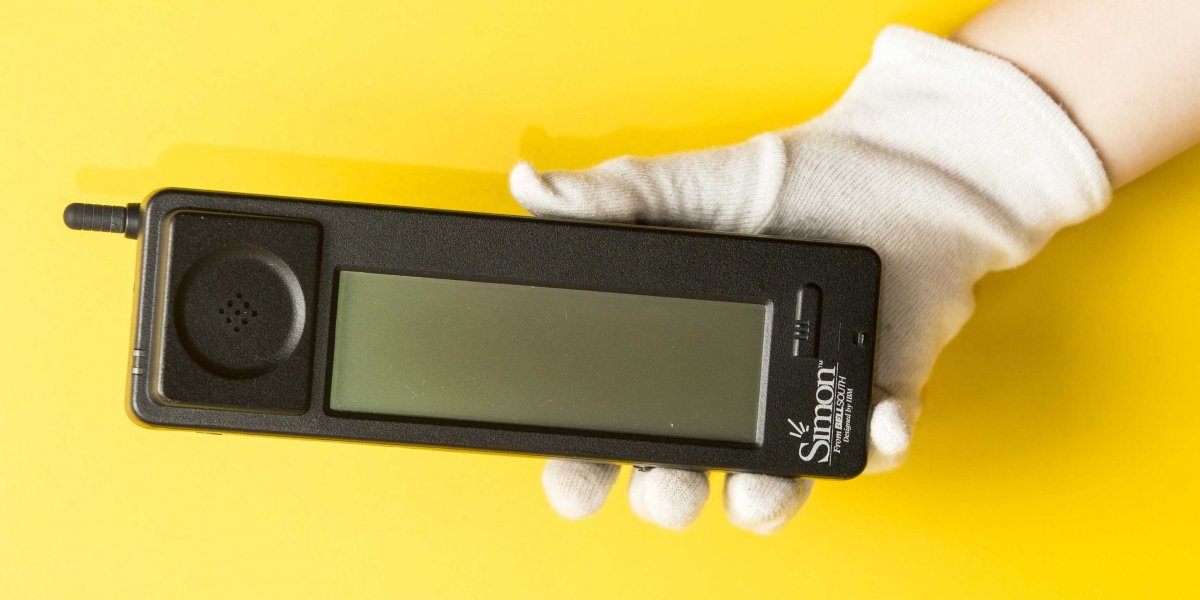 Rob Stothard/Getty
From the Neolithic age to nowadays, our true nature never changed: we, humans, progress through the ability of modifying and bend the environment around us according to our needs. We, also, are never contented with our achievements and we constantly strive to establish new records. We expand. Call it innate curiosity, resourcefulness, call it greed or even addictive behaviour but, for sure, once we realise that we can have something granting us pleasure (in one of its many shapes), we simply want more and more. We want it all, no matter what.
The aim of this short article is to raise some questions by offering some ideas on the interaction between technology and our brain. Hopefully, these thoughts will stimulate a moment of reflection between us steemians on the direction that mankind is undertaking by embracing the hyperbolic growth of technology without accompanying this progress with a spiritual and ethical one.
What does anthropology teach us?
According to Richard Wrangham, a British anthropologist, for us to survive our brain requires at least one fifth of our daily energy supply, which amounts to the 2% avg. of one person's body weight ("Catching Fire: How Cooking Made Us Human", 2009).
Furthermore, Karina Fonseca-Azevedo's research demonstrates that, in order to satisfy the needs of his evolved brain, the Homo Erectus should have ate raw food at least for nine hours without interruption ("Metabolic Constraint Imposes Tradeoff Between Body Size and Number of Brain Neurons in Human Evolution", 2012). Differently from primates, moving to a cooked diet allowed the Homo erectus to evolve enhancing his cognitive capabilities.
These and other research shed a light on how all the major human inventions, from the Paleolithic onward, not only have been possible thanks to the peculiar original prerogatives of our brain but, also, contributed in shaping it and making it evolve in its volume and structure as it is now. As a matter of fact, thanks also to his diet and habits, the Homo sapiens brain saw the progressive accentuating of the regions related to depth of planning, communication, problem solving and other more advanced cognitive functions.
Should we conclude for the possibility of our brain to change and being influenced in its anthropological evolution by the same tools that our same brain created?
Taking another perspective: neuroscience and the reward system.
How do we feel when our article is upvoted and maybe even resteemed? What happens in our brain? It will release dopamine, a neurotransmitter whose purpose is to give us a sense of pleasure and, hence, reinforce the repetition of the behaviour connected with such release.
In time, we will look for repeating that behaviour that provided us with a pleasuring feeling, this is called the "reward system". This system is an apparatus of neural structures within the brain responsible for incentive salience (motivation and "wanting", desire, craving for a reward), associative learning (primarily positive reinforcement and classical conditioning), and positive emotions, particularly ones which involve pleasure as a core component (e.g., joy, euphoria and ecstasy).
If, on one hand, it is true that this mechanism is essential for the survival of one's self and offspring, we should also acknowledge that, on the other hand, a behaviour that is both rewarding and reinforcing goes to be classified as an addiction.
"In plain English, if we repeatedly obtain some pleasurable experience we start to want it more. It moves up the rankings of experiences we would like to repeat. If we regularly engage in an extremely pleasurable experience, it is only natural that we will come to place a higher importance on that experience. The Liberal View is not so minimal that it cannot say what addictions are. They are strong appetites toward pleasure" (The minimal Liberal view of addiction expounded by Foddy and Savulescu, 2010).
Society nowadays: what is happening to us?
Are we capable to handle the steep curve of the progress in technologies of this contemporary age?
Are we aware of the risks intrinsic to an indiscriminate/uneducated use of technology in our daily life? (I don't need to mention how people, for the sake of entertaining with an app, often give their most private data to unknown companies without even realising it).
The era in which we live has been defined as a period of "liquid modernity", in which our devices, our tech gadgets will slowly but progressively integrate with us, always closer to our bodies and brains. We become spectators of our optimised and enhanced life, through the story we narrate through the social networks, an extension and, at the same time, a simulacrum of ourselves. "Nomadism becomes a general trait of the 'liquid modern' man as he flows through his own life like a tourist, changing places, jobs, spouses, values and sometimes more—such as political or sexual orientation—excluding himself from traditional networks of support, while also freeing himself from the restrictions or requirements those networks impose" (Zygmunt Bauman, Liquid Modernity, 2000).
As I mentioned before, this article aims to raise questions and not to give answers, which I could never give after all. When we look at the unconscious mechanisms of our mind, it is possible that integrating the insights on our nature given by anthropology, neuroscience, cognitive behavioural science and sociology will allow us to gain a new level of awareness; particularly on the risks of progressing without "educating" us to this rapidly changing environment.
In conclusion, it is possible that not only our society but even our brain in the long run will be modified by the use of technology. Whether this is the case or not, whether it will happen due to external enhancing or to an internal invisible process, I believe that a deep and urgent discussion would be appropriate. As technology progresses, the same should be for mankind's awareness and conscience.
---
If you enjoyed this article, please remember the three magic words: upvote, resteem and follow! You will help me to grow and keep writing with enthusiasm (plus, I'm very much eager to return the favour and build good friendships here). Thanks!