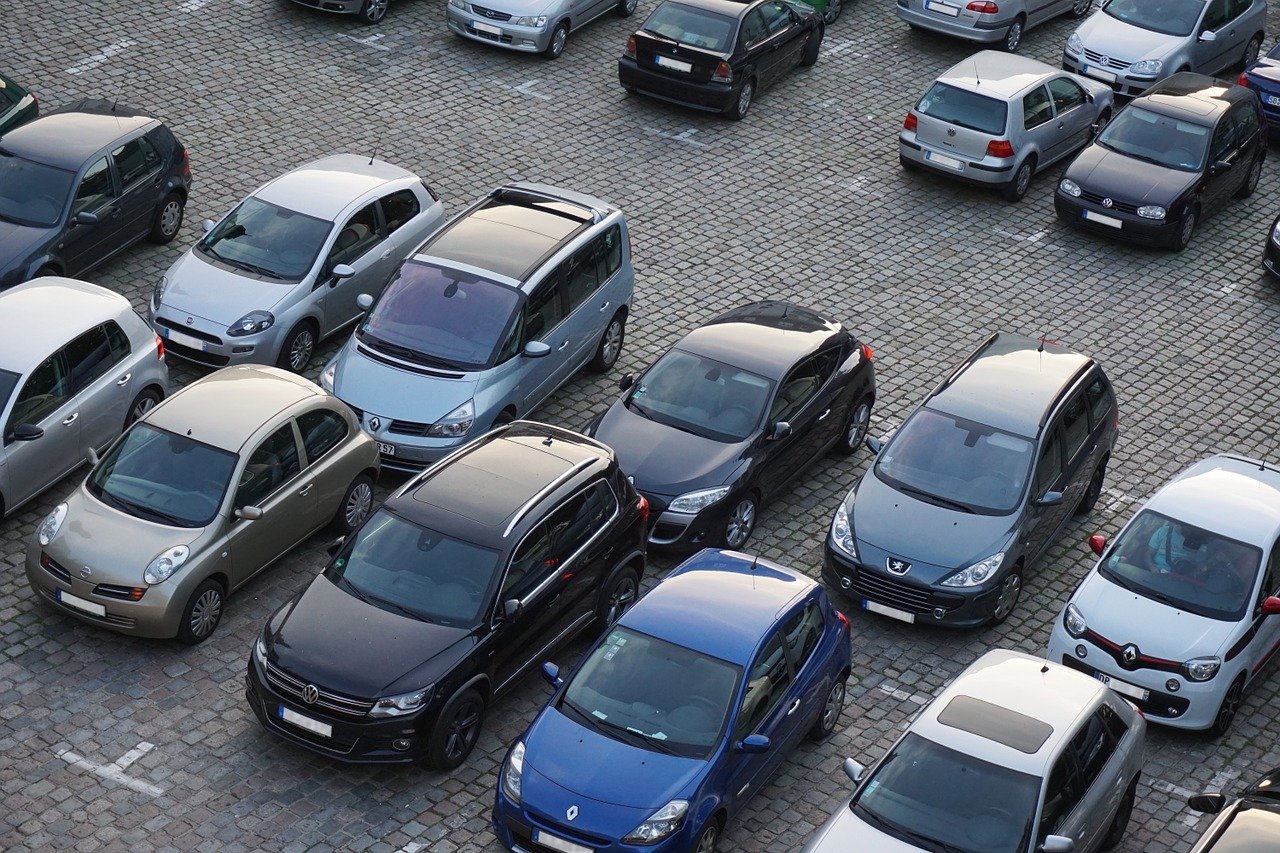 The 3D printing market is expected to be worth more than $12 billion by the end of this year. It's been said many times that this technology is eventually going to
revolutionize the way that we produce goods
. And there are many companies who have already moved to start experimenting to find out how 3D printing might be able to benefit them.
Michelin is one of those companies that has already unveiled its design for a 3D printed sustainable tire that's made from biodegradable materials. And they've also recently declared that they've got plans to work toward ensuring that all of their tires are made with sustainable materials, which is a goal that 3D printing is going to help them to achieve.
By 2048, they plan to have at least 80 percent of their tires being produced using sustainable materials. As well, they will also seek to invest in high technology recycling which will enable them to potentially recycle 100 percent of all tires as a part of their business model.
At the moment, it's suggested that Michelin has been producing tires that have been made using at least 28 percent sustainable materials.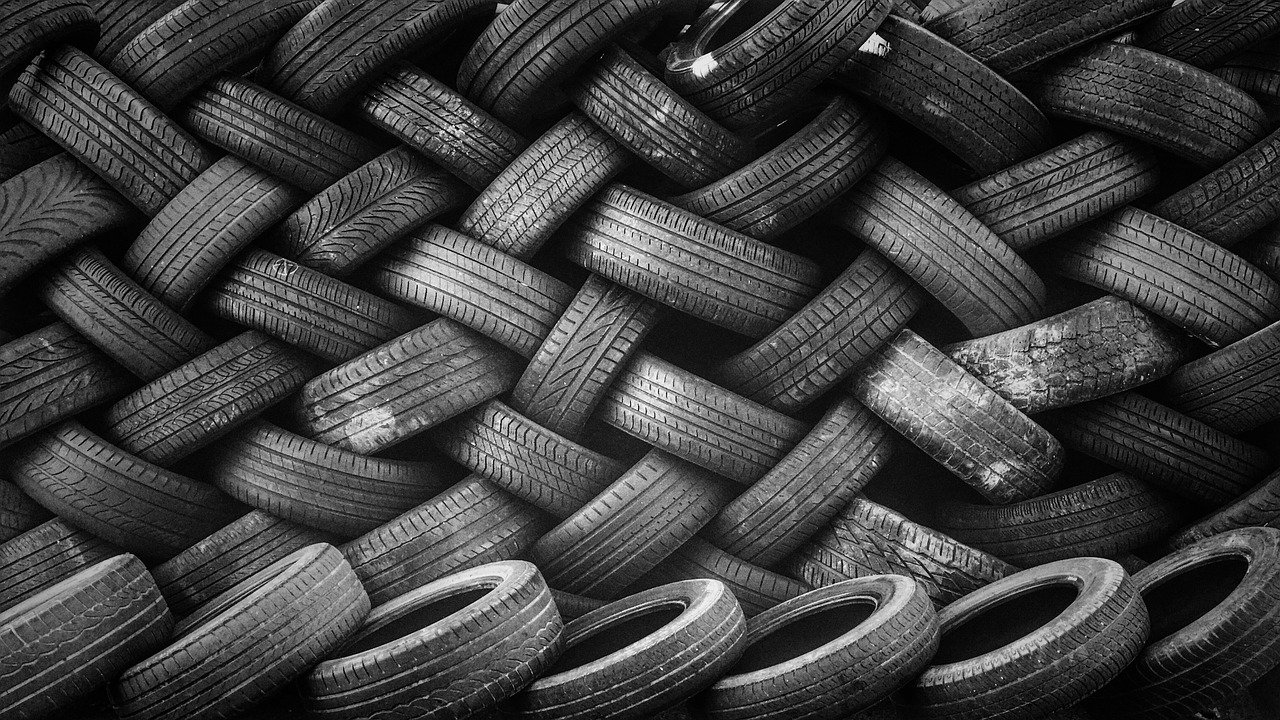 They've already moved to incorporate 3D printing technology into their operations to help them with manufacturing. The 3D printing technology has enabled Michelin to be able to produce
unique tread patterns
for their tires, as well as lower their production costs.
And they aren't the only ones in the tire market that have sought to utilize 3D printing technology to try and achieve a competitive edge.
Others like Goodyear have also started to experiment with using this technology as well. They've even unveiled a concept design, known as Oxygene, for a 3D printed tire that can supposedly clean the air with the living moss that grows within the sidewall of the tire.
Other companies in the space like Bridgestone and Timken, have also acknowledged the potential for this technology to possibly improve quality and lower costs.
It isn't just for cars either, as 3D printing has also been used to produce air-free, puncture-free bicycle wheels. There's no doubt that this technology can help many companies to reduce their waste and produce higher quality products, hopefully at much more competitive prices.
A variety of companies are still heavily invested in 3D printing technology and in the coming years we're likely to see it being used on a much larger, commercial scale.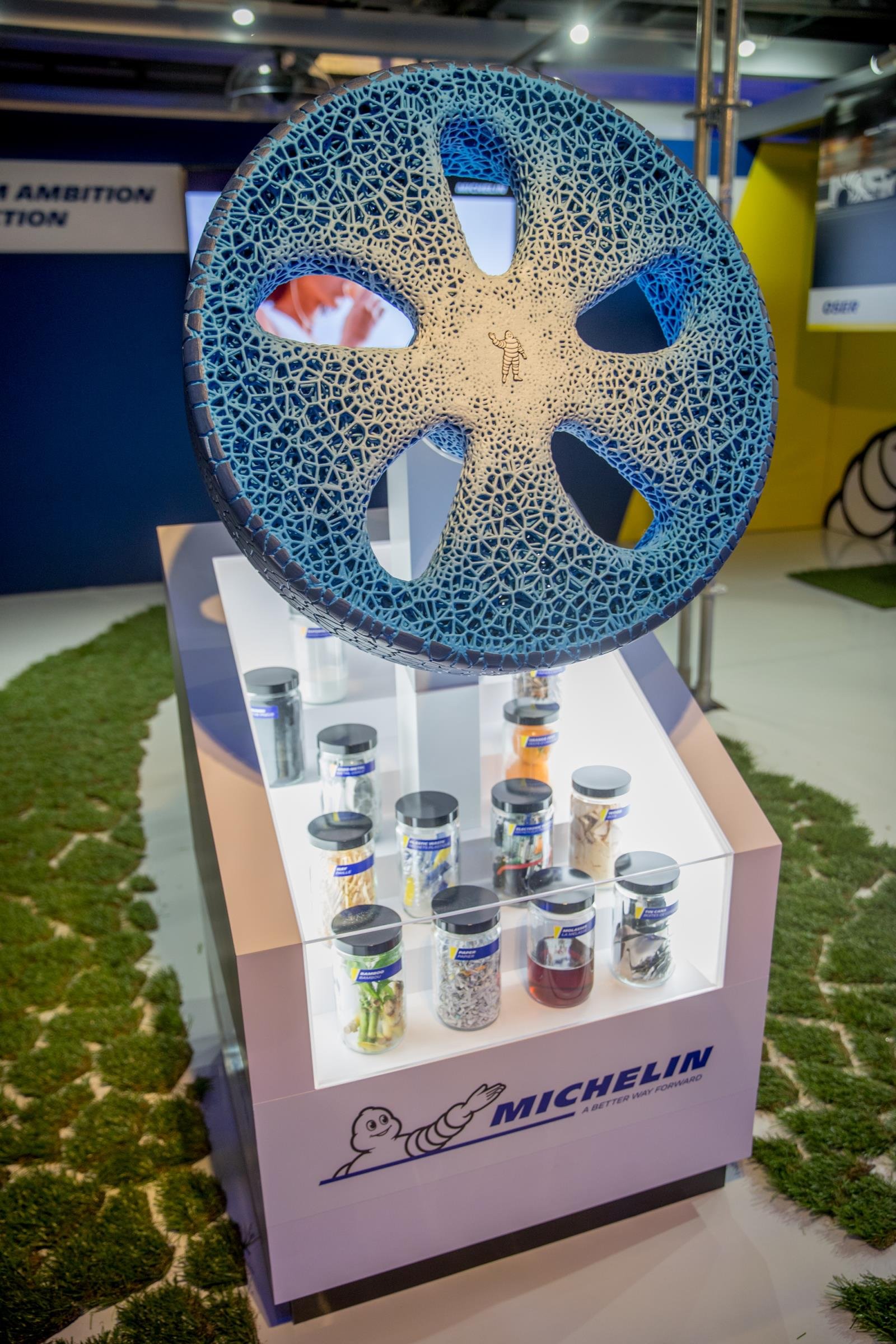 Not only has 3D printing technology helped to produce a variety of unique tire designs but it's also helped to print out entire cars as well. The technology enables more customization with design and provides a myriad of benefits including a reduction in lost materials, faster prototyping, and more.
It's already been used to print houses, body parts, a variety of household items, and much more. The potential for the technology has seemed rather limitless; it's quite impressive to see the advances that have already been made in a myriad of market spaces by entrepreneurs who are eager to embrace this technology.
This technology is expected to only become more prominent within the auto industry, as well as with many other industry spaces.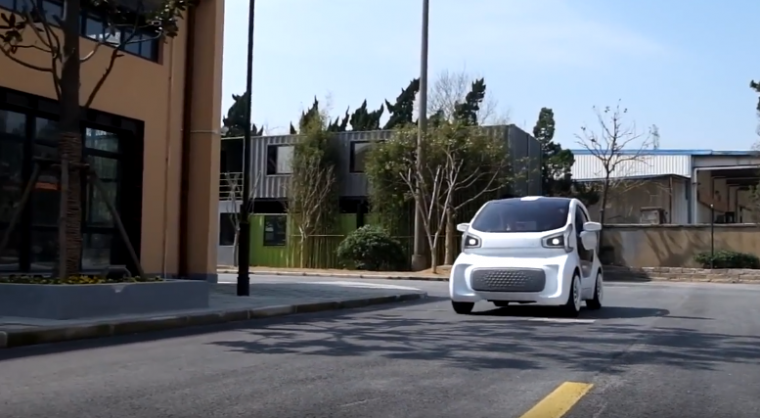 By next year, it's expected that consumers overseas will be able to start to purchase mass-produced mini electric cars (seen above) that have been manufactured with a 3D printing process. The cars take only 3 days to produce, and are able to travel up to 70km per hour, with a range of roughly 150km.
The company behind the vehicles, X Electrical Vehicle (XEV), believes that China is the biggest market for their cars and they have already received thousands of orders for the vehicle.
Toyota, Ford, Volkswagen, and Honda, have all made similar ventures into the 3D printing technology space. We can expect that in the coming years there will be a growing number of companies that will decide to adopt this technology, to see what sort of benefits it might be able to provide them.
Pics:
Pixabay
Pixabay
Michelin via sculpteo.com
Youtube via Polymaker 3D Printing Materials
Sources:
https://www.prnewswire.com/news-releases/michelins-2048-ambitions-michelin-tires-will-be-made-using-80-percent-sustainable-materials-100-percent-of-tires-will-be-recycled-300657417.html
https://www.michelin.com/eng/media-room/press-and-news/press-releases/Group/Michelin-s-2048-ambitions-MICHELIN-tires-will-be-made-using-80-percent-sustainable-materials-100-percent-of-tires-will-be-recycled
https://www.michelin.com/eng/media-room/press-and-news/michelin-news/Innovation/Metal-3D-printing-revolutionizing-industrial-processes
http://www.sculpteo.com/blog/2017/12/27/3d-printed-car-the-future-of-the-automotive-industry/
https://www.engadget.com/2017/08/07/michelin-vision-biodegradable-3d-print-airless-tire/
https://3dprint.com/206002/goodyear-3d-printed-tire/
https://www.cleveland.com/business/index.ssf/2012/12/timken_bridgestone_and_others.html
https://inhabitat.com/bridgestones-new-air-free-tires-are-100-recyclable/
http://www.businessinsider.com/honda-3d-printed-electric-car-drives-2016-10
https://www.forbes.com/sites/louiscolumbus/2018/05/30/the-state-of-3d-printing-2018/#27008cd27b0a
https://www.statista.com/statistics/590113/worldwide-market-for-3d-printing/
http://fortune.com/2018/03/19/3d-printed-electric-car-cost-xev/
Related Posts:
Fire Departments Getting Help From 3D Printers
https://steemit.com/technology/@doitvoluntarily/fire-departments-getting-help-from-3d-printers
3D Printing Is Going To Revolutionize Healthcare
https://steemit.com/technology/@doitvoluntarily/3d-printing-is-going-to-revolutionize-healthcare