21st century technology will crush who is slow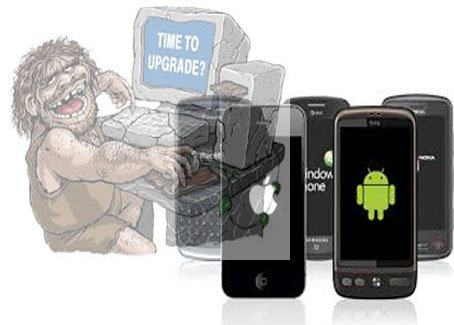 The time of the industrial revolution in the 19th century, the increase in the number of patents and the variety of innovations that marked the development of technology was actually more than now. However, the time of the discovery of innovation is long enough between one new innovation and another. Unlike today, the leap of development from one innovation to the next is very fast.
Try to observe technological developments in the past two decades. In 2000, communication was carried out through many networks. Mobile phones can only be used to call and receive short messages, even when it is still monoponic screen technology. Email and internet access can only be done through computers and telephone networks. Now, in just 20 years it is very fast, there are smart devices that can be used to call, send short messages, email, and surf the Internet with 4G network technology. Plus the Android operating system that pampers with various kinds of conversation applications, games and so on.
Martec's Law is a theory put forward by Scott Brinker of chiefmartec.com which states that, technological growth in the 21st century turned out to form an exponential graph. This is caused by the dissatisfaction of people who want to create technology that can fulfill the desires that have not been fulfilled by previous technology.
Three decades ago, data that can be stored is only in the form of text data until it meets a floppy disk with a capacity of 1.44 MB (megabytes, 1 MB equivalent to 1 million bytes) it just feels so much. Now, with a lot of digital data from text, photos and videos, it's still not enough even though there is a hard drive of 2 TB (terabytes, 1 TB is equivalent to 1 million megabytes or 1 trillion bytes).
No wonder, nowadays humans seem to be immersed in the technology they created. In fact, now with the sophistication of a computer, a prototype machine can be designed and created by the machine as well. Robot technology with artificial intelligent which is continuously refined, makes it look like it can't move. This is because machines and robots are given a large memory capacity, making them smarter than humans. With the speed of growth as predicted by Martec's Law, then at the end of the 21st century, humans can enjoy technology which should only be 100 centuries later. So, humans must quickly adapt, before being colonized by the machines they make themselves.