Many people across the world know Amsterdam by its Red Light District, the area in the city centre where the oldest profession in the world is executed. Lots and lots of tourists find their ways to this milestone of the city: most of them just interested to get a glimp of what it is all about. Window after window with - mostly - gorgeous women offering their services. In peak time, curtains blocking the view to gazillion rooms.
In between all these windows, adult clubs of all sorts, sex museum, coffee shops (those not offering coffee but smoke-ware), and more...
...a radio station...
Red Light Radio (website)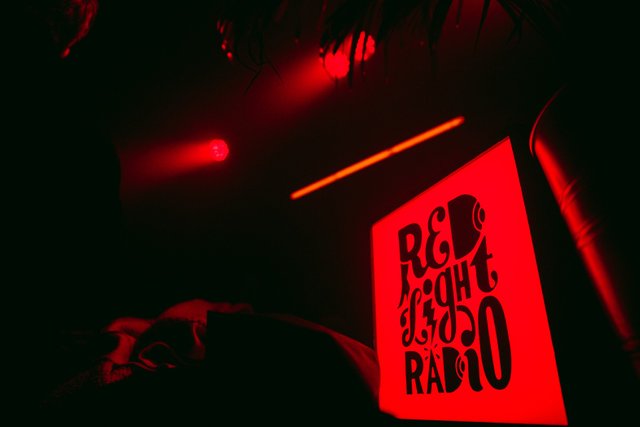 © Red Light Radio & Vice (source)
This radio station is situated right between the earlier mentioned red lighted windows. In fact: the room Red Light Radio is using was one of those rooms before. I'm not sure how well know this radio station is outside Amsterdam and the Netherlands, but many famous DJs spun the wheels in this little studio.
One of those is one half of the former two headed Minilogue combination: Sebastian Mullaert. Those who follow me, or saw my music catalogue, understand Minilogue is high on my list of the good stuff. With that, also Sebastian is ranking pretty high in that list; Not at the level of Minilogue, but still decently high. Reason enough to bring this guys work to your attention :)
Below you'll find the recording of Sebastian's actions for Red Light Radio. Maybe not the best set I've heard him play, but certainly good enough I can enjoy it! Last weekend, I've listened to it a couple of times while hanging out with family on a big terrace, somewhere in Germany, enjoying the sun, the wine, the company and the conversations; I didn't see any sad or bored faces :)
NJOY

Artist: Sebastian Mullaert
Set: Red Light Radio
Year: 2016
Country: Sweden
source soundcloud
Artist Music
Spotify Beatport Soundcloud YouTube
Artist Discography
Artist Gigs
Previous Posts
Minilogue - Animals pt1 (2008) ... album | play | post
Minilogue - Animals pt2 (2008) ... album | play | post
Minilogue - Blomma (2013) ... album | play | post

Music Library with more than 200 Entries
blockchain curator and reviewer for @illuminati-inc
you like stories and music? check @qsounds