My tearsdrop illustration: tears has value.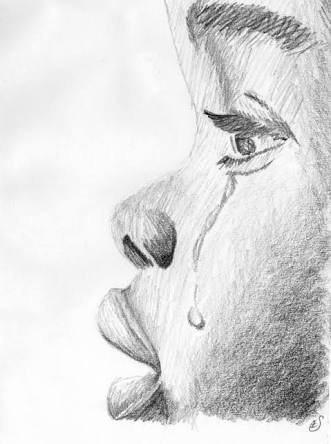 Tears are expression of an emotion. A drop of tear from ones eyes means alot.
There is a tear of joy, happiness, laughter and also a tear of pain, heartbreak and sorrow.
     "There is a sacredness in tears. They are not the mark of weakness,  but of power. They speak more eloquently  than ten thousand tongues. They  are the messengers of  overwhelming  grief, of deep contrition, and of unspeakable love"   

-Washington Irving
I for once have experience all kinds of tears I had tears of joy, laughter and happiness when my younger brother was given an award for the best graduating student in his class. I was filled with joy and happiness. And I have also had a tear of sorrows, pain and grief when my grandpa died. It was really a difficult moment and time for me.
    "Tears of joy are like the summer rain drops Pierced by sunbeams"

-Hosea Ballou
Tears of joy and laughter is what I wish for you all.
Please support @surpassinggoogle by voting @steemgigs as your witness. Thanks.