This is my @teardrops logo proposal for sir @surpassingoogle.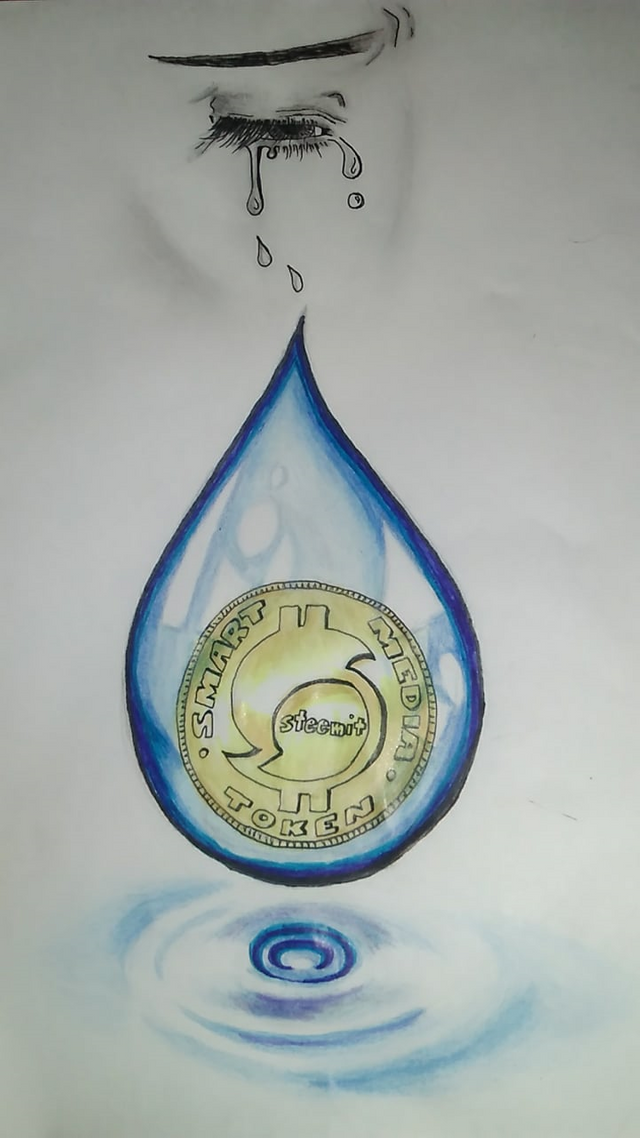 On my entry for sir @surpassingoogle's Untalented Sing-Song Contest, @steemgigger commented there saying:
"Take some imaginary @teardrops (smart media tokens). You can read about these special tokens Here!!!
So I got curious about @teardrops, read about it and decided to make a logo about it to show my appreciation for @surpassingoogle's kindness and to show my interpretation of what @teardrops means.
1. The Steemit Logo
I started with the steemit logo because it all started here. My own interpretation of the steemit logo: I think the logo is made by overlapping two callouts 💬 with both tail ends on each side, like the cancer symbol ♋ overlapped to create one logo 🌀 . The two overlapping callouts symbolize "blog", which for me, means sharing your thoughts, exchanging ideas, brainstorming. The two callouts where combined in a way that it will create a letter "S". S for Steemit.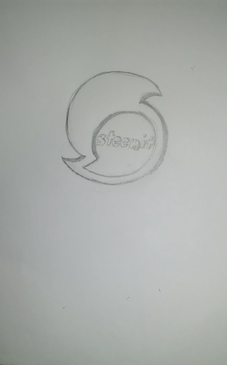 2. The Coin
Steemit starting with an S is an advantage to create a $ sign. So, I just put two vertical lines on the top and bottom of it to make it a $ sign. The $ sign not just symbolizes currency, but also symbolizes earnings or anything that has value. Then I make that $ sign the center of the token coin. Every coin or most of the coins have letters etched on it, so I put "Smart Media Token" surrounding our $ sign.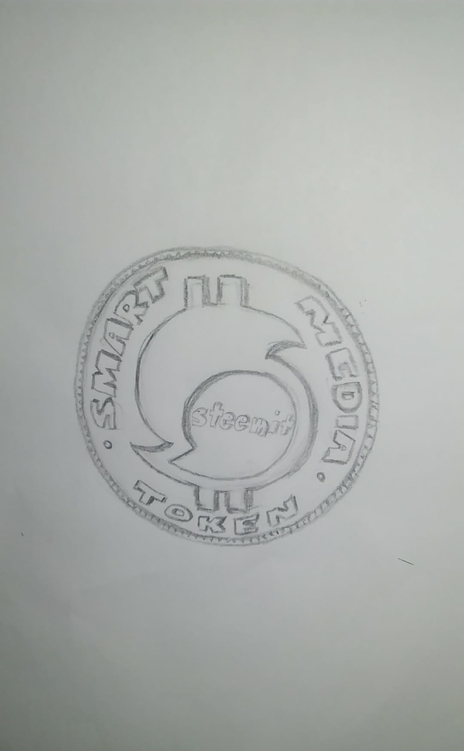 3. The Teardrop
I put the coin inside the teardrop. Tears may come from suffering or from joy. Either one can be used as a motivation to be a better person. Tears from suffering pain may be used to have the strength to do something worthy to bring tears-of-joy to others.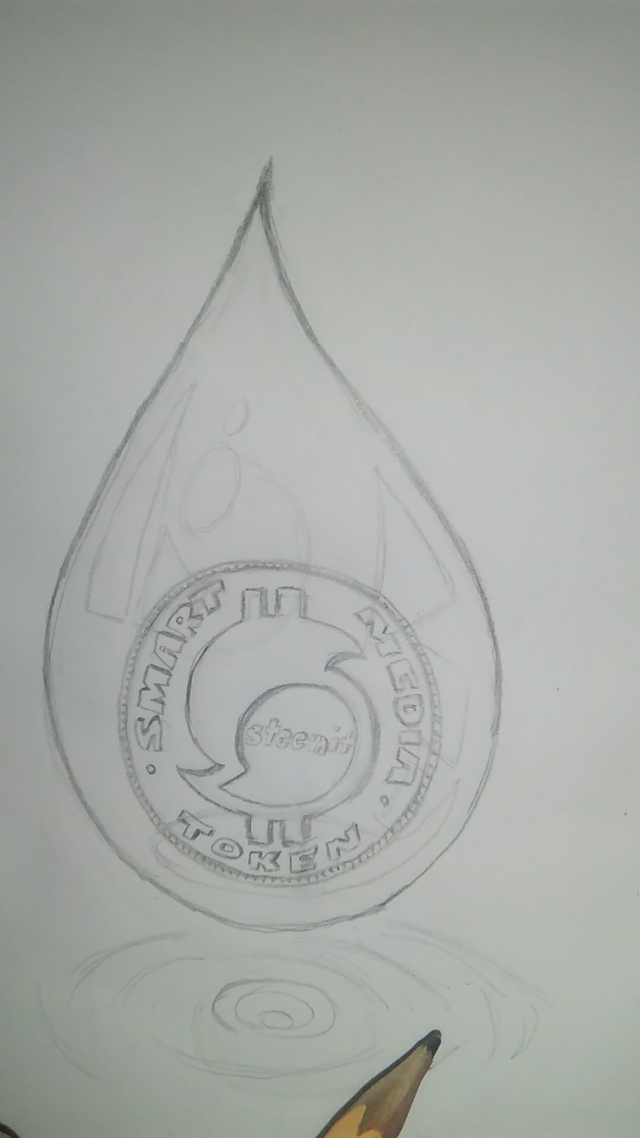 4. The Teary Eyes
And then I put the teary eyes on top so that you would not misinterpret, that the drop is not just a drop of water but a teardrop from a human eye who have exerted such emotion and cried.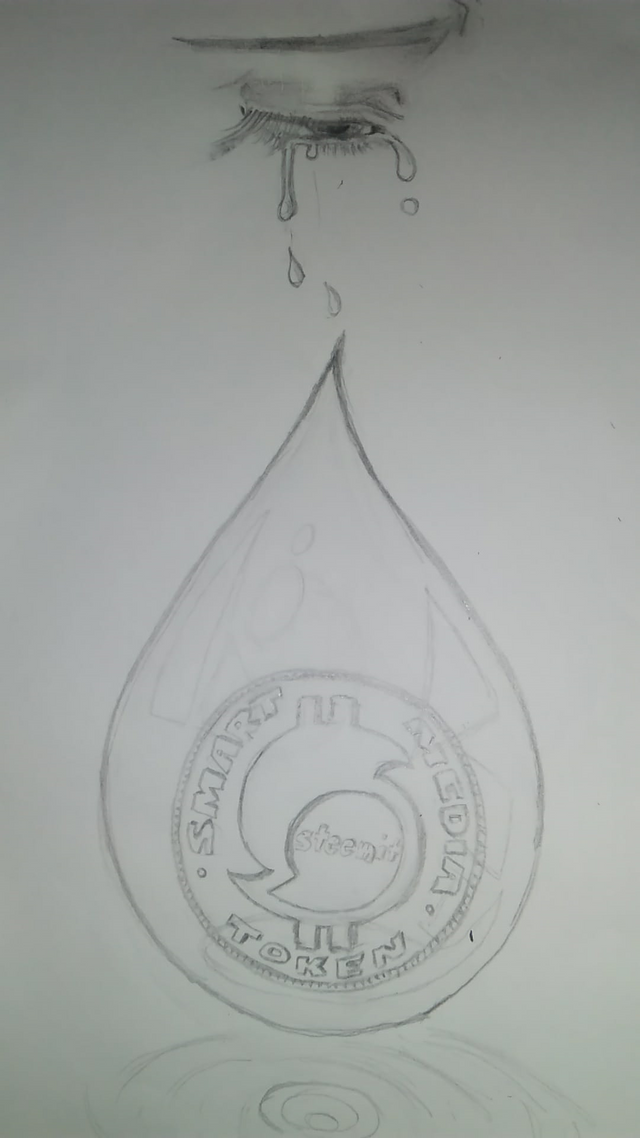 Lastly, I colored the logo but I left the eye on black and white or uncolored to emphasize that this work of art is not about the teary eyes, it is about the logo.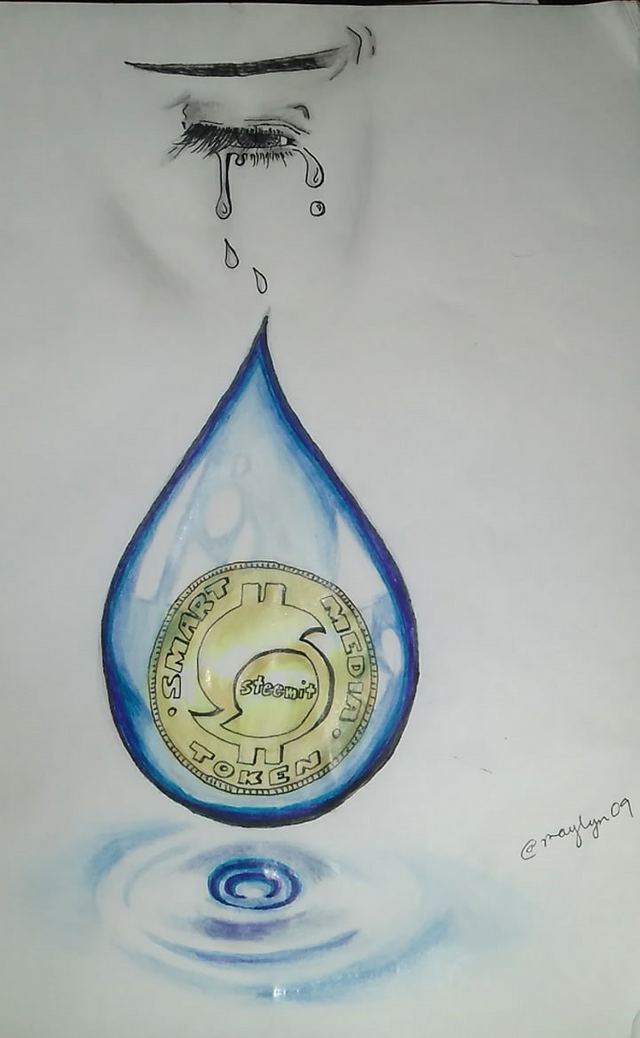 5. The Water
Maybe you wondered why did I put a water beneath the drop? Did she cry a river? It can be interpreted like that. But the truth is, I put the water because I notice that the teardrop also shaped like a fish! A fish diving in a water. So I put the water there so that the teardrop logo can also symbolize "fishes" which pertains to us, steemians. (e.g., red fishes, minnows, dolphins, orcas, whales)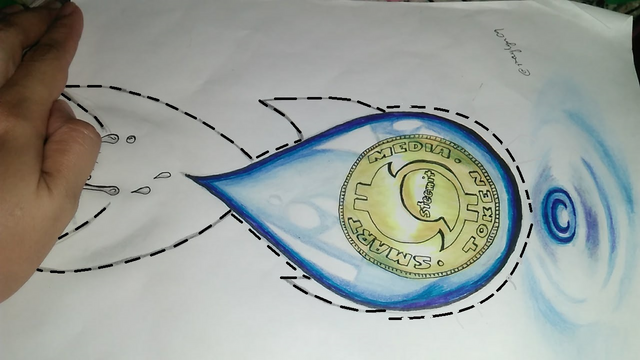 So, what does this teardrop logo means to me? Read back. Let's combine all the italicized-bold words above.
Sharing your thoughts and human experiences by means of a blog have a value. Your tears will be rewarded. Teardrops will serve as a token for your worthy contents. Steemians can bring joy to every other human by the use of Steemit.
---

Please support the Smart Media Token @teardrop project by Sir @surpassinggoogle and follow https://www.facebook.com/teardropstokens on Facebook.
Please also support @surpassinggoogle as a witness by voting him at https://steemit.com/~witnesses and type in "steemgigs" at the first search box.
If you want to give him witness voting decisions on your behalf, visit https://steemit.com/~witnesses again and type in "surpassinggoogle" in the second box as a proxy.
Acknowledgment:@surpassinggoogle, @teardrops, @steemgigs, @ourmamaterry, @junebride for the gif, @g10a for the footer