THE CONSCIOUSNESS CONTINUUM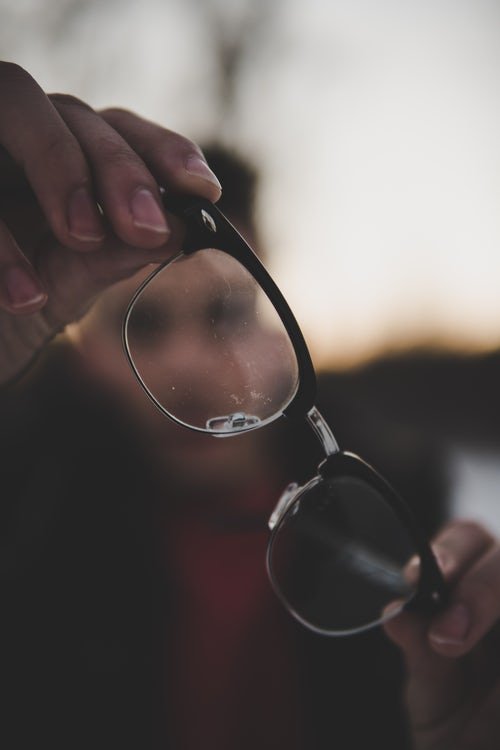 I got my first pair of glasses when I was 10 years old. I had very poor eyesight, and getting glasses was nothing less than a boyhood miracle. I could see!! Trees had leaves! I could read street signs. I could see the chalk board at school. When I went duck hunting with my dad I could see the ducks. Now I could play baseball...I could see the ball! I was so enthralled with my new glasses I wore them to bed for the first week or so. They were my most prized possession.
Well, you get the picture. For me it truly was one of the great moments of my childhood. Forty eight years later I had laser surgery performed on my eyes and for the first time in my life I could see as well as anyone. This was not quite as miraculous as that first pair of glasses but still was quite fantastic.
I've always been enthralled with sight, with observing. Binoculars and telescopes still remain a wonder to me. It is not uncommon while walking with the dogs down by the river that I'll stop and gaze, enthralled, with some display of wondrous light, or some phenomenal color from a thistle, or the flicker of a butterfly among the verdant green beneath the trees. Ah yes, sight, vision. What a miracle, is it not?
And yet... and yet, there is a greater vision we can behold. Insight. An inner vision. An inner awareness. A growing, evolving, illuminating consciousness. Trees not only have leaves, they have spirits! Ducks become beautiful testimonies of vibrant life. And when walking down by the river, other visions appear. One can "feel" the energy of trees. One considers what visions a butterfly might have as it flits along. And in addition to seeing the verdant green beneath the cottonwoods, one can sense an entire living world just beneath ones feet. And one can, on special occasions, experience all boundaries of "self" dissolve and one becomes ONE with all living things, with the earth itself. These are just a few of the incredible joys of experiencing higher consciousness. The Cosmos awaits. And it can be ours to experience.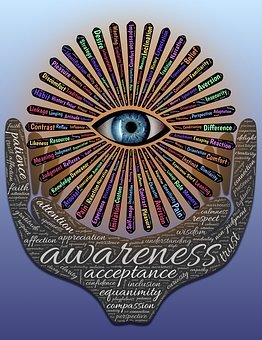 THE CONSCIOUSNESS CONTINUUM
Consciousness is not an either/or condition (unless you are dying!). And consciousness cannot be segregated into two simple states, one being higher and the other lower. No, consciousness is rather like a sliding scale, or a continuum. Most humans (I estimate about 85%), experience life almost exclusively in survival mode. Survival mode consciousness would be at the lower end of the scale. Those few truly enlightened ones, spiritual masters, and guides would be at the upper end of the scale.
There was a social, almost myth, going around for quite a few years that humans were going to be elevated to a level of higher consciousness as the result of some unnamed cosmic process. Who knows, perhaps it will happen, the cosmos is a complex and strange place to live in after all! However, I lean more toward the gradual development and evolution of consciousness. At any rate, that I can post such things as this on any social media is a testament to our changing consciousness. More and more people are actively engaged in developing their own awareness, mindfulness and consciousness. It appears that individual achievements in this regard add to the overall well being and progress of the whole of humanity. This is certainly cause for hope.
Steemit plays a role in this advancement of human consciousness. The interaction between Steemians within the blockchain platform using cryptocurrency as an exchange medium is really rather remarkable and extraordinary. Steemit is a fascinating evolutionary development in modern history. I think, ultimately, this form of communication, and social interaction will be one of the contributing factors for change in the world.
A good example of this is the current crisis in Nicaragua. @cicicastor (may she be safe and blessed) lives there and is somehow able to continue communication with us here on Steemit even though the government has shut down all social media and cell phone use. And there were similar instances of people within Syria and Venezuela doing the same thing. Humans talking to humans without the filter of media or government. This is the hope of freedom.
Anyway, back to consciousness: each of us chooses what level of consciousness we will live by. Gradually, oh, so gradually, we create a cumulative movement toward higher consciousness. Every choice of who and how we shall be is of great consequence, and all of our choices reverberate through time. Every choice, every step toward freedom and personal development and higher consciousness is recorded permanently in the essence of the Cosmos. Gradually we are "getting there". Can you not dream or conceive of a world where we are free from dominating forces that seek our enslavement and cooperation in holding up the elite and those who control us? This is one of the destinations of higher consciousness: personal freedom, abundance, and loving compassion and cooperation. Are we not, here on this Steemit platform, moving in that direction?
Well, there is much more to discuss in regards to consciousness. I'll do the best I can in helping us move in that direction, fool that I am.
Many blessings,
Mister Mercury