OBSERVATIONS OF A FOOL: ENERGY BANKS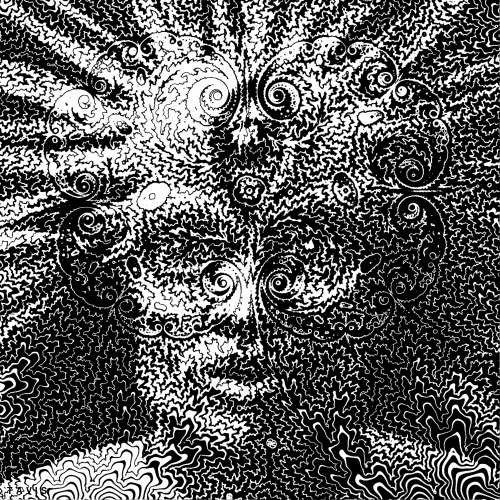 I thought the oscillating pic was fun, that's the main reason I chose it. BUT it also is appropriate because it visually illustrates the concept that we create vibrations with our own consciousness/minds. Who can doubt that anymore? Apparently lots of people, especially many stodgy scientists who refuse to let go of what they were taught to believe, and those who believe in a mechanistic universe where such things as ESP, or prayer or any of those kind of "magical" but observable phenomenon don't exist. I'll get back to them and their beliefs in just a moment because they provide a perfect example of what I call "Energy Banks."
This post was rather difficult to write. I actually had a certain "path" I was going to follow but it wasn't working so I'm going to approach it from a different angle. I'm going to present a concept for you to ponder, and then later in another post expand upon it. Here goes:
The universe is certainly more complex than we/I thought isn't it? I mean when one considers that each of us is "99.9%" nothing (we are comprised of atoms, and the space within each atom that is essentially a force field is considered "nothing" by most scientists. That's one of their major errors. In their minds, because they can't measure the essence it does not exist). And there is so much more that makes our existence very peculiar. We just are not what we appear to be, are we? This is pretty much the point where most people say to themselves, " Wow! I'm on the wrong bus. I'm feeling uncomfortable. I'm going to get off." Or they never got on in the first place. Unfortunate, since there is going to be a massive leap forward in the next 10-20 years where new Einsteins, new Hawkings will put the puzzle pieces of our mortal existence together and forever change us.
SO HERE IS THE CONCEPT
We can sense energy through our five senses. But there is more you and I can sense. We can sense energy on a person, or in a room or from a sports team. We can, and do sense these finer energies on a constant basis. Every word, every Nike logo, every house or car or nation or school or professional sports team or corporation has it's own energy. You can feel it and sense it. Steemit has it's own energy. The thing is this energy can accumulate, or aggregate. Our interaction with the energy bank actually adds to the strength and depth and complexity of the EB. It can become quite powerful and influential. And we humans are like bugs to a lamp when we come under the influence of an Energy Bank.
But these Energy Banks are not passive. They are truly like reservoirs ready to be tapped. Let me give you a personal example. I was a very devout member of a well known American based religion for 30 years. I was convinced it was the Truth. I felt it. I sensed it. I knew it. I tapped into the powerful reservoir of energy that was this church. And in a variety of ways this reservoir influenced me and became part of me. And then I started looking around and noticed that members of other religions were experiencing the same thing. Ditto members of political parties, nations, sports teams. We all were tapping into the energy of a specific institution, faith, team, etc.
Now I suspect your eyebrows are rising. This just sounds a little out in left field doesn't it? I'll remind you, however, that the cosmos, the universe is not what we think it is. We are now discovering we are consciousness, we are energy, we are unveiling the Wizard of Oz behind the curtain and finding that not all is as we thought. Far from it.
We can literally become part of an energy bank. This is one of the reasons why individuals become so entrenched in their devotion to a political party, or religion or country.
What I'm suggesting you do is NOT believe me. Nope, you see even this concept of energy banks has it's own energy bank! Yep, it does and these energies, this post, does not care if it is the truth or not. It just is, and we humans think that if we feel it it is the truth. Energy banks just are, but when you come under the influence of one it seems like the truth. And it may not be. So what I suggest you do is observe. Observe the world around you and ponder this concept of energy banks. You will discover a whole new world.
Aladdin. I Can Show You the World.
Many Blessings. Mr. Mercury.