Pilot Project – Team Malaysia T-Shirt Raffle
Hello all Steemians! This is a very unorthodox way to introduce this account, but since I have been really busy but this project has been running in Team Malaysia for quite a while (without many noticing) I would just jump into the main topic and will replenish a proper introduction post later.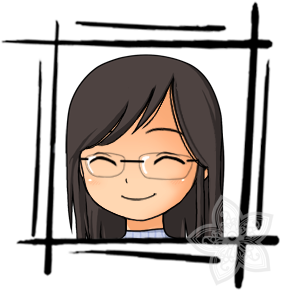 For those who have been following #teammalaysia since it was birth last year, you would have noticed that we have tons of meetups, workshops, MORE meetups (usually food related) and we have steadily grown from a few good men / women, to a huge family.
And now, we are ready for our very first huge gathering and sharing the awareness to the Ministry of Education division in Sabah – Borneo Blockchain Summit 2018!
Since @veenang , @bitrocker2020, and @danieldoughty spearheading this summit, we cannot go without having our first team Malaysia t-shirt, which @myach has launched several months ago.
Although I do not have the opportunity to attend this time's Summit (any sponsors? Haha), from successful adaptation of the #dses (Decentralised Sustainable EcoSystem) project among fellow Team-Malaysians, in this account, this account will be sponsoring one (1) t-shirt to a lucky raffle winner who will be participating the ordering exercise that will be launched in our discord VERY soon.
This raffle is only open to #teammalaysia members who are currently resides in our discord.
So who can enter?
How to enter?
Write a decent paragraph what you think of this summit, and why you would love to win this fully customised t-shirt of your own.
Upvote this post (100%)
Resteem this post
Get your friends (not strangers) to upvote your comment (but remember don't spam them in their DM. If you spam people, you are disqualified; but you can get people to rally you to support you at #tkss channel), or other discord servers that allows contest link to be promoted.
Get your friends to also upvote the post.
Fill up your t-shirt order at the google docs that will be broadcast in importantannouncement later.
Follow this account.
How it is calculated?
Each upvote = 1 ticket.
The more upvotes; the more ticket you are holding.
How a winner is picked?
In 7 days, once this post matures, a raffle video will be uploaded to show the result in this account; the winner will not need to pay for his / her first order.
(meaning if you decided to buy 2 t-shirts and you won the raffle, you will just need to pay for 1)
70% of the STEEM that is earned when the post matures will be donated straight to @myach for Borneo Blockchain Summit 2018; while 30% of the STEEM will be used to power up this account in order to be one of the community trail account in the near future.
---
Wahai kawan-kawan Steemian semua! Apa khabar?
Walaupun cara ini untuk memperkenalkan post yang pertama adalah sangat unorthodox sebab sejak beberapa bulan ini saya memang terlalu sibuk dan tak dapat masa yang cukup untuk mengaktifkan akaun ini, saya telah mengguna perluang yang amat sesuai untuk melancarkan akaun ini dengan memperkenalkan Borneo Blockchain Summit 2018 yang kali pertama di Malaysia!
Dengan sukacitanya dalam lancaran pos pertama akaun ini, @dses akan menaja satu t-shirt yang kini sedang dibicara (dalam segi kewangan dan memilih pembekal yang sesuai) untuk ahli-ahli #teammalaysia yang berada di dalam discord kami, fully customised, dengan Steemit ID mereka di atas t-shirt mereka, melalui undian secara rawak (loteri) dalam 7 hari kemudian.
Siapakah yang layak untuk menyertai?
Bagaimana serta?
Tulis satu comment tentang pemikiran anda tentang Borneo Blockchain Summit 2018 yang akan dilangsungkan di Sabah, dan nyatakan mengapa anda igin melayaki untuk undian ini.
Upvote pos in secara manual_ (100% - jangan guna steemauto)
Resteem pos ini.
Memanggil rakan-rakan Steemit anda untuk upvote komen anda di pos ini.
Memanggil rakan-rakan Steemit anda untuk upvote pos ini juga.
Isikan pesanan anda dalam google forms yang akan diterbitkan di dalan discord importantannouncement dalam beberapa hari.
Ikuti akaun ini
Bagaimana tiket akan dikirakan?
Setiap upvote di atas komen ada = 1 tiket.
Lebih upvote, lebih tiket.
Bagaimana pemenag akan dipilih?
Acara loteri akan diterbitkan selepas pos ini sampai tahap 7 hari. Pemenang tidak perlu membayar t-shirt pertama yang dipesan (jika pemenang pesan lebih daripada 1)
70% STEEM yang dikutip daripada pos ini yang telah matang selepas 7 hari akan didermakan ke @myach untuk acara Borneo Blockchain Summit 2018.
30% STEEM yang dikutip akan digunakan untuk power up.
---
Steemit 朋友们,大家好!
这个非正统的方式来介绍这个户口真的是来的有点马虎,请各位多多包涵!
用不是我强行的语言来写这个文章也是一个很大的挑战。所以如果我用错词语的话真的再次请你们多多包涵哦。
如今你们如果有一直跟着 #teammalaysia 的展进的话你们也会发现大马首次举办的Borneo Blockchain Summit 2018. 这可是一个相当膨大的活动。
况且这次的活动我们也会首次打印我们自己的T恤;而这个户口@dses也会用抽奖比赛来赞助一件给一位成员。
谁可以加入这个抽奖比赛?
在teammalaysia discord 内的成员
如何加入?
评论一下你对Borneo Blockchain Summit 2018 的感想。顺便也说一下为什么你想加入这个抽奖比赛。
(100%) 赞这个文章。(别抽水哦)
发布这个文章。
叫你的Steemit 网站朋友们也来支持你的评论。
叫你的Steemit 网站朋友们也来支持这个文章,给个赞!
当订单表格出现再discord teammalaysia , 先去填上你的订单。
跟这个户口。
票怎样算?
胜利者是怎样抽出来的?
7 天后,会有个视频上载,好让你看看是怎样被算的。
---
Thank you so much for your patience reading through all 3 languages of this post. I hope those who have read it will be able to come support this pilot project in order to help kick-start Malaysia's first major Summit and bless one person in #teammalaysia to have his / her very own customised t-shirt.
Until then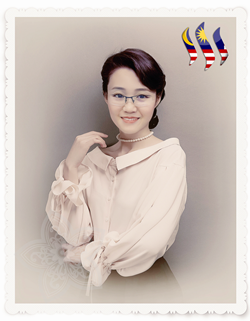 The one with the "rotan" (haha – tm insider joke); #dses initiative member.
A technology can come and go; but when a lifestyle is applied to it, it becomes a new revolution.