Australians all let us rejoice - for we have the first official steemit National Team -
TEAM AUSTRALIA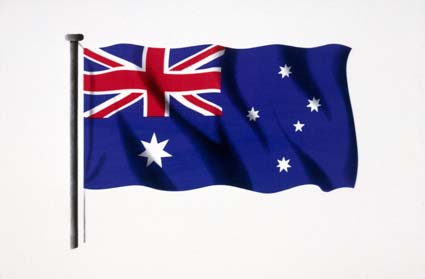 Please be advised that this post serves as official notification that 'Team Australia' is established effective immediately!
Team Vision:
'To represent Australia and her citizens, her principles and values, to the very best of our abilities.'
Mission Statement:
'To support and promote Australia and Australians on STEEMIT; through high quality blogging and enthusiastic participation in all forums; both social and competitive.'
Foundation Membership:
The Foundation Membership consists of 42 Steemians consisting of:
29 Australian Nationals and Residents; and,
13 Honorary Foreign Ambassadors
Foundation members listed at bottom of notice.
Team Australia Representative Positions:
Whale Sponsor: @trafalgar
Steemit Witness: @ausbitbank
Celebrity Commentator: @joshsigurdson of World Alternative Media
Secretary: @sirknight
Membership constitution:
The membership of 'TEAM AUSTRALIA' should endeavor to:
'Follow' all other 'TEAM AUSTRALIA' members.
Introduce themselves to the 'TEAM AUSTRALIA' representatives and all other members.
Check in on the tag 'teamaustralia' on a regular basis to post and support others through comment, voting and resteem.
Ensure that we retain our STEEMIT witness representation by exercising Witness Votes for our nominated representative: (https://steemit.com/~witnesses @ausbitbank)
To participate in as many STEEMIT Challenges and Competitions as possible, as a 'TEAM AUSTRALIA' representative.
Encourage new membership.
The Rules:
The rules must be respected and these are as follows:
Limit social and general posts under the 'teamaustralia' tag to 1 per day. However, enter as many steemit challenges as you like!
Have fun and be creative!!
If you are blogging about 'Australia', please be sure to tag 'teamaustralia' and 'australia'.
Team Australia - Internal Challenge #1
Design our new 'TEAM AUSTRALIA' logo.
Foundation membership list:
@adamhole @ausbitbank @brendio @blapone420 @dethie @dirtfoot @gohba.handcrafts @holoz0r @irfo1 @jasonstaggers @jeff001 @krystle @mattclarke @msg768 @nextgen622 @nolnocluap @ozzy-vega @sassal @scooter77 @silverbug @sirknight @snooway @stocka @stripedgiraffe @tarazkp @tradetotravel @trafalgar @urs @wishmaiden @joshsigurdson @thatgermandude @encryptcy @bobvghn @bitcoinforblonds @bruckdashel @themagus @g-dubs @tremendospercy @swenger @meme.for.steem @jeanelleybee @elviento
I am... SirKnight!
With thanks to the National Archives of Australia for the flag.