Bitcoin ATM's in Australia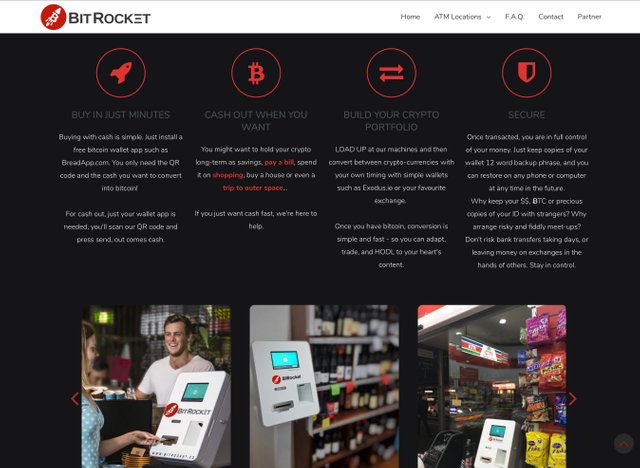 I've been talking to my friends and family about crypto lately - and some of them want in. Their first question is always how to buy bitcoin. (Note I always encourage people to do their own research and get excited about the crypto revolution for themselves) ... but I've been looking at the different options to buy, sell and trade crypto.
Today I came across bitrocket. Such a simple thing - I wish they were everywhere already! For most of us, buying our first bit of crypto meant signing up to exchanges, taking photos of ourselves, verifying our identity etc. It could have been so much easier.
Imagine if all we had to do was download a wallet like BRD wallet (@breadapp you are their recommended wallet), scan a QR code and feed the notes into the machine!
I'd love to know if any fellow aussies have used these ATMs. There is a list of locations on their website It is such a cool thing - I can't wait to see them all over the country!