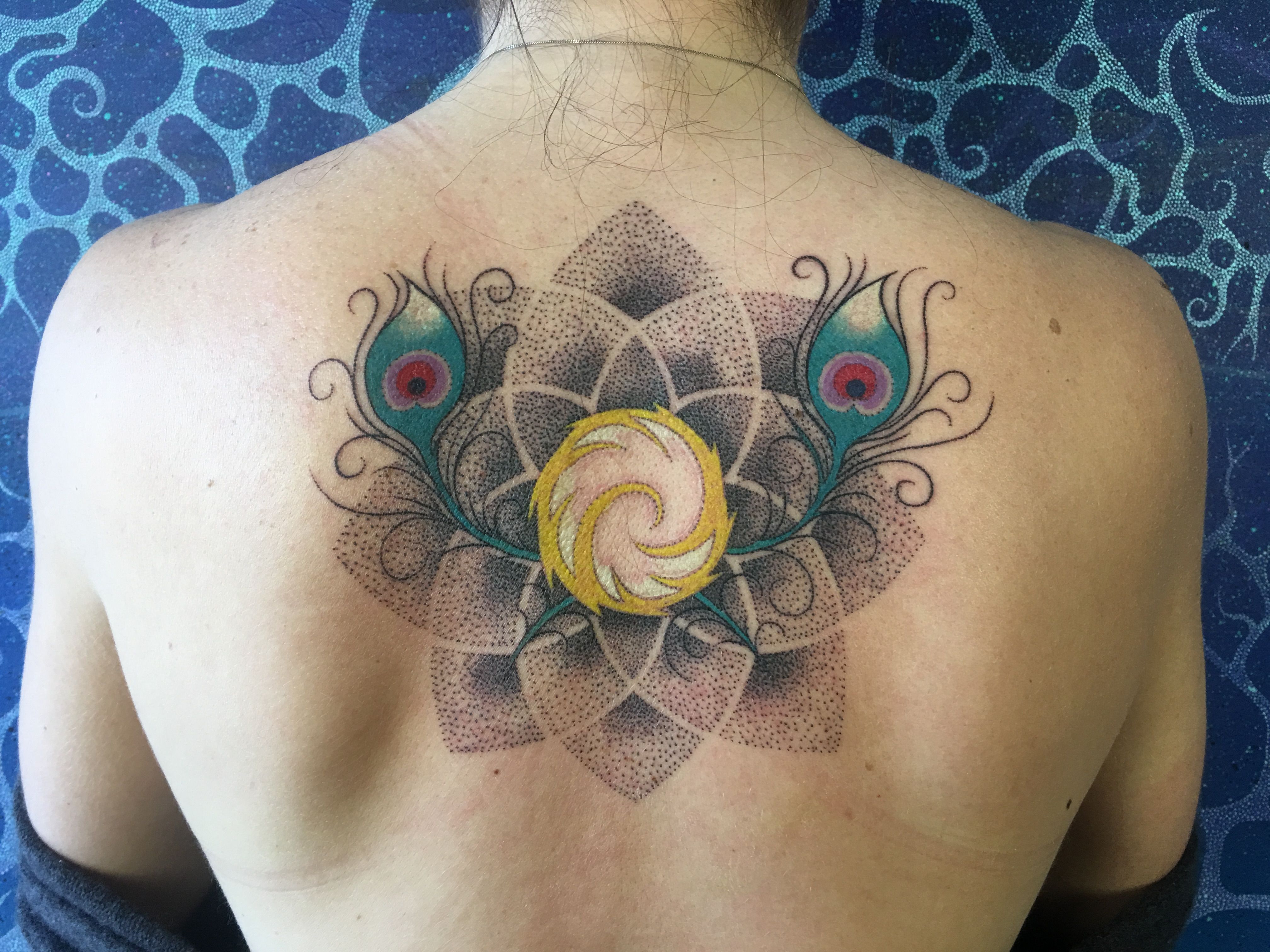 "Looking at tattoos as a way to view the emergence of your soul is a new concept that has ancient roots in man's once-close association with the realm of spirit. Emotional energies become incarnate through tattoo symbols. Your inked images are the interpreters between the seen and unseen realms in which we quantumly exist at exist at all times. Understanding your tattoos beyond the ink is a bit like learning a new language, because nothing is what is appears to be on the surface. There is always a deeper meaning attached to some emotion or memory." - Lisa Barretta, Conscious Ink
My client, Lisa asked me to incorporate a number of symbols that emerged following a series of visions during an ayahuasca retreat she experienced in Peru. She wrote, "For the past 3 years, I've been on a really intense healing journey. I feel like I'm closing that part of my life, and ayahuasca has told me that getting a tattoo is an important part of my path...The design idea for the tattoo is partially based in ayahuasca , partly based in Buddhist myth."
The central energy orb and peacock feathers were incorporated into a sacred geometry mandala over her heart centre between her shoulder blades. Together with the power of the sacred geometry mandala, Lisa's symbols work their magic to keep her grounded and her heart healthy. Every dot in Lisa's dotwork tattoo was infused with this healing intention.