Wurst best curry wurst near Branderburg Tor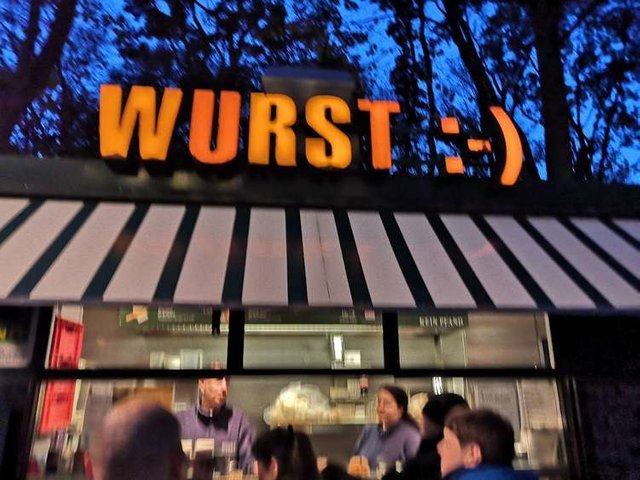 As I mentioned earlier in Berlin I tried such street food called Curry wurst. When I walked on the street at the beggining I felt just barely noticeable smell of meat. But when I came closer to place where this meal was sold I strobngly felt taste of juisy meat, fresh bread and french fries. Also I should notice that there were many people who want to buy this meal there.
As you can understand it's sausages flavored with curry, bread and french fries.
In my case was chosen just sausage with bread.
Sausages are juicy and very tasty!
According to their site sausages
are made exclusively with Neuland meat.
We fry and deep-fry in 100% pure peanut oil. Peanut oil has, due to its high smoke point, the best heat stability at high temperatures.
Our popular Berlin currywurst is prepared according to the original recipe of the inventor Hertha Heuwer: A steam fried sausage with warm, homemade ketchup and a velvety curry powder.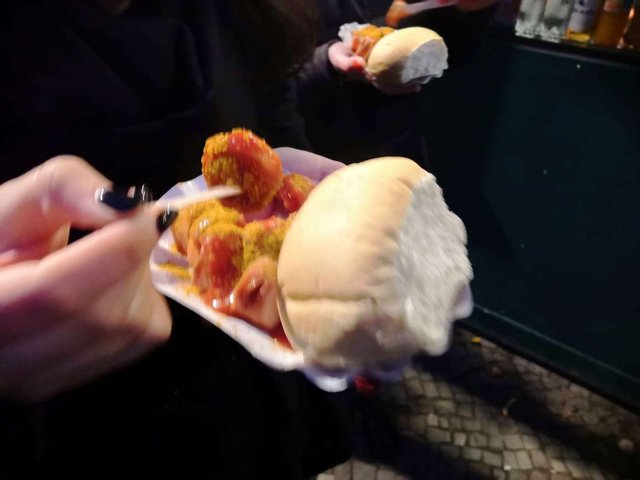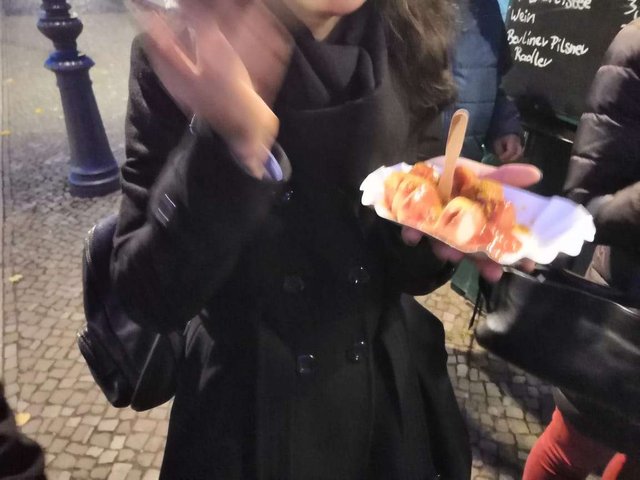 Unfortunately menu was only in German language.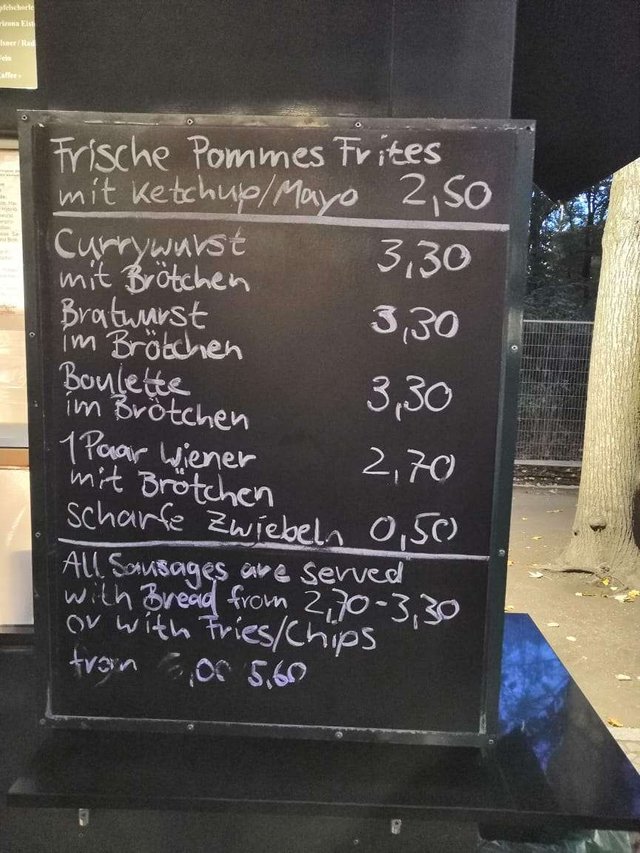 In english you can find it here
In my opinion this place worth of your attention!
If you'll be in Berlin and decide to try local street food I strongly recomend you to visit this place!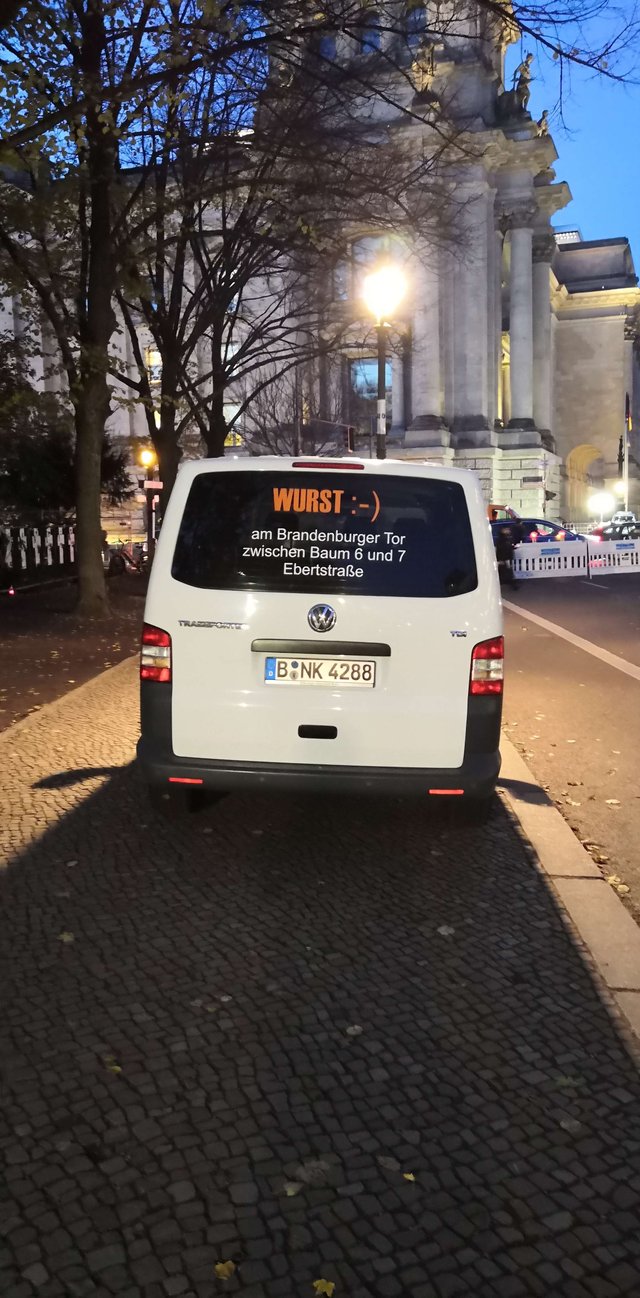 ---
Restaurant Information

WURST



Ebertstraße, 10117 Berlin, Germany
---
Wurst best curry wurst near Branderburg Tor
This post participated in the Tasteem contest Street Food