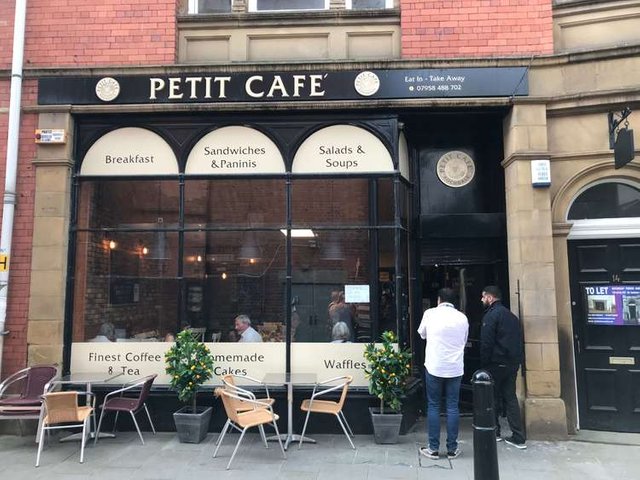 If you're about to go on a Blind Date and have that 'iffy' feeling, then The Petit Café in Rochdale could be for you.
Some of you know I'm not the greatest fan of this town that I'm working in right now, and besides Montague's I have found little to like in terms of sit-down eateries.
The Petit Café is a little off the beaten track on a side street, this one being a little nicer than where
The Laughing Loaf is situated and you are far less likely to get mugged.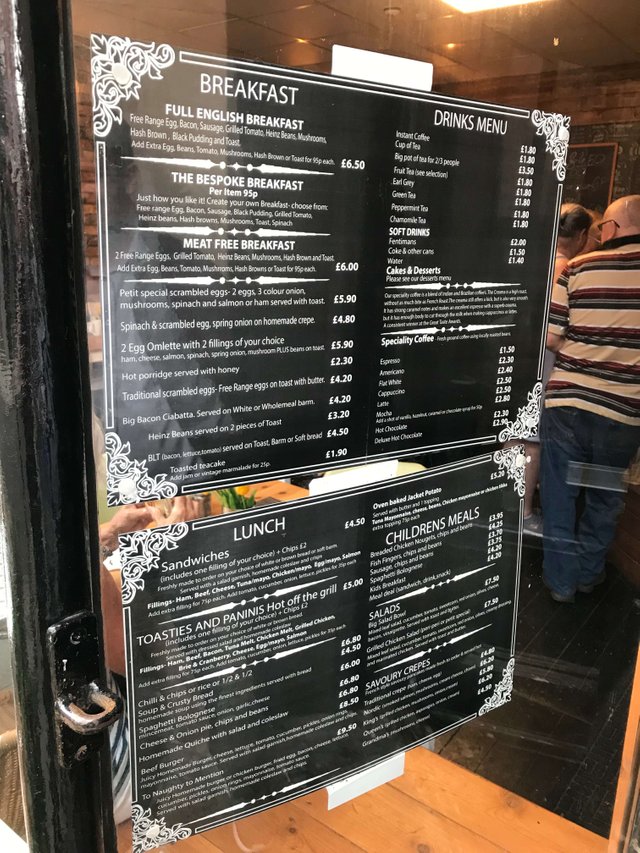 A menu on the outside window told myself and @goblinknackers that The Petit Café served things other than coffee and cakes.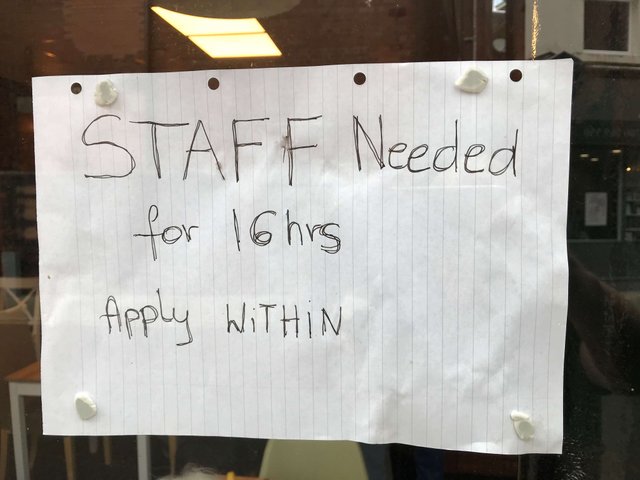 They are in need to Staff, for 16 hours. Is that per week, per day or just a one off and then you're out on your ear? I didn't ask.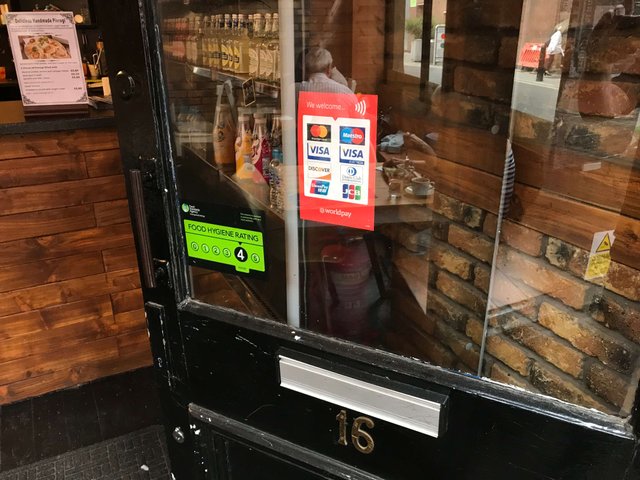 Only 4 stars should have been my warning. Many choose not to boast about their Food Hygiene Rating unless it's the top rank. Cafés are not forced to display this sticker on their windows.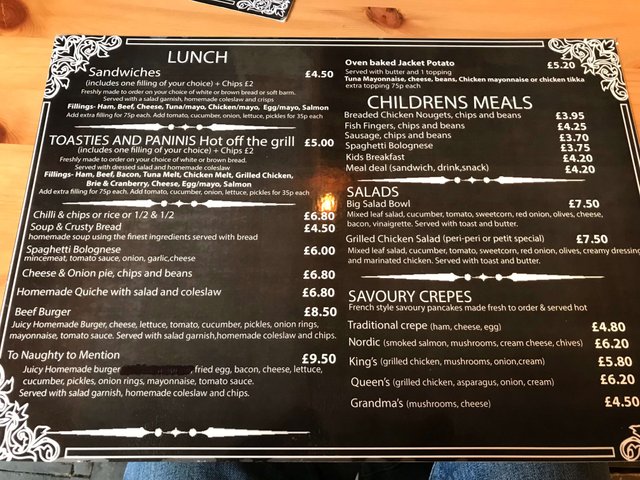 The Lunch menu as quite small, but 'Cheese and Onion pie, chips and beans' stuck out for me. That's oh so northern.
I was wondering what had been pulled from the, 'To Naughty to Mention' dish. Shouldn't that be 'Too Naughty'? I'm being picky and haven't even ordered yet.
In a daring mood, we sat and I ordered the Pie. @goblinknackers went for a Panini, probably the Chicken Melt at a guess.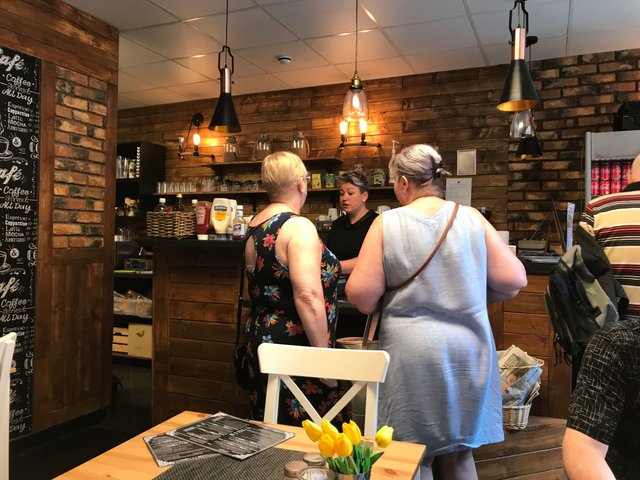 There were a couple of other patrons eating. These ladies were paying up, leaving and still walking. Maybe it wasn't all that bad after all?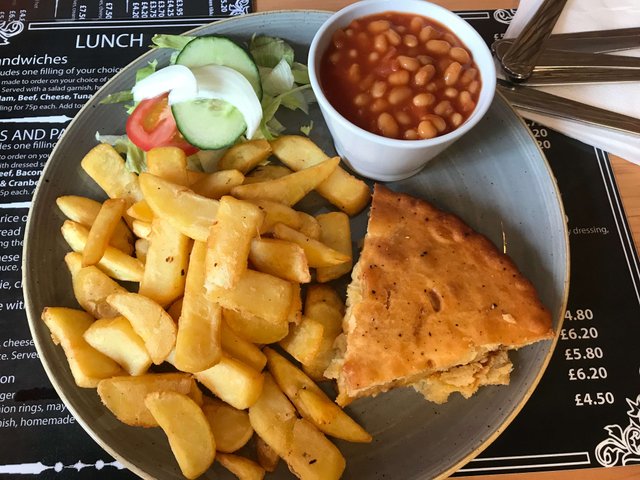 'To say I was crestfallen when this was placed in front of me would be a slight understatement.'
The chips looked dry, the pie small and where was that oozing cheese that's supposed to poke out from under the crust saying, 'EAT ME', in a high pitched warble?
It all looked plain and dull.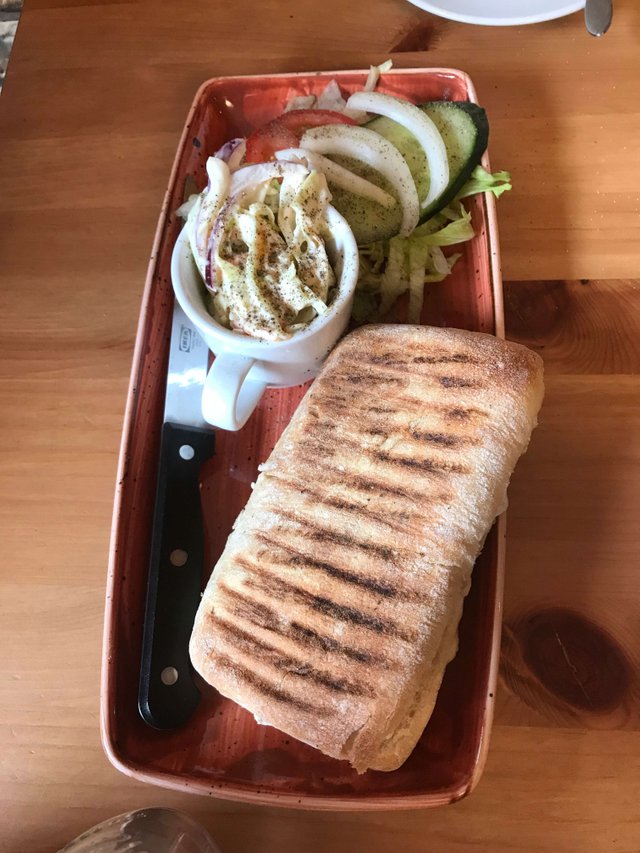 @goblinknackers' Panini looked a little more exciting but not too much.
He gave it the slight thumbs up after I asked him for a terse verbal review after we left.
I looked at my food thinking, 'those beans damn well better be Heinz' and drew my knife through the pie crust.
The Pie did taste better than it looked, and shocked me somewhat. I did finish it minus the crust which was stodgy and unappetising.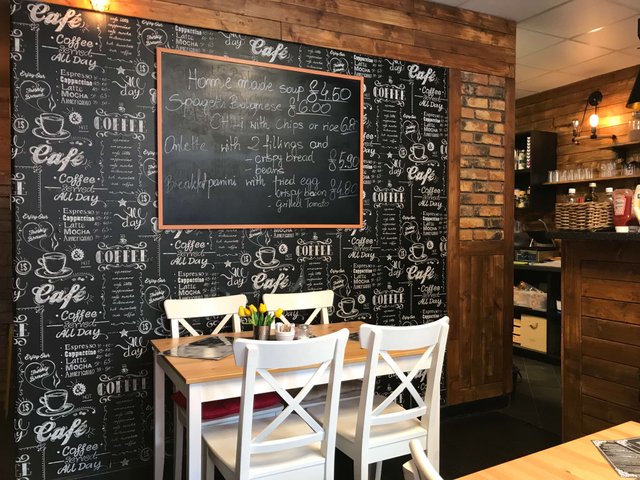 The chips tasted about as good as they looked. Passible to the starving man, but otherwise average, and those beans were not Heinz.
I am a trained Heinz Beans taste identifier I will have you all know!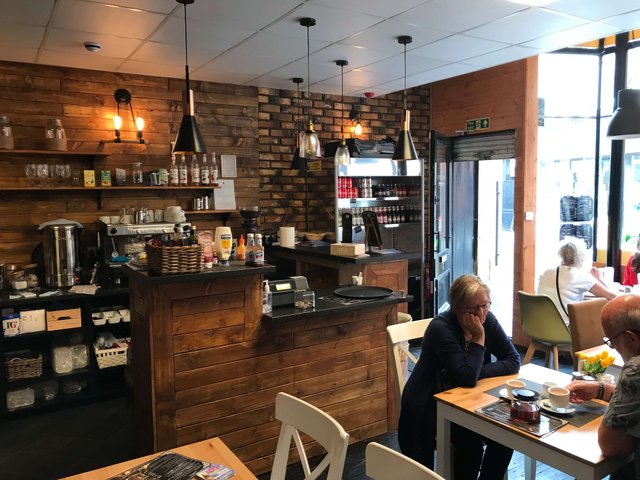 She looks bored, maybe the Tea is dull too. I didn't try the drinks.
This is the reason why. £1.50 for a can of coke? This isn't Harrods Restaurant!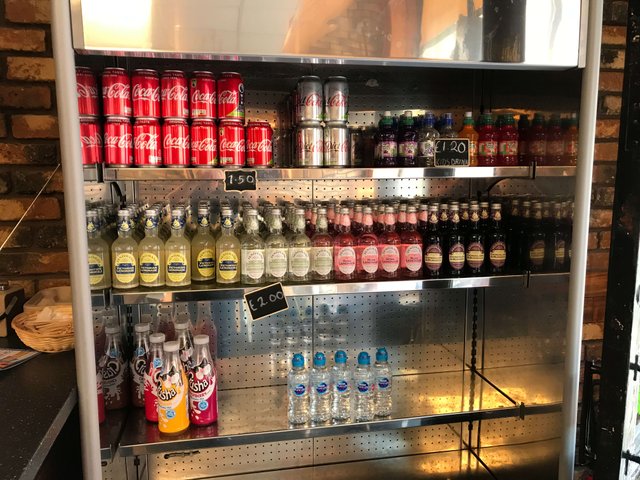 You might think I'm not a big fan of The Petit Café and you would be quite right.
It's not a terrible place, more average come middle of the road.
Maybe that job opening in the window is for a chef?
I think they could use one. The location is decent, the ambiance OK, the food is not.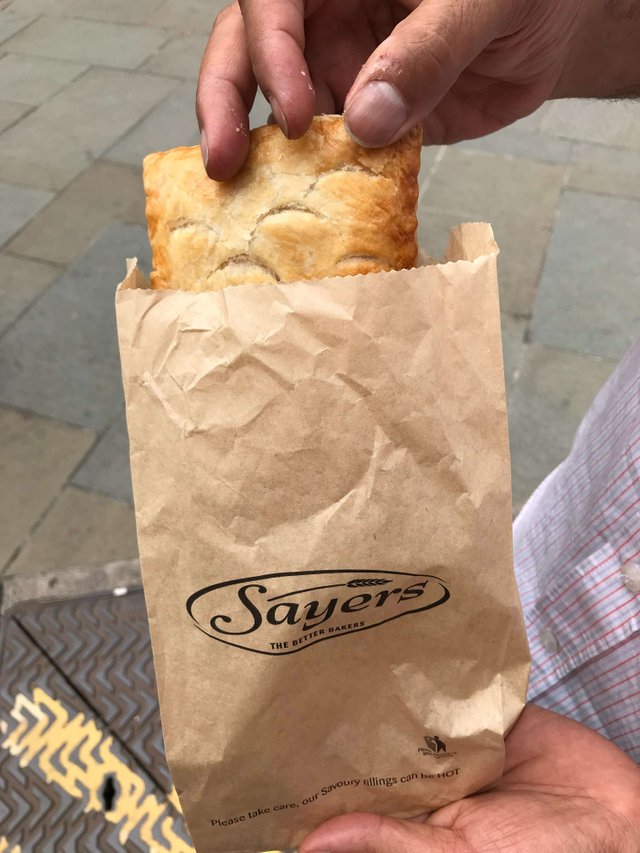 I'll stick to a Sayer's Pastie, much nicer!
---
Restaurant Information

Petit Cafe



16 Baillie St, Rochdale OL16 1JG, UK
---
Petit Cafe - A Tasteem Review
This post participated in the Tasteem contest Where to eat for my blind date?