AL GIARDINO: Italian and Swiss kitchen in the high class level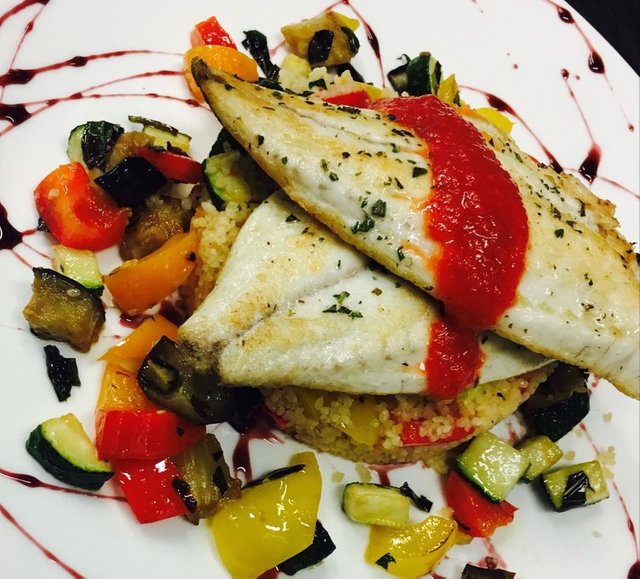 Hello STEEMIANS
For your blind date I would you recommend, when you are in the near of Zurich/Switzerland to take the train and to go to Winterthur. A city of 100k of population. With the train you will spend 30 minutes and then you take the bus for 5 minutes. It's very easy to find and everybody knows where this magnificant restaurant is.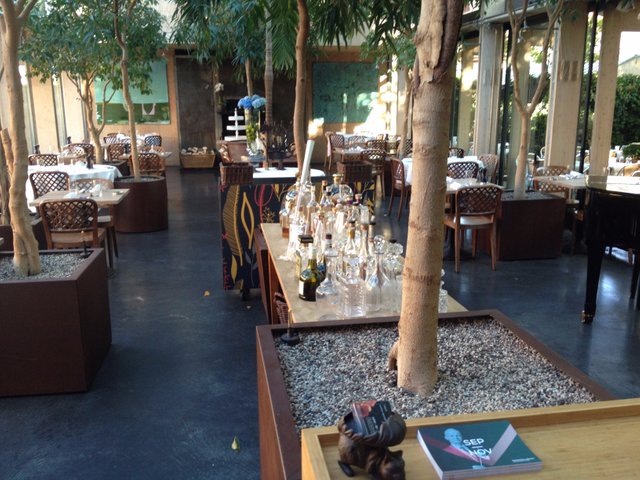 I recommend this restaurant AL GIARDINO because it's very unique from the architectonic and for the special dishes they served. They have an old part and the new part is amazing glasshouse, with great green plants. And all are real and not artificial. This is very unique and gives a wonderful feeling.
FOR A BLIND DATE it would be perfect, romanticly and not crowded:)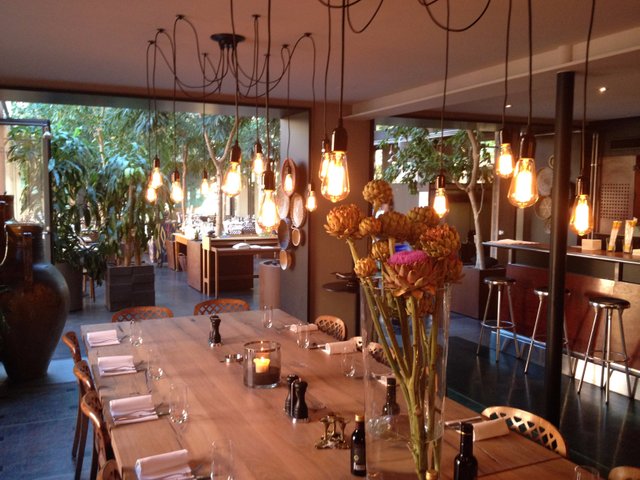 The furniture is with high precious material. The tables off oak , the chairs design specially for this restaurant. By the entrance they have a real piano.
On the behind they have a big table and they have often the TAVOLATAS in Italian that means it's for max. 24 persons and they come togheter and eat and share the special dishes. This table is I think maybe 6 meters long! Unbelievebale!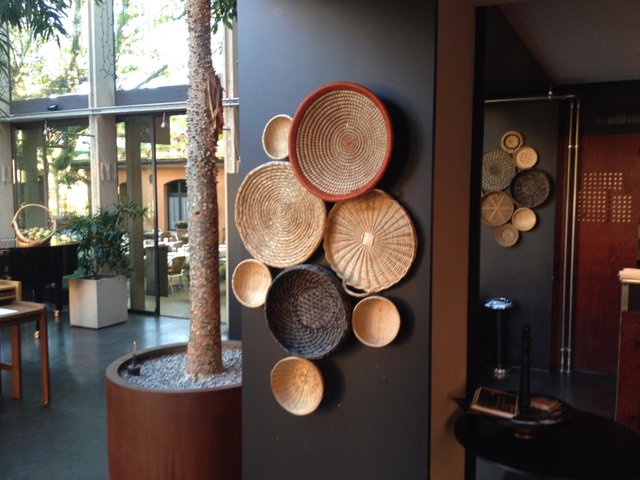 The waitress and the new manager Roland are so friendly and helpfull. I like'd them so much.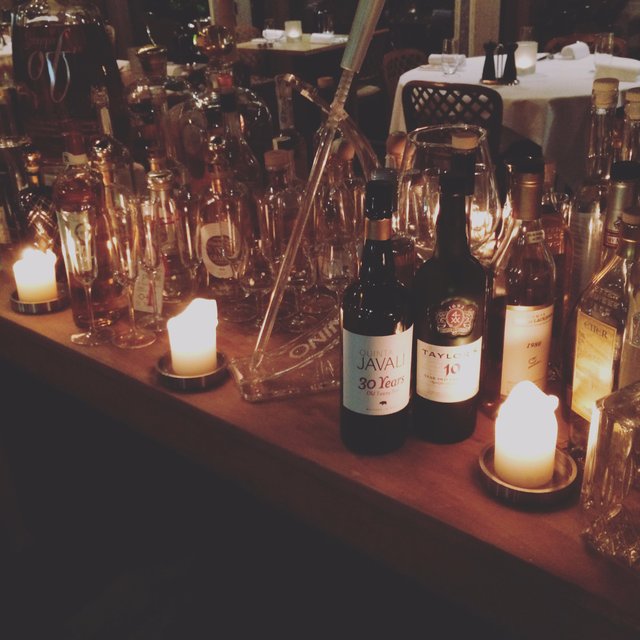 ---
To the dishes:
Like a painting, with loved coocked and served with creativity:) And the flawor is amazig und delicious. All is fresh and from the near farm. The price are ok in the middle sector but for that they served and the wonderfull place, it's the price more then fair enough!
Here some starter and mai course dishes: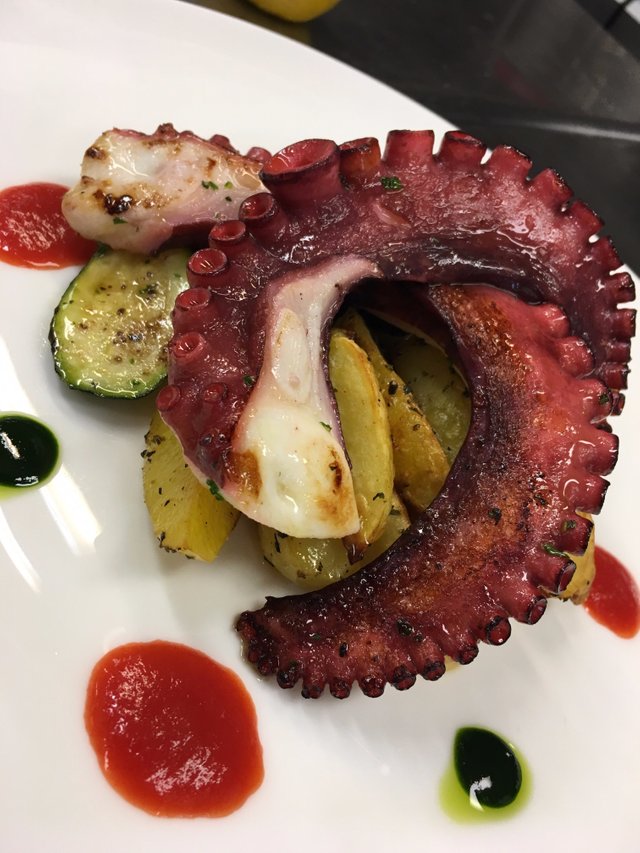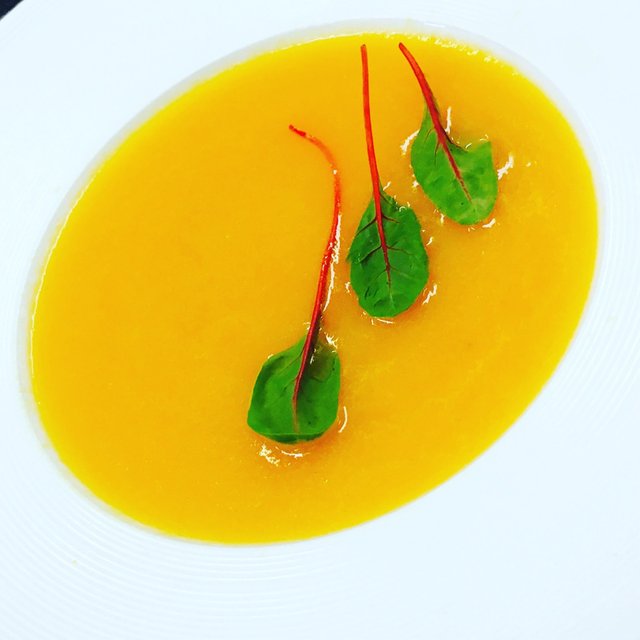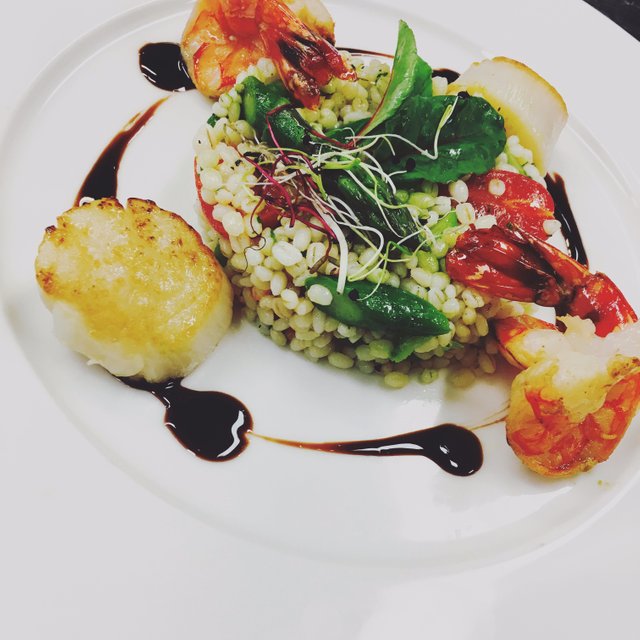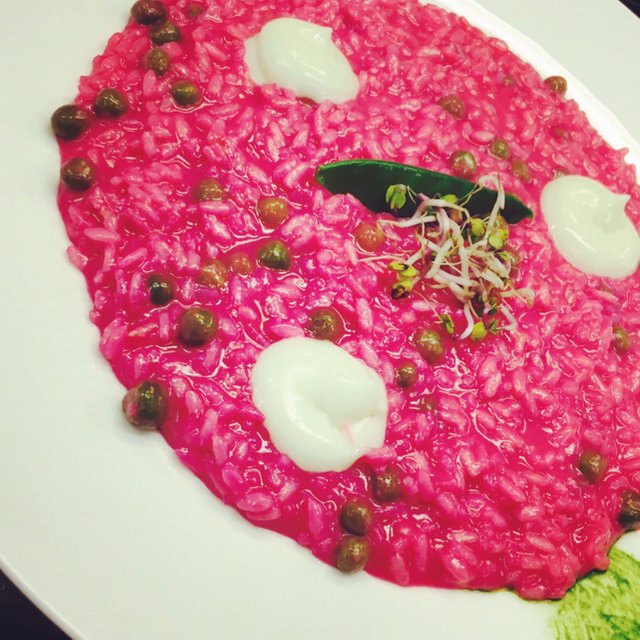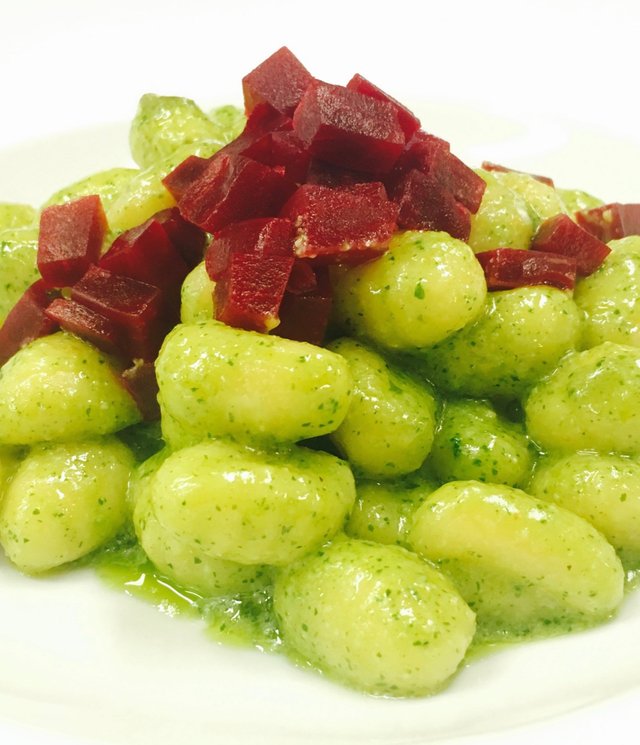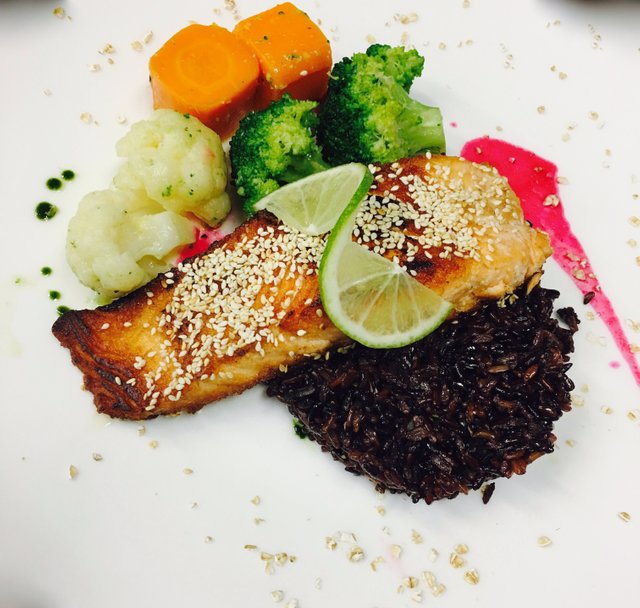 ---
The special dessert:
TRIS of tiramisu, panna cotta and saffronglace all homemade!!! Yummmmyyyyy!!!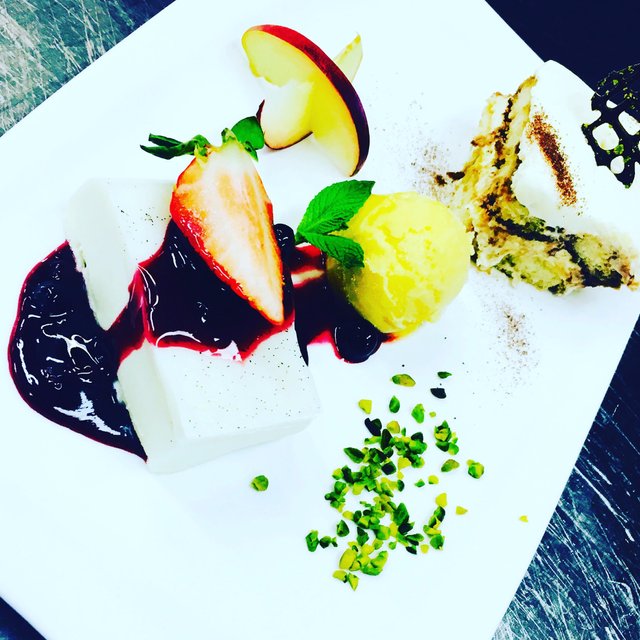 You don't will forget this lunch or evening in the restaurant AL GIARDINO - it means at the garden, and it's Italian.
---
Opening hours:
SA 18 – 24 | MO to FR 11 –14 / 17 – 24
---
Adress: Tösstalstrasse 70 | 8400 Winterthur/ZH
---
Phone nr: +41 (0)52 232 99 88 | algiardino.ch
---
upvote if you like | resteem if you care | follow me if you love my post
---
See you soon and best regards / Tschüss mit den besten Grüssen @sanglia007
---
check out my old posts:
https://steemit.com/monomad/@sanglia007/monomad-challenge-or-flowers-or-roses-for-ever
https://steemit.com/monomad/@sanglia007/monomad-challenge-or-animal
https://steemit.com/steepshot/@sanglia007/flowers-no-1--i-love-flowers--photorepor-2018-10-31-20-04-15
https://steemit.com/steepshot/@sanglia007/citytrip-to-haarlem-holland-or-no-1-or-photoreport-by-sanglia007
and many mores!!!
---
Restaurant Information

AL GIARDINO



Tösstalstrasse 70, 8400 Winterthur, Switzerland
---
AL GIARDINO: Italian and Swiss kitchen in the high class level
This post participated in the Tasteem contest Where to eat for my blind date?