Finding something anti-histamine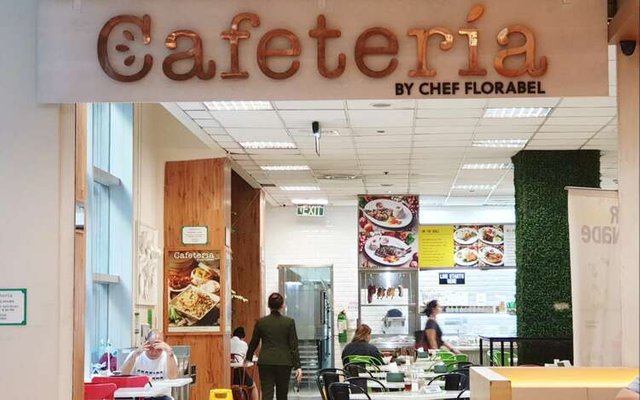 I first discovered about this restaurant during my first visit to an allergology doctor. Back then I just excused myself from the office and had the doctor's appointment during lunch break. After that, I had to eat before going back to work but got no time to go to the mall. The hospitalmust have a cafeteria. I asked a security guard and he directed me to the lower ground floor.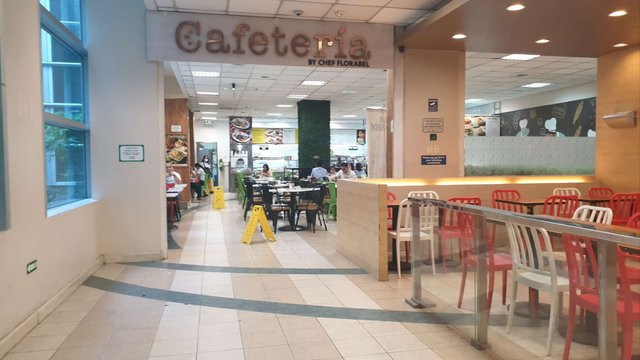 It was pass three in the afternoon. Not the meal time so the place was empty and quiet. It was on my favor because I had to go back to work as soon as possible.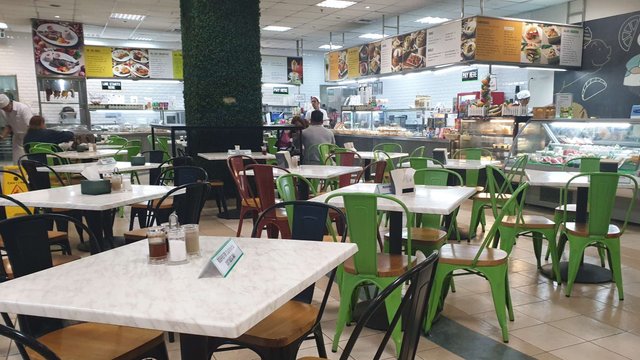 The restaurant is not a typical cafeteria in a hospital where the options are limited just to satisfy a hungry stomach. From the looks of it alone, it is being ran by business owners independently from the hospital management.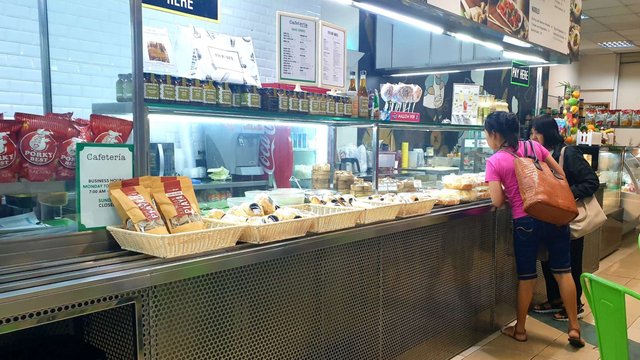 It is actually like a restaurant in the mall where you won't think or feel that you are in a hospital. The price ranges of on their menu are not even the low or subsidized cost in hospitals. It is actually expensive here even if compared to other restaurants. Let me get back to that later.
With all due fairness to the restaurant, it is cozy, clean, well ventilated and the staff seem professionals.

The watermelon seems so tempting on a hot afternoon at around 30°C. However, I clearly remember that watermelon is number one on the list of fruits that are not recommended for hypo-allergenic diet. I ended up with something that I rarely eat. Congee!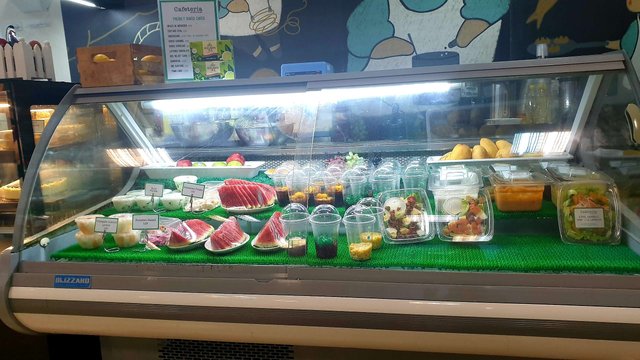 I ordered for goto because it is the safest I know that its ingredients do not have allergens, except for fish sauce (patis) which I had to make sure that they do not add.
Goto, also known as arroz caldo con goto, is a Filipino rice and beef tripe gruel cooked with ginger and garnished with toasted garlic, scallions, black pepper, and chicharon. It is usually served with calamansi, soy sauce, or fish sauce (patis) as condiments, as well as a hard-boiled egg.
Well, it was not bad at all. It is not commonly served in restaurants nor being cooked at home so I took the opportunity.
What made me really enjoy it are the tripe stripes. Those were very soft and tender. I wonder how long they boiled it to be that soft.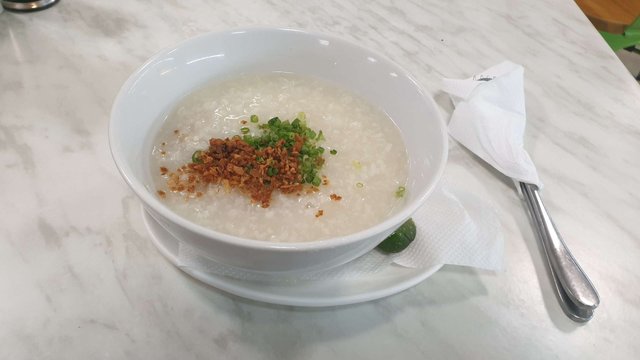 And I mentioned about the price, right? Guess how much the goto was? It was PhP150.00. That is about US$2.94. Outside, price of goto per serving ranges from 50-100 pesos. Again, it wasn't bad at all.

</br
Cafeteria by Chef Florabel
LG/F Asian Hospital and Medical Center
2205 Civic Drive
Alabang
Muntinlupa City
Metro Manila
Philippines
---
Restaurant Information

Cafeteria by Chef Florabel



2205 Civic Dr, Alabang, Muntinlupa, 1780 Metro Manila, Philippines
---
Finding something anti-histamine
This post participated in the Tasteem contest Your weekly choice