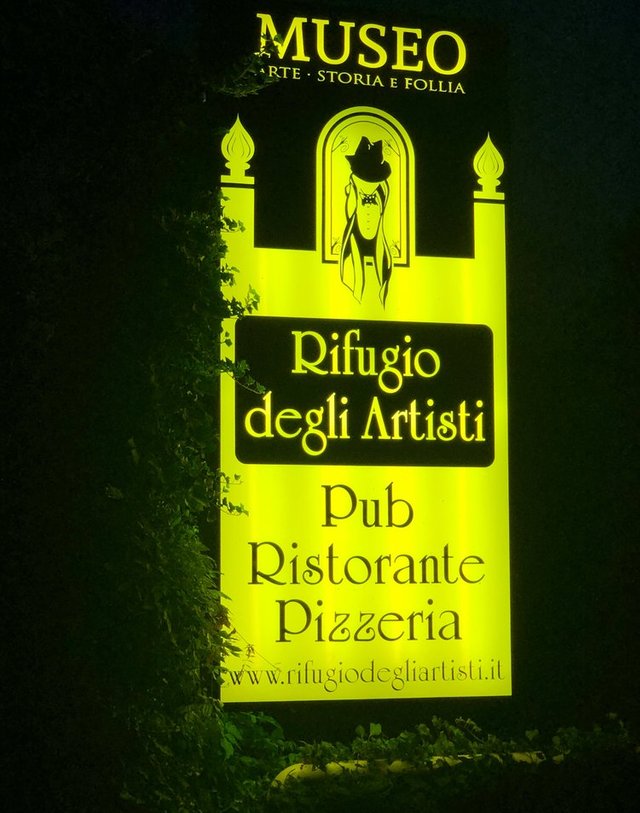 Geheimtip!!!!! Psssst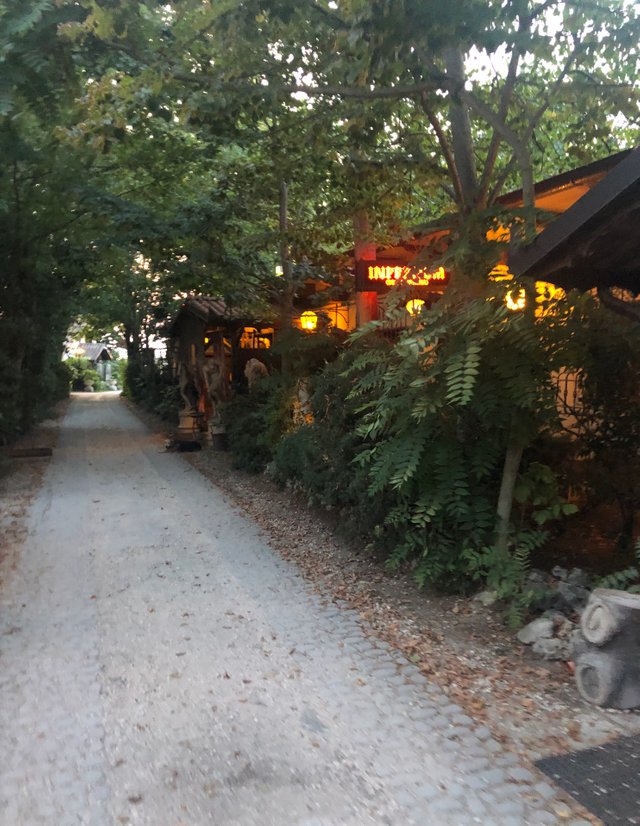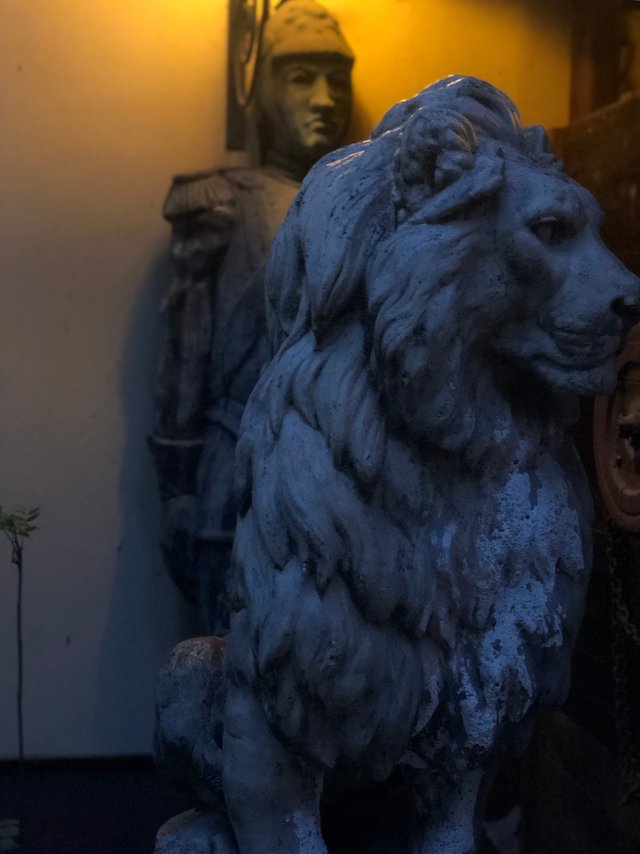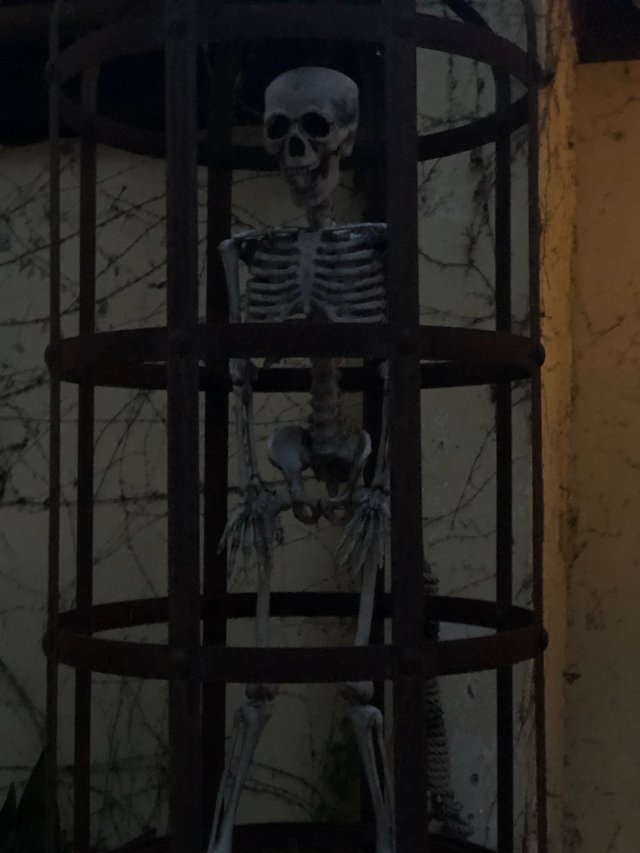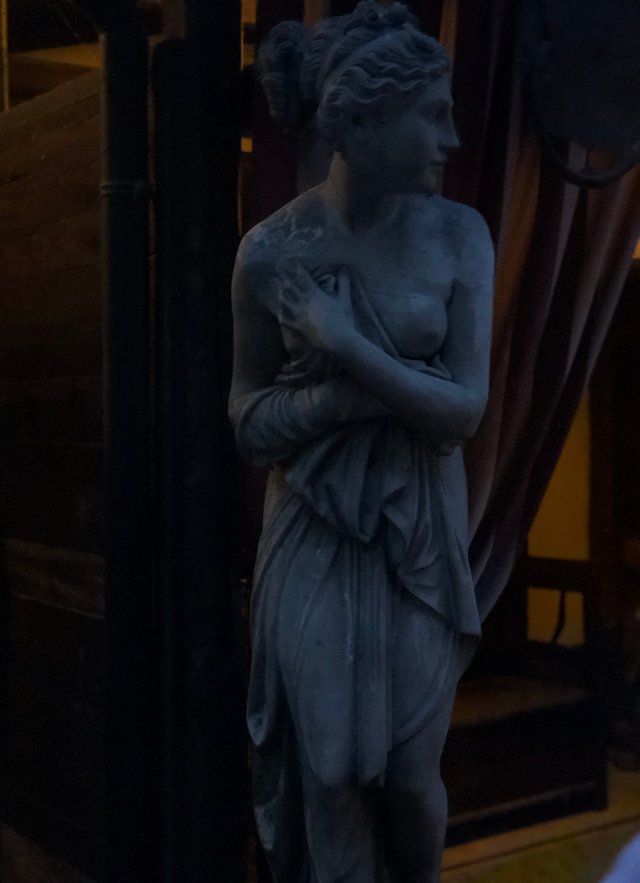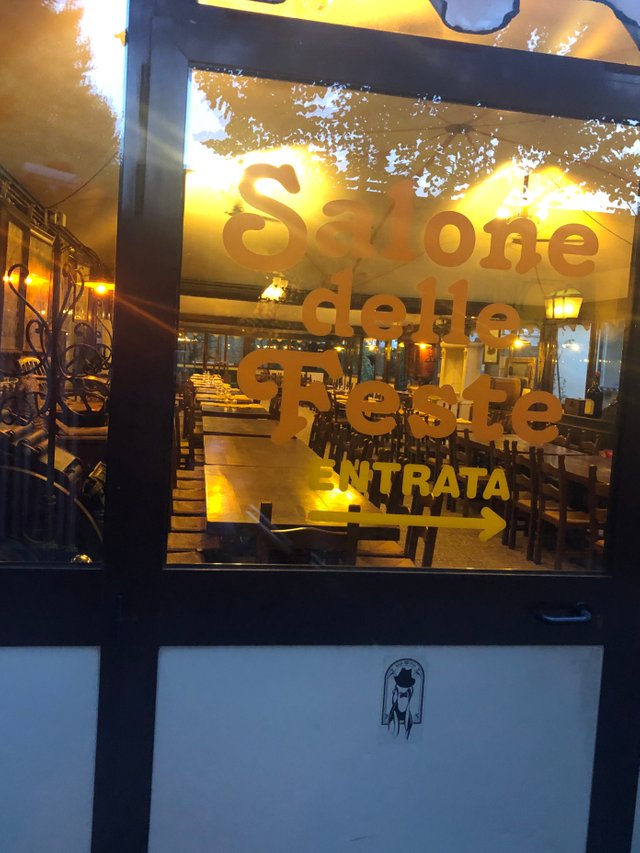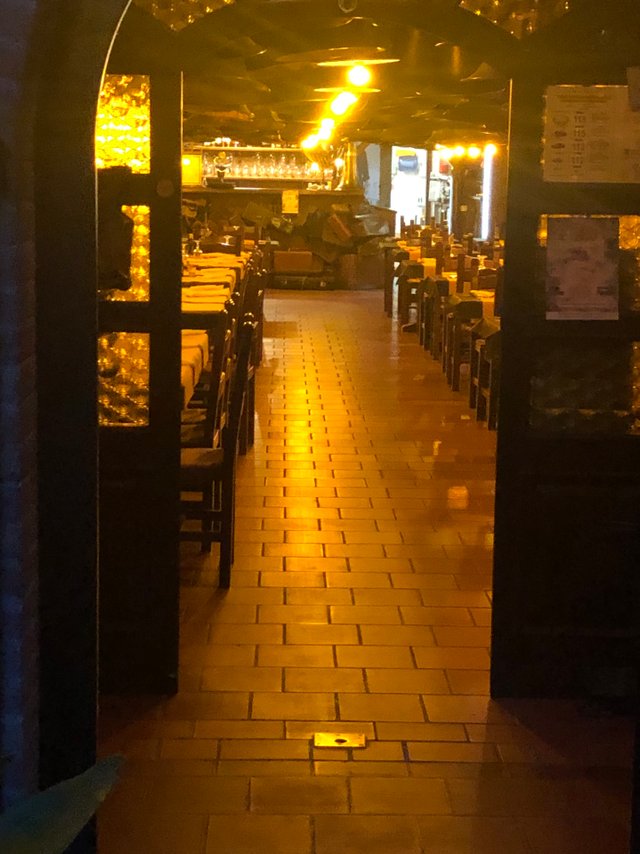 [DE]Il Rifugio Degli Artisti
Lieber Freund des guten Geschmacks...... !!!! Ich bin ausgesprochen entzückt darüber dir heute von einem Restaurant bzw. Gastronomiebereich berichten zu dürfen, welcher in Güte und Klasse seines gleichen sucht.
Fangen wir von vorne an! Meine Frau und ich haben uns Sonntag auf den Weg ins ferne Italien begeben um dort zusammen mit unseren Kids einen Kurzurlaub zu machen. Wir haben dann auch noch ein paar Freunde besucht.
Bocia (Lorenzo) berichtete uns dann von einem super Restaurant in der Nähe von Ferrara. Er sagte uns das es auch mehreren Themenbereichen besteht. Ein Blick auf die Hompage des Restaurants Rifugio degli artisti machte uns sehr neugierig.
Freitag fuhren wir dann dort hin zum Essen. Anfangs zeigte er uns das Gelände und die gesamte Location. Als wir dann das Infernum betraten steckten wir erstmal fest (die Tür war etwas klein) und dann stockte mir der Atem. Schon lange hab ich nicht mehr so ein Stilvoll eingerichtetes Lokal gesehen, bzw noch nie. Die Kunst der Gastronomie und die Kunst des Eindeckens von Tischen wurde dort in höchster Güte perfektioniert.
Am schönsten fand ich die Weingläser. Große mit 24 Karat Gold verzierte Gläser. Riesige Tische mit großen prunkvollen Stühlen. Es wirkte gar königlich - bzw es war auch etwas Gothisch.
Als wir uns dann an unseren Reservierten Tisch setzten, kam der Keller mit der Karte. Diese waren zu Rollen zusammen gebunden. Ein Blick auf die Karte ließ keinen Preis erkennen. Aber ich kann Dir schon einmal sagen das es gar nicht so teuer war.
Riesige Tische und riesige Teller. Ich sag Dir gleich, die Portionen auf den Bildern sehen klein aus. Sie sind es nicht. Die Teller sind so groß und schwer das man es kaum vermag mit einer Hand zu heben.
Nun ja wir wussten auch nicht was uns erwartete. Bocia hat einfach mal was bestellt. 4 große Vorspeisen und danach für jeden ein Hauptgang. Moritz hat dann noch ein großes Sorbeto Dessert bekommen.
Als Vorspeise gab es Muscheln und King Prown´s sowie Rinderlende an Ananas. Alles super super lecker. Hinzu kam noch eine Flasche sehr guter Rotwein. Als Hauptgang gab Spagetti Marinara mit jeweils nem halben Hummer und einem Krebs, dazu noch Shrimps und Muscheln etc etc. Meine Frau hatte ein super zubereitetes Rissotto und Moritz selbstgemachte Riesenravioli.
Ja was soll ich sagen, es war ein Traum, absolut. Jedes Gericht war einfach nur lecker, die Portionen absolut mega und mehr als genug. Was die Preise angeht, puh man könnte meinen das wird ewig teuer, aber nein es war ok.
Eine Flasche Wasser 2 Euro. Die Speisen lagen alle ziwschen 16 und 30 Euro. Ich selber hab erst im Nachhinein die Rechnung von Bocia bekommen, ich kannte die Preise nicht. Preise standen nun auf der Karte von Bocia. Gekostet hat der Spaß 209 Euro und wir wurde vom Bocia dazu eingeladen.
Dieser kleine verrückte Italiener. Er ist gerade mal 24 Jahre alt. Eigentlich hatte ich ja vor zu zahlen, aber da führt kein Weg dran vorbei, er und genau wie andere Freunde aus der Umgebung lassen das einfach nicht zu. Als Antwort bekommt man dann " Es ist mein Zu Hause" , " Ich spreche keine Englisch und deutsch".
Insgesamt waren wir 4 mal essen in 6 Tagen. 3 Tage davon sind wir mit Freunden essen gewesen. Alle 3 Tage wollten wir unsere Freunde einladen. Jedes mal hat das nicht geklappt.
Nun egal. Im Anschluss an die Bilder, welche ich Dir hier gemacht habe werde ich noch 3 Video verknüpfen welche ich auf Youtube gefunden hab. Wenn Du also mal in der Provinz Ferrara bist, fahre in dem Ort Dosso vorbei und genieße einen Abend. Das geht zu 2 oder zu 3 auch für weit unter 100 Euro.
Man bedenke, allein das Platzgeld von 7 Euro pro Person macht schon einen großen Teil aus. Dafür gibt man in Italien aber auch normalerweise kein extra Trinkgeld mehr.
EN. Rifugio degli Artisti
Dear friend of good taste..... !!!! I'm very delighted to be able to tell you today about a restaurant or gastronomy area that is looking for its equal in quality and class.
Let's start from the beginning! My wife and I went Sunday on the way to distant Italy to make there together with our kids a short vacation. We also visited some friends.
Bocia (Lorenzo) told us about a great restaurant near Ferrara. He told us that there are also several themes. A look at the homepage of the Restaurant Rifugio degli artisti made us very curious.
Friday we drove there for dinner. In the beginning he showed us the area and the whole location. When we entered the Infernum we were stuck (the door was a bit small) and then my breath stopped. I haven't seen such a stylishly furnished restaurant for a long time, or never. The art of gastronomy and the art of setting tables was perfected there in the highest quality.
I found the wine glasses most beautiful. Large glasses decorated with 24 carat gold. Huge tables with large magnificent chairs. It even looked royal - or it was a bit gothic.
When we sat down at our reserved table, the cellar came with the card. These were tied together to rolls. A look at the card showed no price. But I can tell you that it wasn't that expensive.
Huge tables and huge plates. I tell you right away, the portions on the pictures look small. They are not. The plates are so big and heavy that you can hardly lift it with one hand.
Well, we didn't know what to expect. Bocia simply ordered something. 4 large appetizers and afterwards for everyone a main course. Moritz then got a big Sorbeto dessert.
As a starter we had mussels and King Prown´s as well as beef tenderloin with pineapple. Everything super super delicious. In addition there was a bottle of very good red wine. The main course was spaghetti marinara with half a lobster and half a crab, shrimps and mussels etc etc.. My wife had a super prepared Rissotto and Moritz homemade giant ravioli.
Yes, what can I say, it was a dream, absolutely. Each dish was simply delicious, the portions absolutely mega and more than enough. As for the prices, phew you might think it will be forever expensive, but no it was ok.
A bottle of water 2 euros. The meals were all ziwschen 16 and 30 euros. I got the bill from Bocia afterwards, I didn't know the prices. Prices were now on the map of Bocia. The fun cost 209 Euro and we were invited by Bocia.
This little crazy Italian. He is only 24 years old. Actually I had planned to pay, but there is no way around it, he and just like other friends from the area do not allow that. As an answer you get "It is my home", "I don't speak English and German".
Altogether we were 4 times eating in 6 days. 3 days of it we have been eating with friends. Every 3 days we wanted to invite our friends. Every time it didn't work out.
Now no matter. After the pictures, which I made for you here I will link 3 video which I found on Youtube. So if you are in the province of Ferrara, drive by the village Dosso and enjoy an evening. That goes to 2 or to 3 also for far under 100 euros.
Just think, the place money of 7 Euro per person is already a big part. But in Italy there is usually no extra tip for that.
---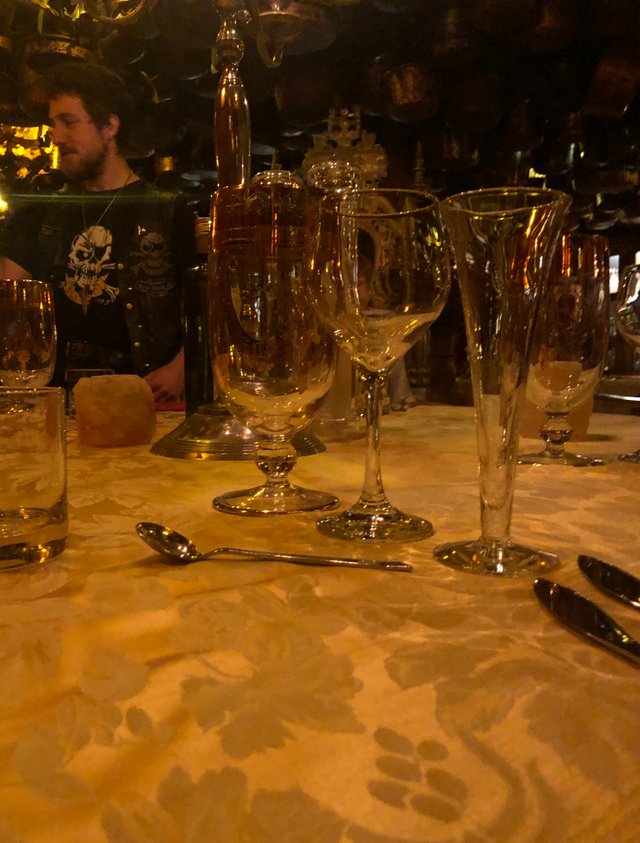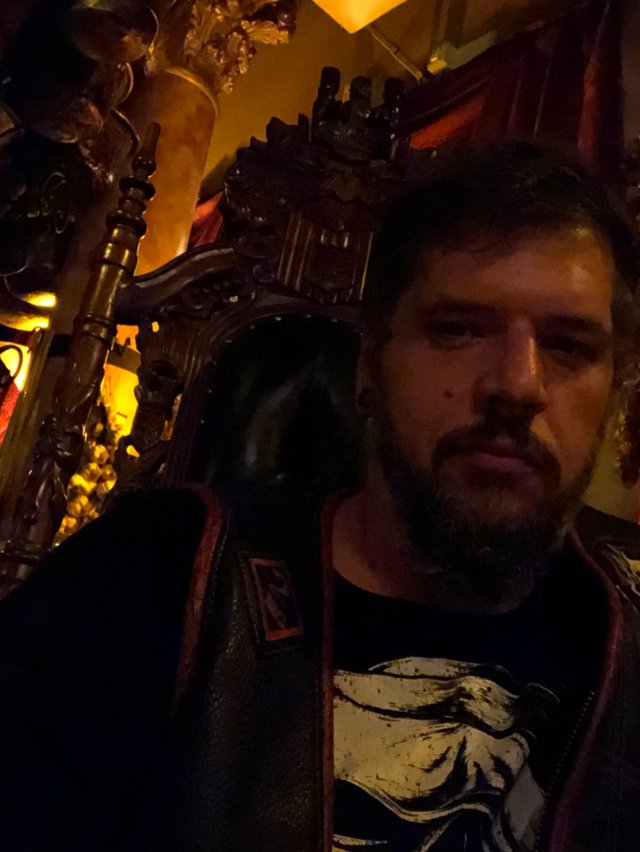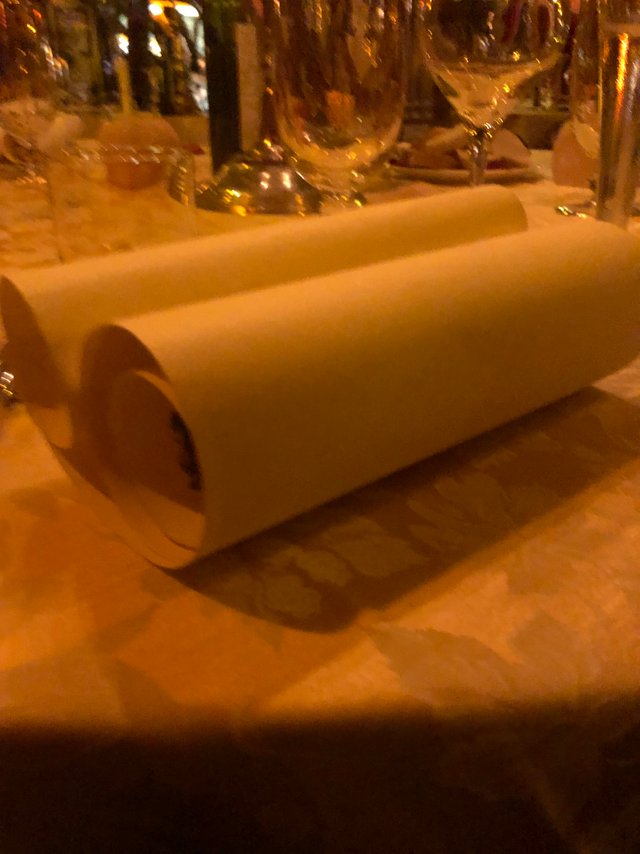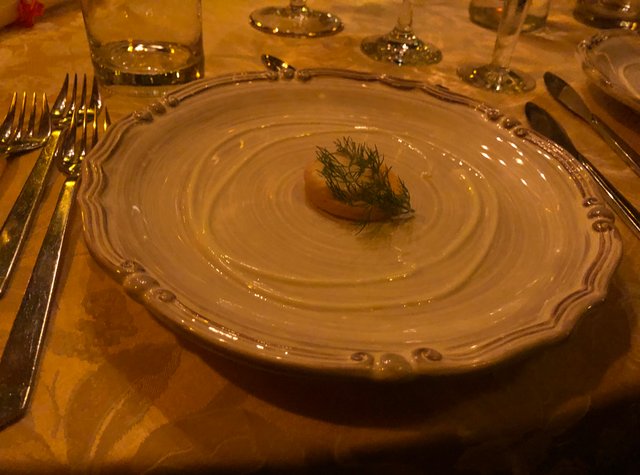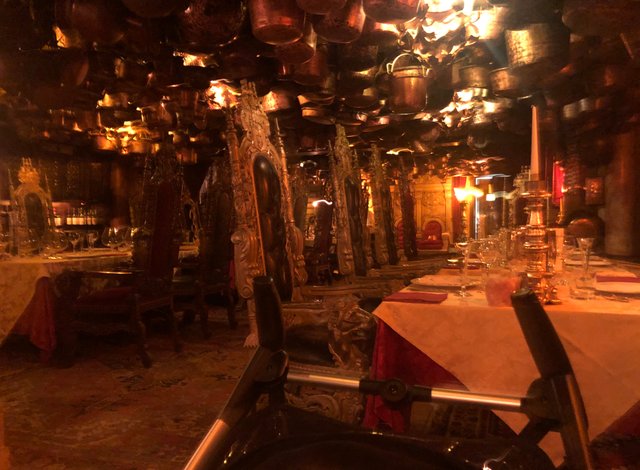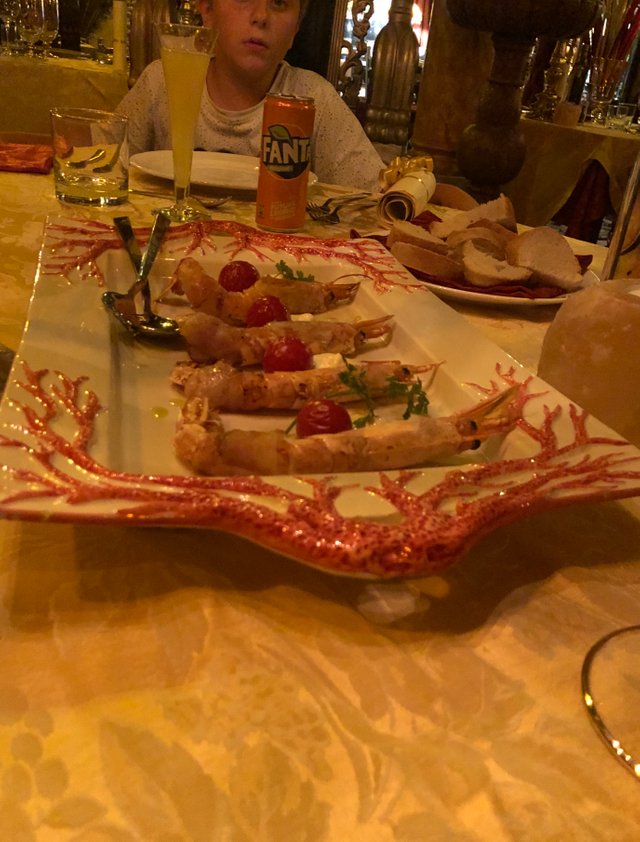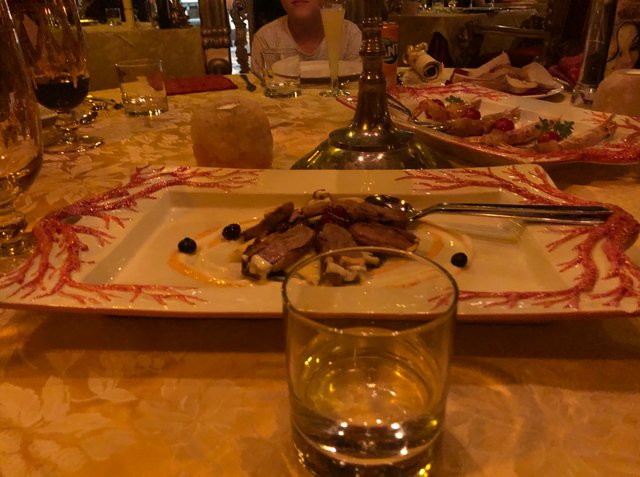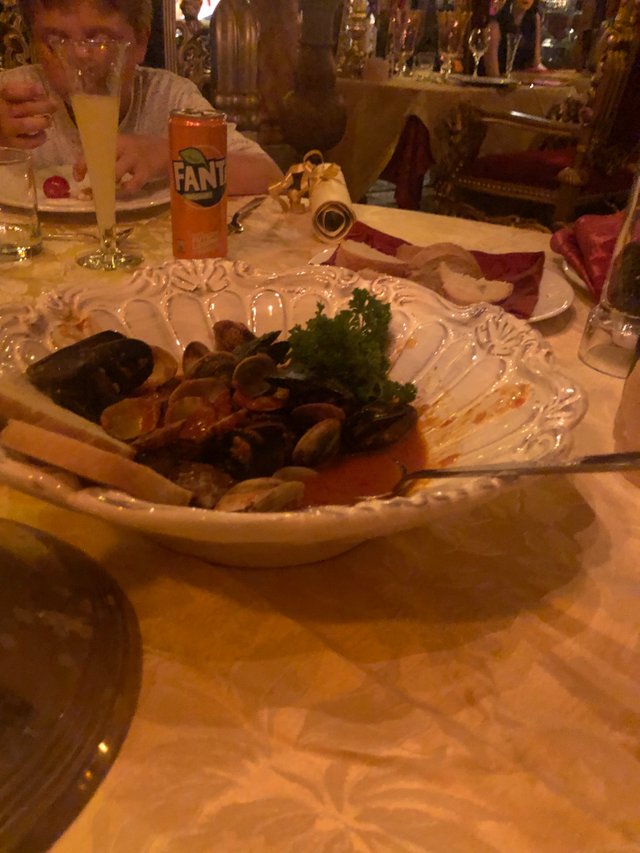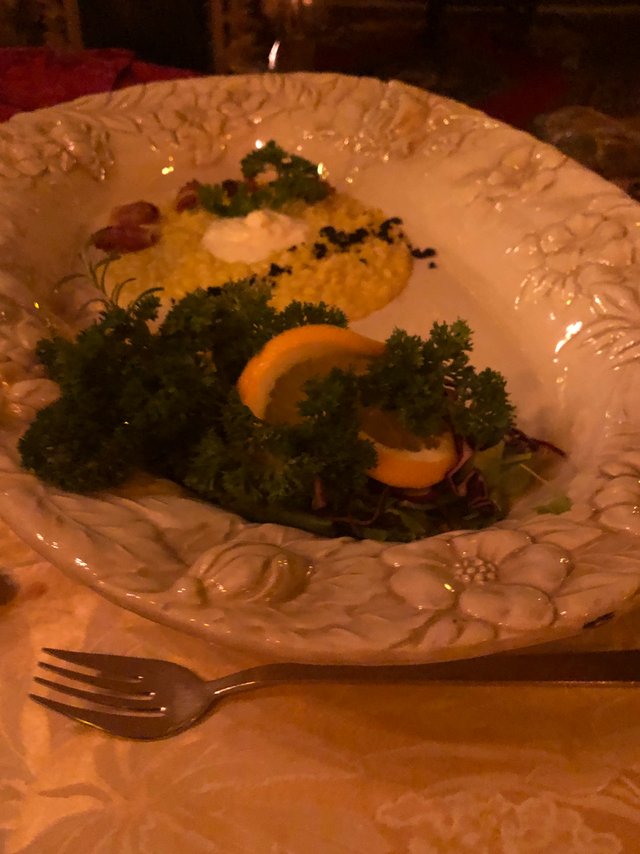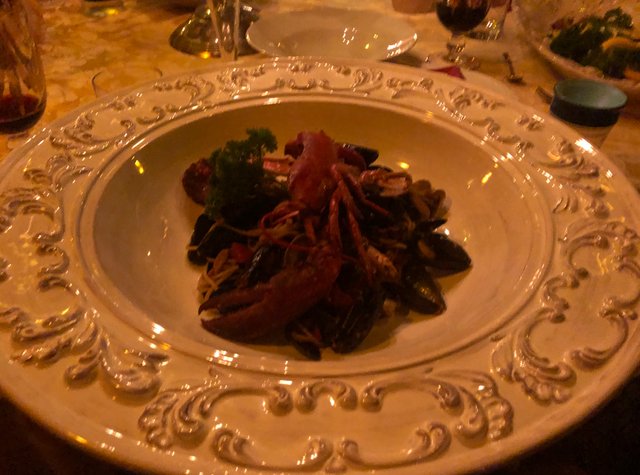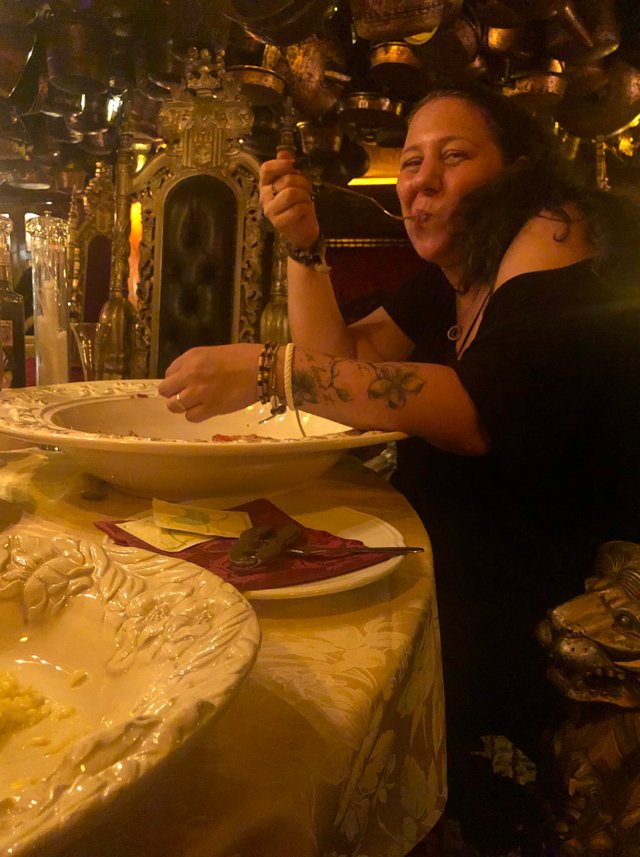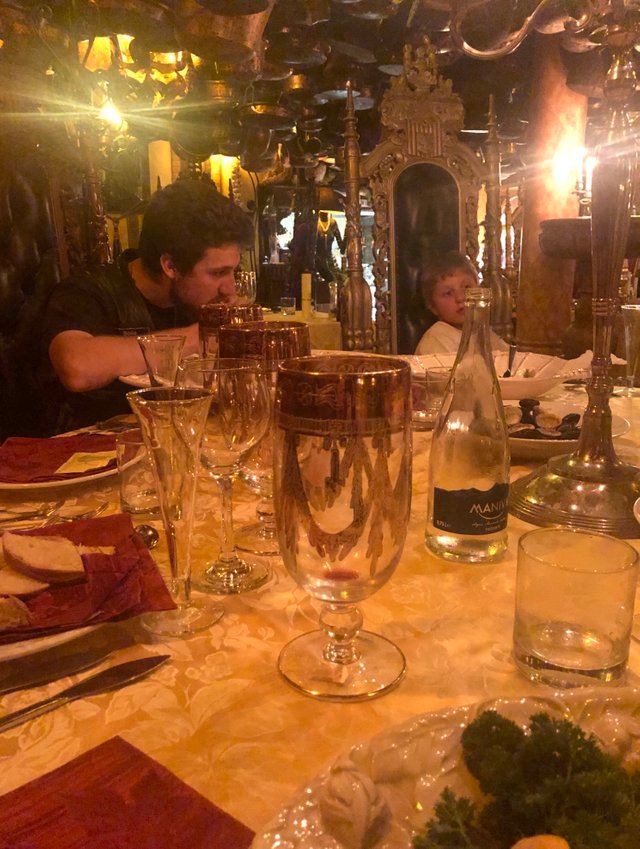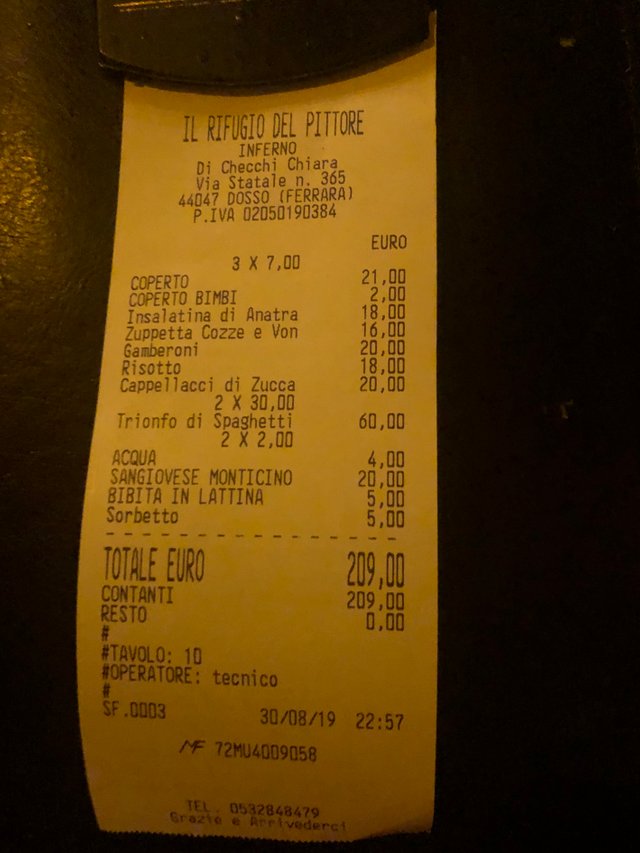 ---
Restaurant Information

Il Rifugio degli Artisti



Via Statale, 365, 44040 Dosso FE, Italy
---
Il Rifugio degli Artisti - Mega Geheimtip ......
This post participated in the Tasteem contest Your weekly choice