Weekly contest: The best feedback for Tasteemvn's improvement - 15 STEEM give away!
We need more feedbacks from Vietnamese Tasteemers in order to improve vn.tasteem.io (Tasteemvn)
---
Tasteemvn has been around for a while and attracted a lot of users. In this hard time, Tasteem's activities have helped the Vietnamese steemian community become much more active. However, as a version of a newborn platform, Tasteemvn inevitably has a lot of the shortcomings, limitations, imperfect points. It is still far from being perfect. Therefore, Tasteemvn really needs feedbacks from users to keep improving, overcome the limitations and bring a better experience for users.
---
This contest is held with the purpose of receiving feedbacks from users, then suggest to Tasteem Team to improve vn.tasteem.io
---
You can give feedbacks about your experience with our website, the interface, the rules, the abuses, ... or anything that you feel not good while using our platform or joining in contests held by Tasteemvn. Detailed feedbacks which include resolutions will always be highly appreciated.
---
Reward
The reward for the best feedback is an upvote of approximately 15STU (after payout, it will be equivalent to 15STEEM, at the current exchange rate).
---
Rules
Contest is only for Tasteemer who has joined Tasteemvn
Resteem this post
Follow @tasteem-vn
Use 'tasteemvn-feedback' tag
Contest will finish at the end of 15th of September.
---
Hope to receive many feedbacks from you.
Thank you!
---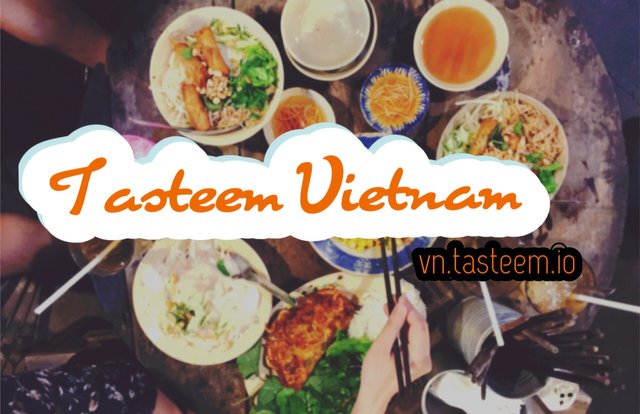 Photo: @hanggggbeeee
---
Hiện tại Tasteemvn đã ra mắt được một thời gian và thu hút đông đảo người dùng tham gia. Có thể thấy trong thời gian ảm đạm này, các hoạt động của Tasteem đã giúp cho cộng đồng người Việt trên Steemit trở nên sôi nổi hơn rất nhiều. Tuy nhiên, là một phiên bản của một nền tảng mới ra mắt, Tasteemvn không tránh khỏi những thiếu sót, hạn chế, những điểm chưa hoàn thiện. Tasteemvn rất cần những ý kiến đóng góp, những phản hồi từ người dùng để có thể cải thiện, khắc phục những hạn chế và mang đến những trải nghiệm tuyệt vời hơn cho người dùng.
---
Contest này được tổ chức với mục đích ghi nhận các phản hồi và đề xuất từ người dùng, từ đó kiến nghị với Tasteem Team để hoàn thiện Tasteemvn.
---
Các bạn có thể phản hồi về giao diện, về trải nghiệm trang web, về các nội quy, về các lạm dụng,... hoặc bất kỳ điều gì mà các bạn cảm thấy chưa tốt trong quá trình sử dụng vn.tasteem.io hay trong quá trình cạnh tranh tham gia contest mà Tasteemvn tổ chức,... Những phản hồi chi tiết đi kèm giải pháp sẽ luôn được đánh giá cao.
---
Phần thưởng
Phần thưởng dành cho feedback chi tiết và có tính xây dựng nhất là 1 upvote xấp xỉ 15STU (sau khi pay out thì sẽ tương đương 15STEEM, tính theo tỉ giá hiện tại)
---
Rules:
Chỉ dành cho Tasteemervn (những người đã từng trải nghiệm vn.tasteem.io)
Resteem bài đăng này.
Follow @tasteem-vn
Sử dụng tag 'tasteemvn-feedback'
---
Thời hạn tham gia
Từ ngày 4/9 đến hết ngày 15/9.
---
Hy vọng được nhận nhiều phản hồi từ các bạn.
Xin cảm ơn!
---
By: @hanggggbeeee - Tasteemvn Manager