Today's picks are from my Native American Tarot Deck by Magda and J. A. Gonzalez.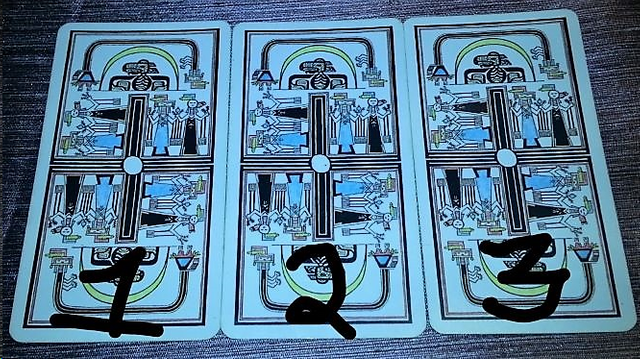 @kimmysomelove42
As usual you can pick 1, 2, 3, or any combo....
A bit of Winter to break up your picks.....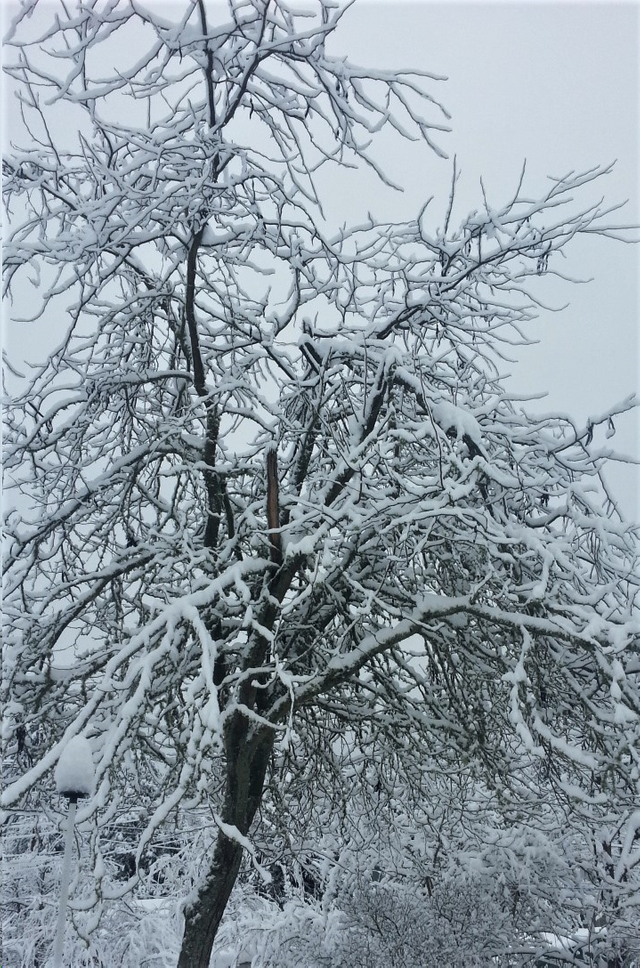 @kimmysomelove42
Card 1 Thunderbird Nine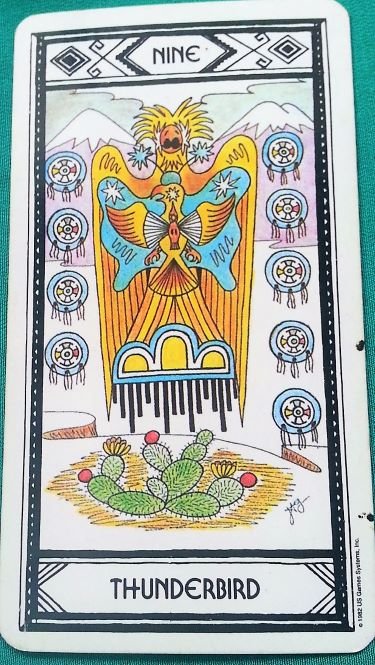 @kimmysomelove42
There is a myth that Thunderbird was once the largest hawk that had ever been on Earth. He was very powerful, but grew arrogant and neglected the ceremonies that had been given by the thunder beings. He was punished to be banned in the clouds where lightening and fire energies dwell. This card represents growth through a specific change.. Change of scenery, change of mind, change of jobs. The Nine shields may represent personal growth and abundance from these changes. This is like burning the forest so that all the little seedlings and new growth may germinate, that kind of change. Picking this card may symbolize it is time for you to find the big lightening bolt within and zap it into some new form of creative change or you just experienced this as it is in the "past" Card 1 position for today's picks .

Card 2 Matriarch of Vessels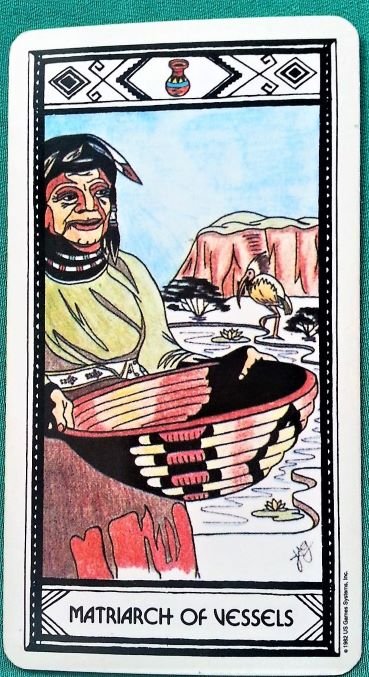 @kimmysomelove42
This lovely Matriarch has a blue heron in the background. Pictured on a wetland, holding her large hand woven basket she gathers swamp plants and fishes. She is super content with her day, going about her business with not a care in the world. As a gatherer of medicinal plants she is well respected and looked up to. She is able to go about her business without any distractions or dramas. She loves to imagine, dream and peace out. If you choose this card today, chances are you are having a pretty good go of things. Currently, you are in alignment with your awesome! You have confidence that you are in the right place at the right time, go forth and be the example.

Card 3 Medicine Wheel 10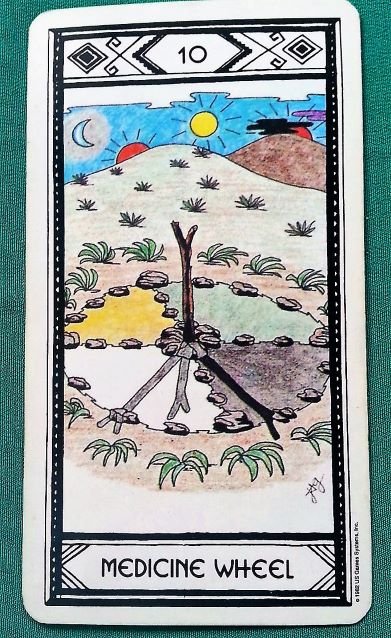 @kimmysomelove42
The Medicine Wheel or known as The Sacred Hoop represents the 4 directions and the journey of one's soul through physical and metaphorical ways. There are spirit keepers representing every direction and stones laid out in a very specific way depending on tribe. The 4 spirit keepers are White Buffalo of the North, the Eagle of the East, the Bear in the West and the Coyote/Mouse of the South. These spirit keepers represent a time of year,a time of day, a color and an attribute. The stick in the middle casts a shadow to see what time/direction it is. Known to move in a clockwise direction this is the energy of nature and cycles of life and death. Each quadrant representing a new and exciting experience. Choosing this card represents the continual change in your life and where in the Medicine journey you are. This is the ever flowing wheel of karma. Things will change, be open to your own wheel of karma. Realize that you have the power to change your placement on that wheel.

All 3 cards today have the change or not to change theme... oh to the spiral of life...
Thanks for stopping by, wishing you all a wonderful week...
Lend your voice to this amazing inspiring group of humans!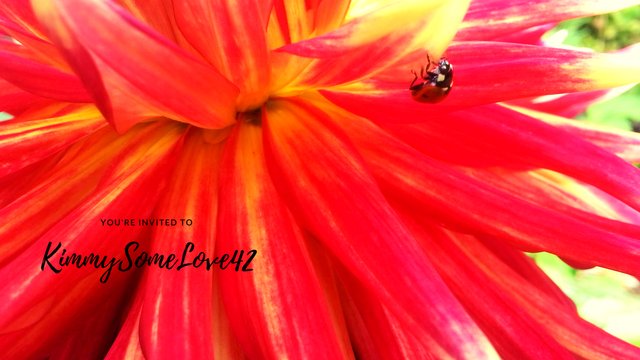 New Amazing Cross Post App , my referral link
https://www.share2steem.com/?ref=kimmysomelove42
https://www.instagram.com/kimmysomelove42/
Want more followers? these two sites have helped me find peeps and build bigger following
https://old.steemfollower.com/?r=16189
https://steemengine.net/join?r=3935
Or better yet, get paid to search the web, this site is fast and amazing!