Introducing the Steemit Tarot community!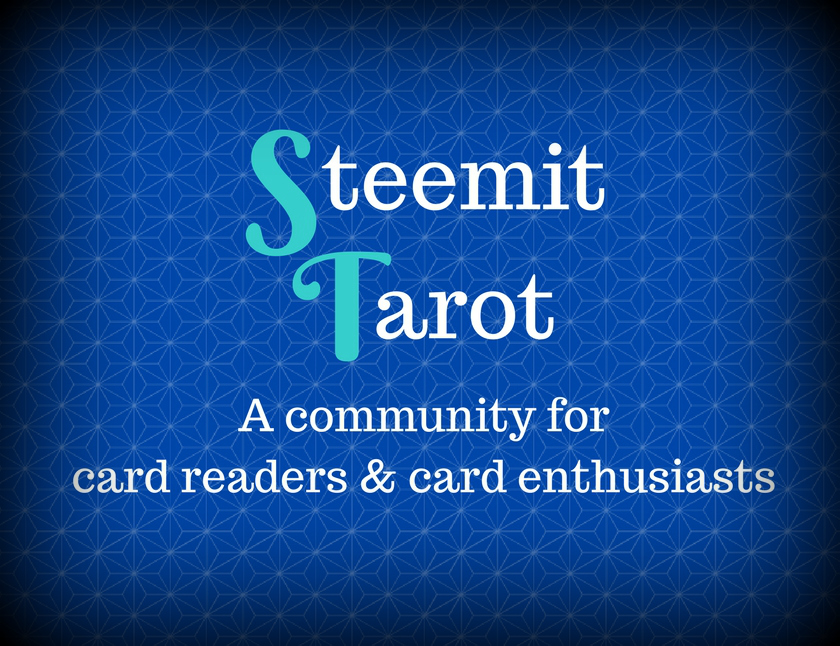 May 1st, 2018
Hello and welcome to Steemit Tarot, a place for card readers and enthusiasts alike!
It all started when people like @amariespeaks, @tarotbyfergus, @intuitivejakob, and @traciyork (to name a few) bonded over the Tarot Tuesday hash tag.
This account was then created (on January 20, 2018, to be precise) as a way to bring together all Steemians with an interest in Tarot and tarot-related awesomeness. In the beginning, an effort was made to resteem and upvote all #tarottuesday and Tarot posts in general. This curation will continue, but now it's time for a few guidelines -
Your post must be original. If you include card interpretations from other sources (websites, books, etc), not only must you source them, you must also offer your own insight and comments. Readings that are simple cut & paste will not be curated.
If your images are not your own, it must be clearly stated (and obviously, they can't be under copyright)
No bait-and-switch tactics (for example, "Here's your free reading - the stars are in your favor, however it's important that.... to read more, send your SBD to..."
Please keep in mind, if you plagiarize your content in any way, not only will there be NO upvote or resteem, you will also most certainly get a visit from Steem Cleaners and/or their cuddly kitty. Also, as there is no bot attached to this account, there are bound to be mistakes. Your patience and understanding is appreciated. 😊
A few other tidbits -
Every Tuesday, check out the #tarottuesday feed, or pop on over here to @steemittarot, for an amazing variety of readings, deck & card information, and other cartomancy coolness.
Throughout the week, whenever a Tarot related post is discovered, it will be either upvoted, resteemed, or both.
If you're a card reader (not just RWS decks) and you want to join in, use #tarottuesday as one of your five tags, so @steemittarot can find you.
Feel free to join us over in Steemit Tarot Discord channel!
Upcoming plans include all kinds of divination divineness, which includes bumping up the VP of this account at some point in the near future, so that the upvotes aren't mere fairy dust. In the meantime, please enjoy connecting with other card readers/fanciers!
P.S. Steemit Witchery is now a thing! Keep an eye open for an introductory post from @steemitwitchery in the near-ish future!