Important Announcement - The Talent Boulevard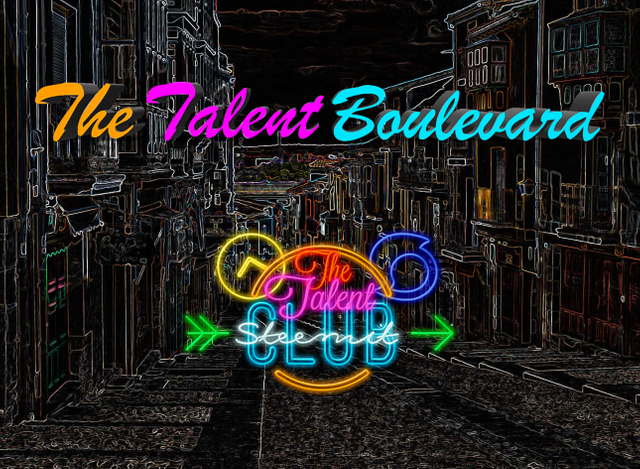 Greetings from the clubhouse on the blockchain.
   First of all, we want to thank the Steemit community for the good reception we believe our TLNT token is having. We have sold more than 2500 STEEM in just a few days and that fills us with pride and satisfaction, seeing that the product we offer interests the public.
   However, we are making this publication because we want to issue a statement, urgently, regarding the use that is being given to our token and our tag.
   During this week we have been watching the content of some of our investors, as well as the publications in which they put our tag, and we have realized that many of the articles are copy/paste of current news, YouTube videos of another people, links to other social networks and even plagiarized articles.
   For us this is unacceptable and, just as we feel joy for the good reception of the token, we feel sadness for the use that is being given to it.
   Both the TLNT token and the #talentclub tag were created to reward and tag quality content from talented users.
   We, as a club, are in themselves a selection of the most prominent Hispanic authors (although we have people from all over the world) who have a series of rules to access and publish: trajectory, quality, trust, contribution to the club and not having plagiarized ever.
   As you will understand, therefore, we launched The Talent Boulevard and our TLNT token so that other communities could remunerate, otherwise alternative to STEEM, the talent and quality content of its members.
   In this regard, we are helping talented users who do not belong to any community, with the vote of our @gottalent account, with one million stake.
   But in the same way that we do that in good faith, we warn that we also have an account called @nottalented, whose goal is to downvote to all those accounts that misuse our token and our tag.
   We do not want to have to use this account, since we believe in free will and the right of everyone on the platform to obtain remuneration, which is why we ask, both the communities involved and the independent users, a bit of responsibility.
   Responsibility to make good use of our product and that our alternative platform really becomes a place where the most prominent members of the Steemit community meet and the talent shine in each article reflected in the trending.
---
   Remember that to access all the updated information of our project we recommend you to visit our website.
---