HOUSING PROBLEM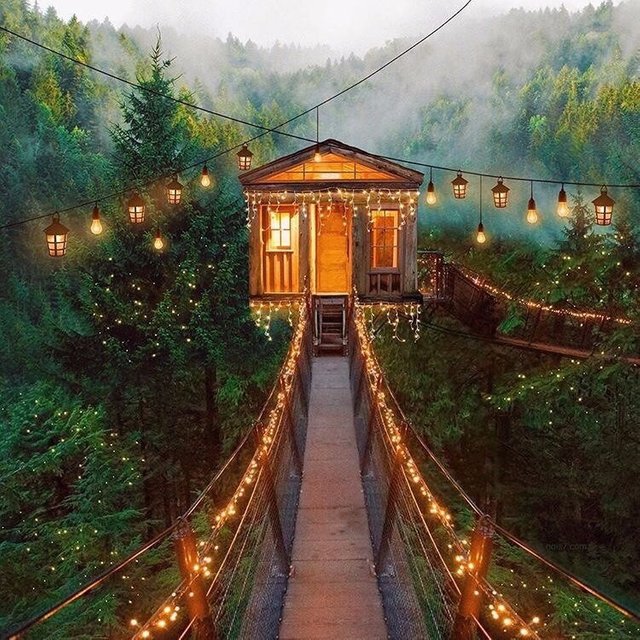 The past is always with us, but we are masters of emotions.
HOUSING PROBLEM
Soon 10 years, as He is gone. I still remember the warmth of his hands, the sound of his footsteps, the timbre of his voice. his laugh... Here's the Wallpaper – it touched his palm. Here is the carpet – it was gone before his feet. Here is a sofa-here he liked to sit in front of the TV. When he touched my hands, my soul was sweetly frozen.
You think if I'm an Apartment, I don't have a soul? As it is not so. Everything has a soul. Just people often do not believe in the soul. Even in its. What is there about other people think!
I'm Flat. And I see! – love him. He cared about me. Let not as it would be desirable. Let not always. But what he did for me still lives in my memory.
My bathroom remembers his body-Oh, how beautiful it was! My kitchen was ready to work around the clock, without a break for lunch, only to please him with something tasty. My eyes-the Windows were always wide open so he could see this beautiful world.
If I could, I would never let him go, anywhere, to anyone.…
I like to remember him. Over the years, memories are erased, but I cherish them, touch and cherish. Everything between us was wonderful. We were family.
When people decide to link their lives, then they "sign" with each other. When people decide to connect their lives with the Apartment, they"register" in it. Similar words, right? I mean, we're almost married... at least I like to think so.
But there is no-need to look truth in eyes. I wasn't his wife after all. Wife his was She – the kind, that lives in me until now. No, I have nothing against her, she takes care of me too, and she's good. But I can't help it – I liked him better. Well, it's not perfect, well, let that often went, well and let! He's still the best for me. loving owner.
They haven't been together for 10 years. She stayed and He left. Leave us. She somehow managed to survive, to console herself, to find herself. I'm not. I still remember.
Why do you think he's still not checking out? Because I'm not letting him go. Me, Flat. I still come to him in my dreams. In the morning he does not remember dreams, but there, deep down, he knows: I was with him, and he was in me, and our souls talked.
I know he's not coming back. I know I'm not letting him interfere with Her life. Well, let them! I'm jealous. What do you think, the apartments can not be jealous? And how! We can even survive a man if we don't like him. We have a lot of ways to do this: make "sing" taps, crumble plumbing, squeak floors. Or draughts suit. Or cracks on the walls let. But it is still possible barabashka agree – then great! With barabaschi to live on a volcano, no one can not stand long.
But free barabashka – specialists are rare, they record in the years ahead. And holidays they a lot of are satisfied to just not in order to fool around. They love this thing, they call it "training".
Once upon a time in every house lived a house. That was good. The house the family tenaciously held in his hairy paws, led by stealth, will not give! Then divorces were rare, and the heat in the house was felt. And we, the Brownies, more Brownies dream... Die in the city. They're what to eat – by faith Yes, respect, Yes, milk and bread. Before people knew how to honor Brownie, how to lure. The food he always left, the reverence showed. And now they from the city almost no one believes, but how can you exist if you don't believe in you? There goes an ancient family House... And along with them – and warm hearths.
Yes, would be a House – all would not be so developed. But we didn't have one. Now was not the Owner.
Of course, She would have found a new Host – if I hadn't interfered. And I'm in the way, I love the old. And I still hope that one day he'll come back, and take the handle again, pull the door, and I'll feel the warmth of his hands, and everything in me will stir so that the cornice of the string will ring that the Wallpaper will crack…
It would be better if She changed me... Went somewhere, in the equivalent, or even better. Strangers would enter, everything in me would change. Other habits, other energies ... I'd have to get used to it, adjust. No time for memories. I'd feel better then, and so would she.
But she's not leaving, and I still remember him. Probably, it is ridiculous: Any there usual Apartment - and so to fall in love with the Owner. But I still want to – laugh, only Apartments, too, know how to love. Tenderly, faithfully, passionately, sacrificially, in General, other people never dreamed of.
And they have the love is over... Fools, they couldn't keep her? However, who cares about my opinion... I'm just a regular city Apartment. Before people built a House and lived in it all my life, but not one: the generation changed, and the House stood. On century built, for centuries and lived. And now people are changing Apartments like gloves, they do not have time to get used to the Apartment, what kind of connection of Generations to talk here... So, transshipment base.
In General, he dumped with our "transshipment base", and now I have one thing-sweet memories ... Thank God, I still remember!
You know what I'm most afraid of? I'm afraid she'll start a Repair. She'll strip the Wallpaper, and change the doorknobs, and whitewash the ceiling, and put the furniture in a new way, and put a new carpet on the floor... she'll update everything, and with everything old, my memories will go away. It always happens when it comes to Repairs. Repair is such a cure for memories. Sometimes you have to do Repairs several times. This is the case if there are a lot of memories, and they are too emotional. God, then I'll forget! The warmth Of his hands, the sound of his footsteps ... No, if only someone did not tell her about the Repair…
And there's everyday magic, but it is generally a terrible thing. For example, a person sits in the middle of the room and begins to mentally "write" another from the apartment. And be sure to "register" somewhere to another place, only to use for him. Well, with better living conditions. You know how that works?  Cleaner than the hadron Collider. A man flies away like a black hole, and with great joy. Because he was in a new place much better than it was before.
Or here will write It on plain paper an Order it is for new housing, and to them the forms of issue-residence, and hang my own window, the text on the street... I can't run, it's part of my duties. My window, by the way, is also a Window into the World. And the World these things quickly reads and executes the stroke. Well, in case it's all good intentions, no malice.
But how would she know about household magic? Who can tell? So I hope I won't let him go for a long, long time. And suddenly one day he will come back? And say, "I'll live here, I have every right"?
But I know that she also has this "full right".  And if She asks me the right way – I can't say no. I'm gonna have to let Him go, no matter how painful it is for me, the Apartment. If he asks. If it helps me forget him. She just hasn't tried…