Last year I switched from Google to DuckDuckGo as my primary search engine. I made that move because I value privacy and I feel that While DuckDuckGo is a business they value privacy much more than the search monopoly. There is also the issue of censorship and confirmation bias - there is a lot at stake.
Today I learned about Ecosia from @raycoms
I was delighted to see this search business that cares not only about privacy but also the environment! In fact Ecosia is planting trees with the profit that they are making. They are putting 80% of their profit toward planting trees. At the current rate they are planting one tree for about every 45 searches.
CO2 Negative
Ecosia is running on renewable energy making them carbon neutral. After considering the trees that they are planting their business is carbon negative.
I am equally delighted to learn about this company setting a precedent for taking extra effort to help make our planet a better place. It reminds me how happy I was when I learned that @irenethemachine is planting twenty trees for every item purchased in her store Viggi Handmade.
By using Ecosia as my primary search engine today I've already helped plant 11 trees made 11 searches towards planting a tree. Their browser plugin made it easy to switch my primary search engine to Ecosia.
I will still use DuckDuckGo and Google, if there is something I can't find with Ecosia (which runs on Bing technology). But with Ecosia as my primary search engine I can support a company that is making a difference in our world by planting trees. And I am also comfortable knowing my privacy is valued by this company.
We need more companies setting a good example in terms of being responsible, mature, giving back - rather than simply being greedy!
Have you used Ecosia? What do you think?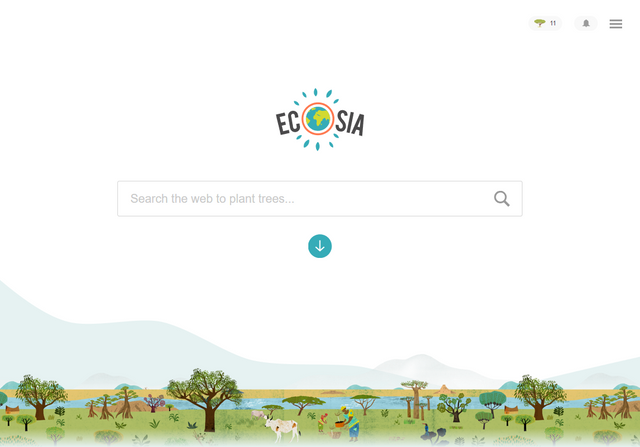 ---

Website | @homesteaderscoop | Discord Community

#naturalmedicine | Introducing @naturalmedicine | Discord Community

#tribesteemup | @tribesteemup | The 8 Pillars of TribeSteemUp