I've been busy lately working on the opening of my gallery in Berlin, so it's been difficult to post on Steemit. Here's one of my latest painting, the "Neuropodian".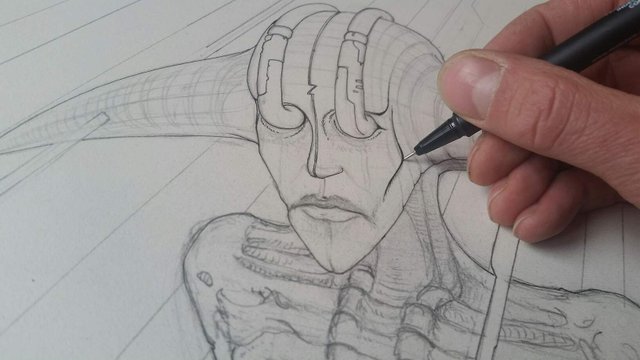 Pencil and ink.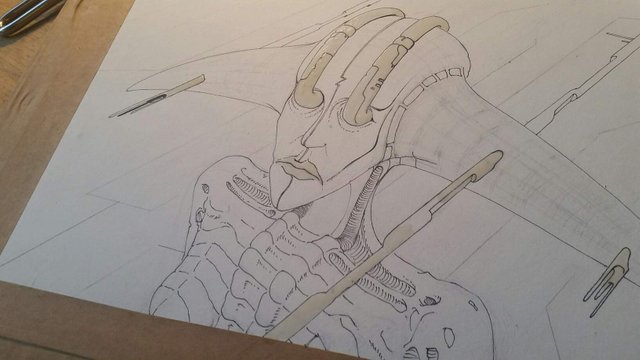 Masking fluid.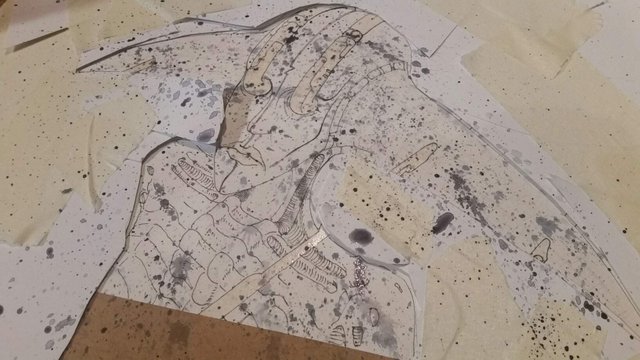 Rough paper masking.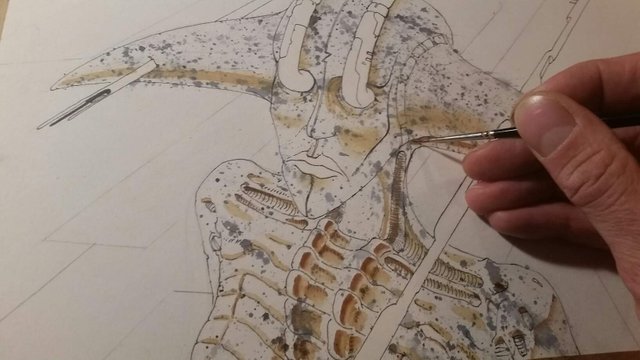 First colors.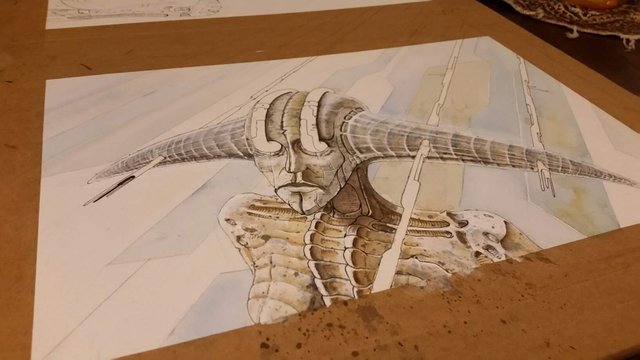 Painting.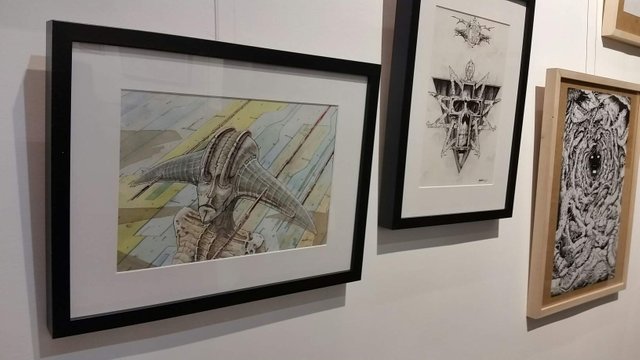 Now hanging in my own gallery "Disconnect" in Berlin among other works from me and from other artists in a current collective show.
Posted using Partiko Android