good morning steemit friends all day, today I want to share with my friends all about acrobat aceh dimainkam by aceh magician who is usually called by call teungku aceh.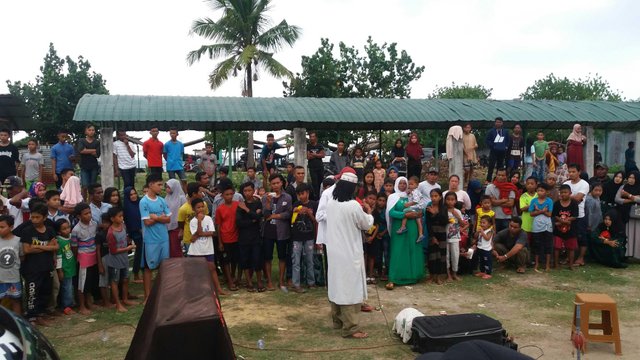 In the World of Magicians his name is called by Teungku Aceh. His daily activities are selling herbal medicines. while selling drugs he also entertained the audience with his magic attraction by inserting the young man into the black netting with a magic netting.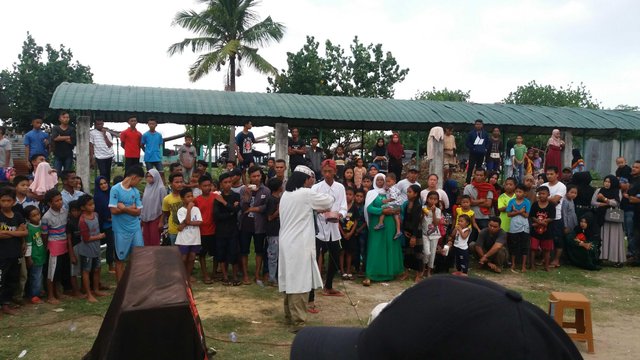 After a young man is inserted into a magic bed netting then a magician will play his sulaonya attraction by cutting the youth's neck.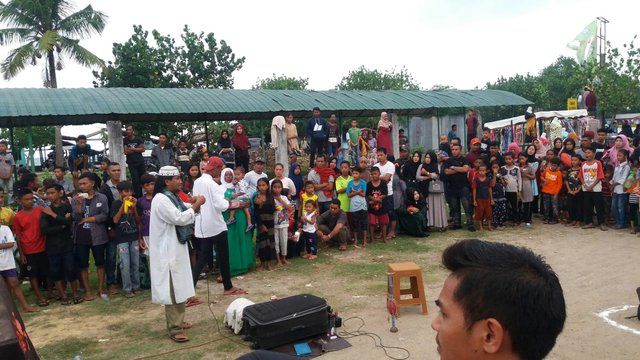 hundreds of spectators saw the attractions played by the teungku aceh magician and the audience was very entertained with the attractions of teungku aceh. And after seeing the attraction the crowds crowded buy herbal medicine teungku aceh with various kinds of efficacy and usefulness.
This is my only post today may be useful for all steemians. do not forget to comment for the next post could be better and better quality.
THANKS FOR VISIT MY BLOG @KAJAYA.