Announcing Super 8 Ball Club V_2.0.1 - Bugs and Exploit Fixes (Update the app now!)
Dear STEEM community,
I hope you all are doing fine. The response after our major update is overwhelming as we've noticed huge increase in the activity of existing members and also got some new members. More than anything else, you all can read the transparent in-game details by yourself and verify if the user is playing fairly or fraudulently. Of course we're human and it's possible for us to miss some of them, but the whole point behind Transparency Report is to enable everyone of you to help us filtering the fraudsters.
The major update (i.e Super 8 Ball Club V2) introduced some new features including Fortune Wheel. We found several bugs in some of the parts of those features and it was necessary to fix them.
Announcing Super 8 Ball Club Version_2.0.1: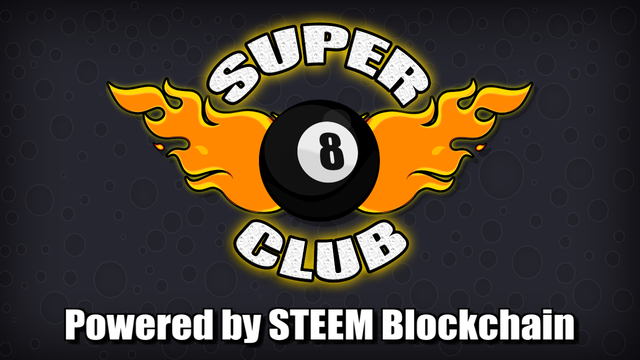 Some members reported that Spin Wheel is not enabling by itself and after a load of testing, I found the possible exploit which existed in the Fortune Wheel. It made me hurry to fix all the bugs and exploits and give a better version to all of you.
This patch (app update) have the following bugs fixed:
Fortune wheel (Exploit) - fixed
Tournament frame canvas issue - fixed
Free coins bug - fixed
Leaderboard reset time included for info
Information regarding the old version:
The old version will show a message to all players that new version is available. Please don't try to use any fraudulent method to get that version working once again or if you're caught doing it, we have the rights to ban you for life immediately. You've been warned!
Update the app from Google Play Store:
If you're seeing "New version is available" message, please go to Google Play Store and update your application to the new version 2.0.1.
Want to see your fellow steemians in action? Come join the club today. Download Super8BallClub from Play Store. Win the matches to earn STEEM/SP and lose nothing when otherwise. Powered by STEEM Blockchain. For more information, please read our announcement.