I was reading @hitmeasap's article when I came across this Sterling Archer MEME: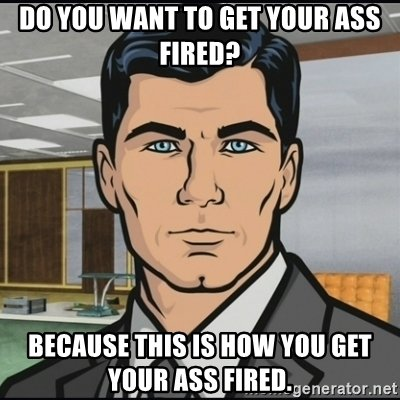 It's not so difficult to get your ass fired these days.
In fact it is so burning hot outside I think any common idiot can get their ass fired. I know that unemployment rates are down but those are only numbers. The fact of the matter is people are under employed and this summer may actually have a hard time keeping the job they are already in.
Everyday I've been going to work in this hot summer just watching the clock and I've come to realize it is so easy to get your ass fired. The easiest way may be to eat a can of beans and use a lighter to catch the released methane fart bombs. If this doesn't work, there are some other known ways to get your ass fired. This gif gives us one suggestion: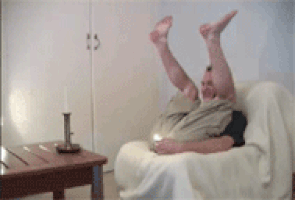 Back in the days...
...we would never dare even think of complaining about the heat. If we did...
Even if we had a headache or if we were fainting of heat stroke the conversation went like this.
Me: "Dad, I can't stand the heat anymore. I'm dizzy and have a headache."


Dad: "Fine, you want an ass burn?"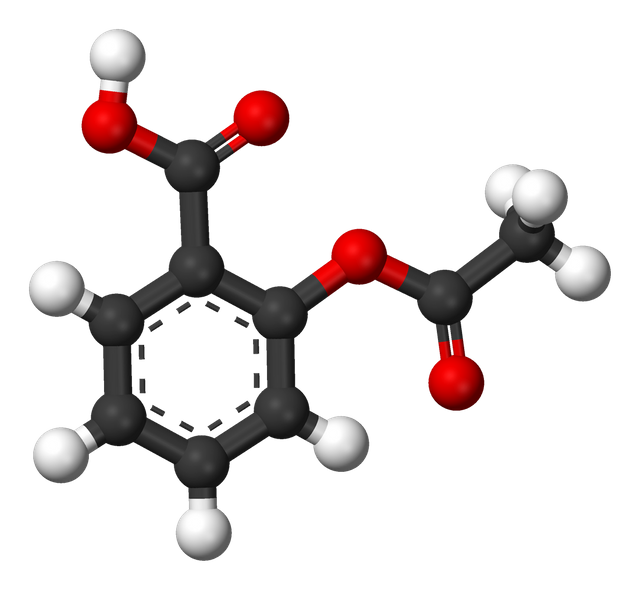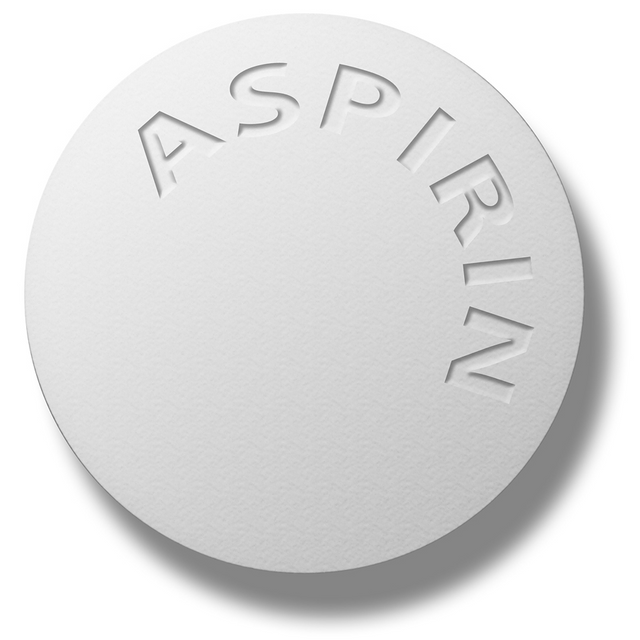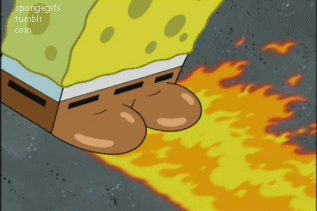 When I got ready to go to work this morning...
...my boy was still sleeping. I kissed him and said, "Get ready for school now."
I came back from work and my kid was still laying there.
I said, "Didn't you go to school?"
He said, "Yesterday our teacher taught us to be careful in case of a fire and always touch the door to feel if it is hot before opening it. She said if the door is too hot to touch we should not open it. I touched the door this morning and it was burning so I went back to sleep."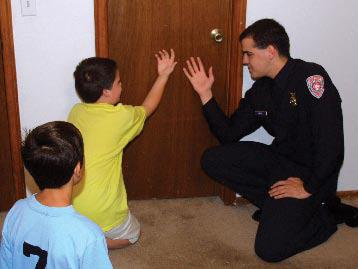 Checking the door for heat SOURCE
I say, "It's hot out here!"
You say, "How hot is it?"
"It's hot our here!"
"How hot is it?"
"It's so hot that all my plants in the window died when I turned off the a/c."
"That's nothing! It's so hot in my place that when I turn off the a/c even the cockroaches die from heat exhaustion."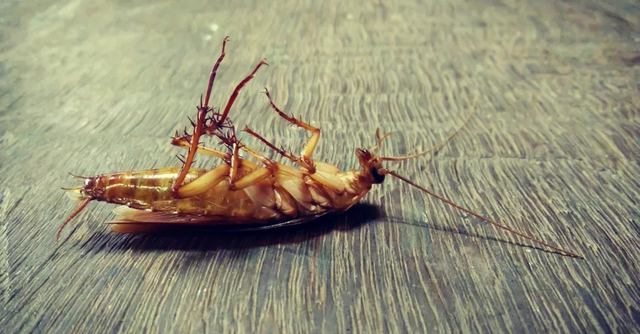 "How hot is it?"
"It's so hot that the frog could never get to the other side of the street. He was dried up half-way."
"Well... he got farther than your jokes."
"How hot is it?"
"It is so hot that my wife lays down naked right next to me but I don't move a muscle except to turn the ac down one notch cooler.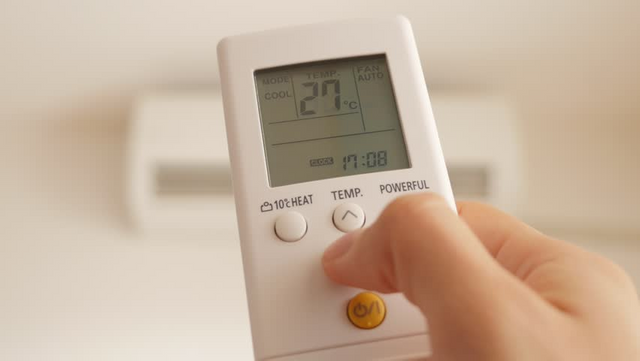 That's not so hot.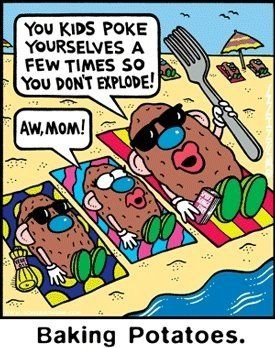 Baked Potato Source
I nominate @moderndayhippie and @oddbot to try a post in comedyopenmic. Enjoy your summer!!
Love,