THE KEY TO SUCCESS – UNDERSTANDING THE RHYME AND REASON OF MAKING POSTS PAY ON STEEMIT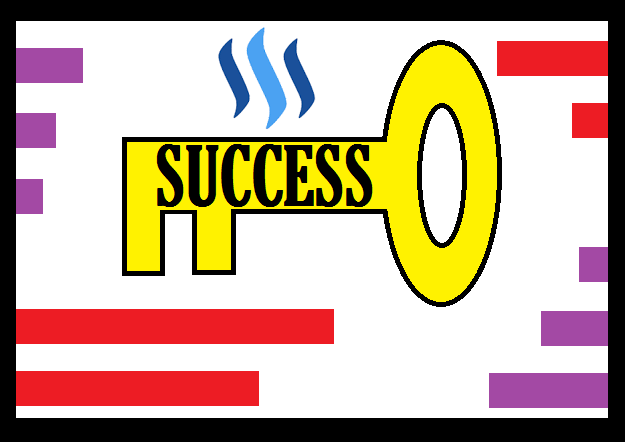 With over 9000 earned steem power, 800 followers, and a reputation of 69, @papa-pepper has been "succeeding" on steemit, and for that I am very thankful to all of you.
In three easy to comprehend sections, I would like to share the BASICS, RHYME, and REASON on how to make your posts pay on steemit.
I'll try to keep this one short(er) and simple for you.
BASICS
Quality, Originality, and Interaction are the keys to building up a following and setting yourself up for long-term success on steemit. When you show up, most likely you're nobody. It'll take work to get noticed and stay noticed, but these simple tips should help.
QUALITY – Do your best to put out the highest quality work that you can do. From the best grammar and sentence structure that you are capable of to quality images, make your posts look professional.
IMPROVEMENT – Learn new skills and improve your writing, styling, and appeal. Much of what you see @papa-pepper doing in his posts is because of new skills that I have learned in the past months.
ORIGINALITY – Be original and be yourself. Create your own content and don't steal from others.
CONSISTENCY – Post as often as you can without compromising the quality of your posts. You'll get penalized in payouts if you post more than four times a day, but try to post on a consistent basis. Personally, I usually limit myself to once per day, but I still strive for daily posts so that there is always something for my followers and others to check out.
VOTING – Check out the posts that others are making, and upvote the ones that you enjoy.
COMMENTING – Votes can quickly become buried on posts that do well, so leave comments when you want to as well. A good comment can get noticed by more users than just the author, and may stir up some more attention for you. Also, comments encourage interaction, and interaction is necessary for building relationships and community.
RESPOND – When someone replies to you, respond to them. It's polite and also helps users "get to know one other."
IMAGES – Like any good book, your post should have some pictures. I take and make my own images, but there are also many places online to get images to use. Use ones that make sense and apply to your text.


---
RHYME
Using rhyme, I will attempt to share some of what I have learned about what you can do to guarantee that your post will get a good payout.
---
When you post on steemit,
Make sure you take your time,
Proofreading and editing,
And using words that work well together.
Many other users,
All tryin to get seen,
So do your very best,
If you know what I am talking about.
With every comment,
And with every post,
You have the opportunity,
To make something from it.
Do not get discouraged,
Yes, please persevere,
Hopefully my rhymes helped,
To make things more understandable for you.

---
REASON
In this final educational section I will be using reason to explain how to be absolutely sure that your posts on steemit will payout.
---
When you submit your post, it like eating nachos in a field of mature dandelion plants. Perhaps a few of the floating seeds may even get in your cheese dip. Squirrels may fight one another over acorns, so the ants might show up at a picnic. The crunching of fall leaves on the forest floor when you walk on the make a lot more noise than swimming underwater. A taco has no tadpoles but my pockets are still full. I can't smell my computer.
CONCLUSION
Honestly, other than the basics, those are the best examples of the rhyme and reason of steemit when it comes to how you can be sure to make your posts pay.
---
---
FOLLOW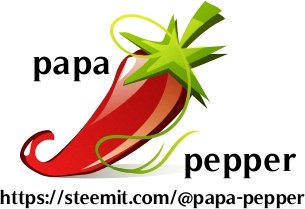 ---
Awesome Handcrafted @papa-pepper logo kindly donated by @vlad - Thank you!!
---
(click link above for more info on Operation Translation)