I left La Salle on Tuesday, August 21st, in the afternoon and drove to Binic, where my grandfather Henri have built a house around 1930.
The house is still in the family; it is owned nowadays by my first cousin Carole and her husband Didier.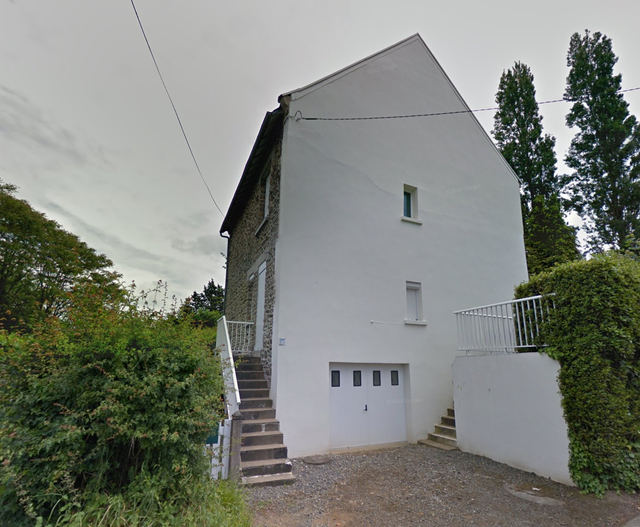 27 Rue François Le Saulnier de Saint-Jouan, Binic-Etables, Côtes d'Armor
source: Google Maps Street View

When I was young, the names of the street, of the town and of the department were different. The address was: 27 rue de la Coudraie, Binic, Côtes du Nord.
En 2016, Binic had been merged with the nearby town Étables-sur-Mer.
---
On this picture, you can see the port and the town of Binic, with its two main beaches: the "Avant-Port" on the right and the "Banche" on the left of the port.
The marina with a capacity of 500 sailing boats did not exist in my youth.

source
I went to visit the two beaches. First the beach of "La Banche", where we were spending most of our time during our vacations. This was the beach for families.
The tide was low when I visited in the afternoon.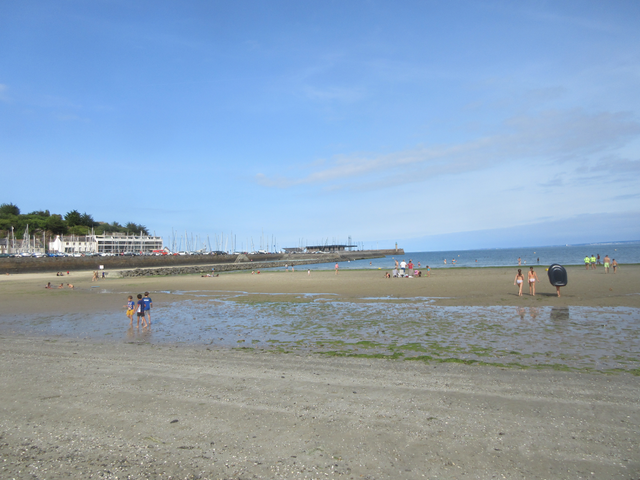 Another view of the "Banche".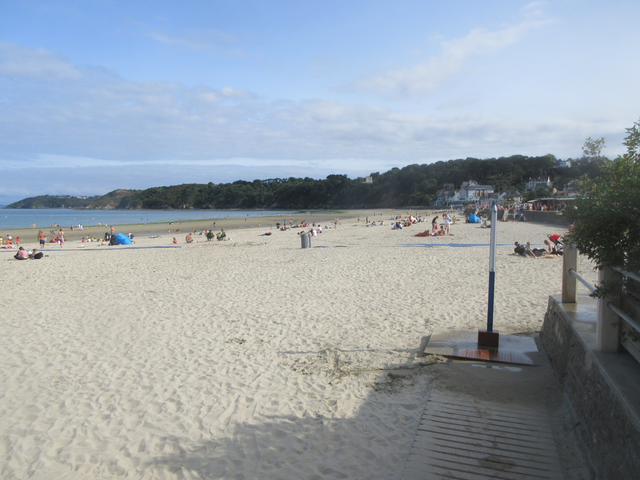 The other beach, the "Avant-Port" (before the port) is smaller and there were more excitation there than on the "Banche".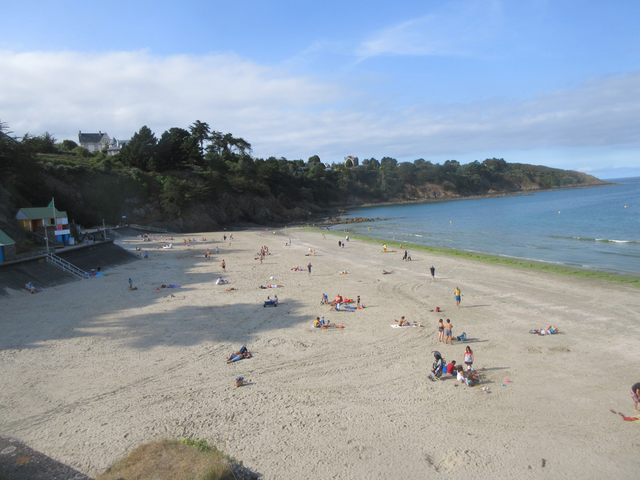 Another view of the "Avant-Port", with the dike and the lighthouse.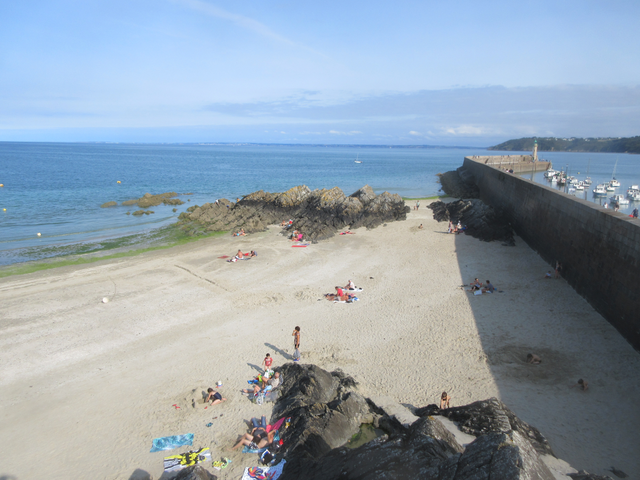 I spent two nights in the house that my grandfather built and that Carole and Didier renovated. I was very happy to see the house again. The last time I was there was in 2005.
On this picture, we see Carole and Didier in front of the living-room. The small annex on the right, that my grandfather also built, is called the "blockhaus".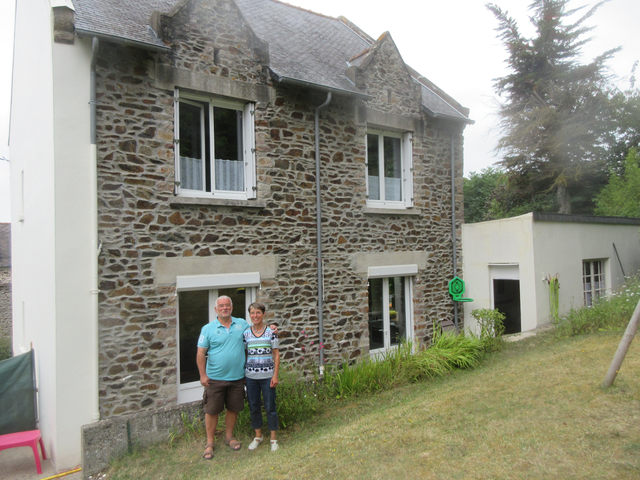 ---
In Binic, I met physically for the first time Vincent Le Roy (@vincentleroy), one of the French Steemians that I translate into English.
He invited me in his house and even cooked a vegan lunch. I was very happy to meet him and to spend many hours talking together.
If I have time, I may go back to see Vincent and if possible to sail in his sailboat Plouf.