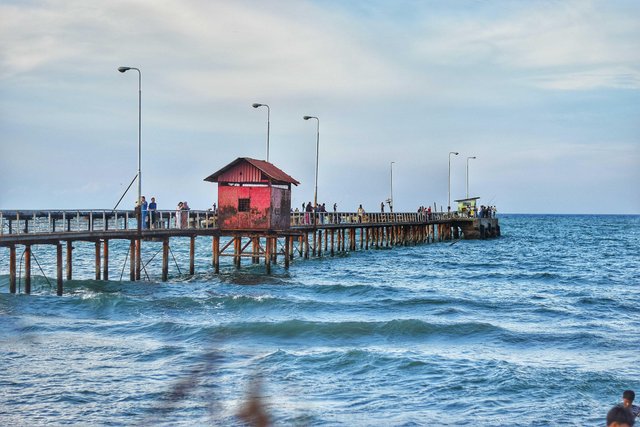 One afternoon, my family and I visited a port belonging to an oil company. The small port is located in Lhokseumawe. There is a small dock there. I do not know how long the little dock was built.
Lots of people there. Mostly they chosen to fish here. But there are also people who just enjoy the atmosphere of the afternoon here. Maybe wait for sunset.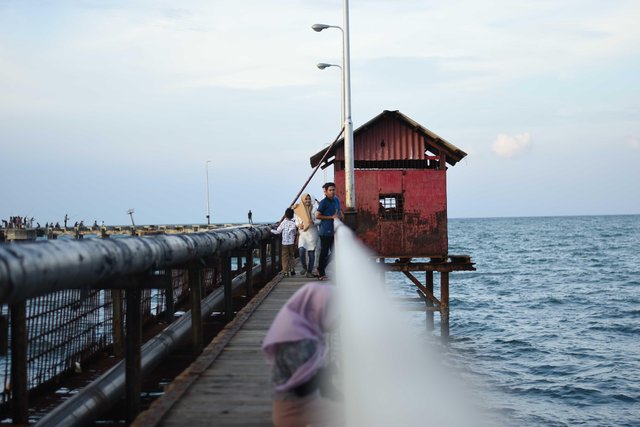 My son was happily running over this little pier. He kept running even though we forbade him. We are worried he will fall.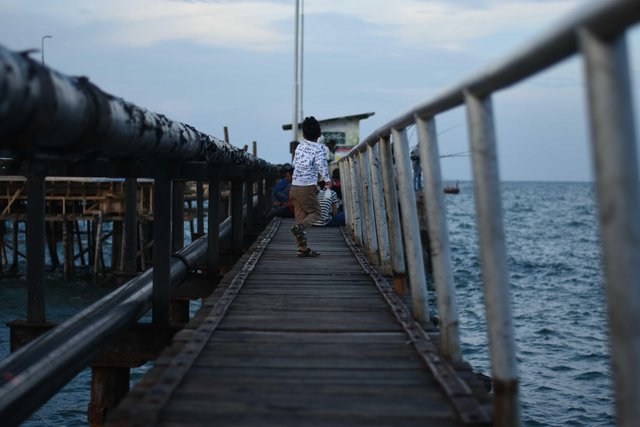 The sailors or the fishers were happy to be here. They said, there were so many fish here.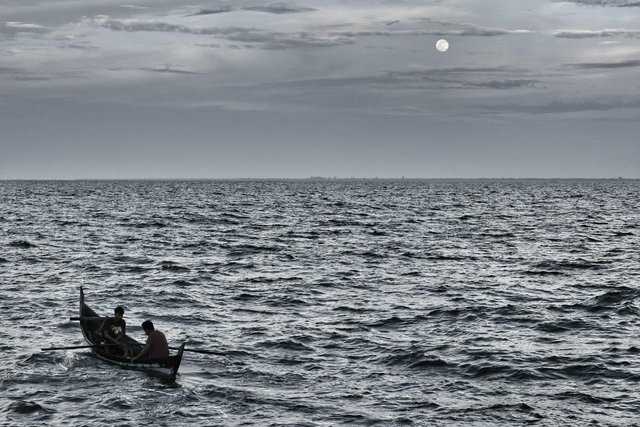 When the waves were good, the children also bathe in the sea. They took advantage of shrunken beaches to bathe or learn to swim.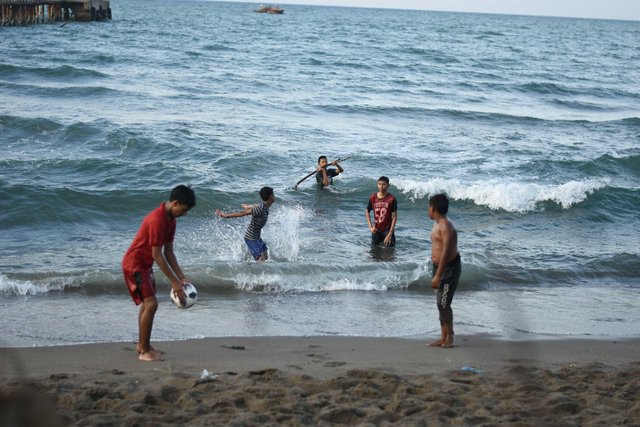 We enjoyed the sunset. We enjoyed the scenery and the cool sea.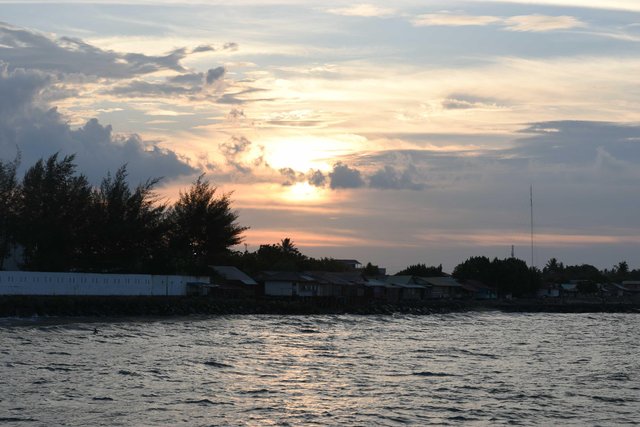 Thank you for visiting my blog.