Metaphysical Experience Series (Beyond coincidences): #2 The Reincarnation.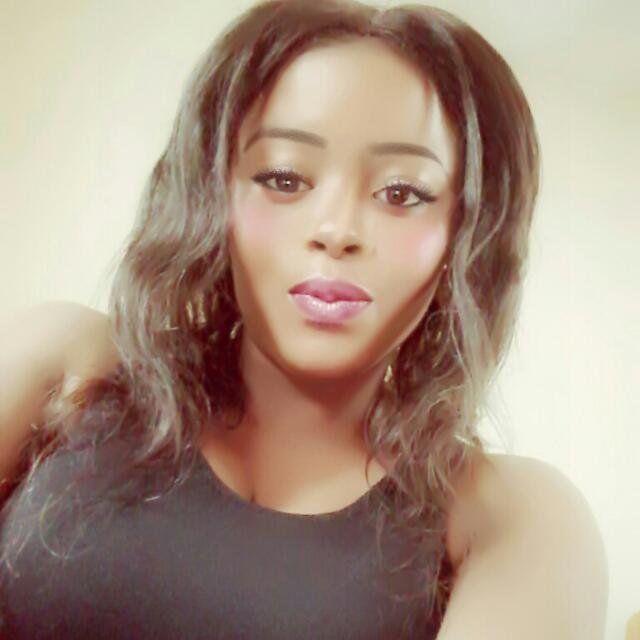 This is the 2nd story of my fictional series recounting some ordeals that people have experienced at one point in their lives. This is an #original-content writing by @praizychris. Are these experiences mere coincidences or have more to them that meets the eyes? Enjoy these brand new series and feel free to share yours in the comment section.
______________________________
"Are you sure you can carry the bucket of water?" asked Philip. Goodnews rolled her eyes and sighed, she was happy that her husband was 'extremely' concerned about her health ever since he got to know that she was heavy. She was just 15weeks gone and Philip was behaving like she was carrying a big piece of egg in her womb instead of a human being. He won't let her do anything even to do the laundry was a problem because he had already made a list of "dos and don'ts" at the office for her the day after she had disclosed the news to him, obviously he had spent the whole day thinking about the baby and he probably had daydreamt of the unborn child.
This wasn't her first child, Timileyin was in a boarding school because she had troubles in parenting and in her mother-in-law's word "you're over pampering him now. One day, he'll ask for your head and you'll have to give it to him because you trained him to believe he that he deserves to get whatever he desires". Well, she had a point. She couldn't just say no to young Timi, she literally gave him everything he requested for and even those that he didn't. Philip on the other hand was a better parent than she was and she always commended him. He was a disciplinarian. Although he loves Timi he wasn't going to let his feelings cloud his judgments when it comes to issues concerning his son irrespective of how long it took for his arrival. The couple had waited for 11 years before he was born, she had had several miscarriages and at one instance, she was 7months gone when she lost the baby. These were the very reasons why Timi must not "suffer".
It wasn't easy for Philip to convince Goodnews to allow Timi attend a boarding school. To her it was equivalent to removing her lung but it was really important, it just had to be done. They always had issues agreeing when it came to deciding what was best for the young boy and severally, they had exchanged 'hot' words in the child's presence. Whether they liked it or not they were sending mixed messages to their child who at that age would have a disoriented interpretation.
Philip kept staring at her sternly while he masticated the piece of meat in his mouth. "Just say it already. What is it again?" His wife asked, unable to stand his gaze. "Why are you so stubborn? I told you not to ever use a commercial bus home but you did". He said calmly but vehemently. She almost laughed out loud. "Is that why your face is as hard as a rock? My car broke down". "Why didn't you call me to come pick you?". "I'm sorry, okay?" she apologized as she got up from her chair and walked to where he sat, kissing him on his cheek. He smiled like a child who had just received a packet of chocolate from his mum. It was like this most days and at other days…
"Its 11:25pm darling, there's nowhere we can get ijebu-garri at this time" he answered sleepily. Ijebu garri is cassava flakes and is as famous as the Yoruba people who make them. There must be something special about its taste especially when sugar is added to it. "Okay, please increase the fan. It's hot in here" Goodnews said. Philip granted her request in less than a minute and soon was dozing off when he was awoken by his wife. "Sweetheart I'm feeling cold please put off the fan". Again he was out of bed, his face red with anger; it really was getting hot in here. "honie, please can you make a cup of coffee?" another request came. "Okay, give me a minute" he replied and just as he made to open the door of the bedroom."Honie, sorry. Just make tea instead. Don't add sugar oh and please fry small plantain and two eggs" Goodnews said. Her husband was dumbfounded but managed to say "Next time, I'll carry the baby".
She was almost due for delivery, according to her doctor she was would carry her child before the end of the week. Mama had since moved in to help in the house as well as take care of her. Mama was a staunch Christian and every night she would summon them to the living room where they would cast and bind every demon or spirit against the safe birth of her second grandchild. Philip was always falling asleep before the end of each prayer session leaving his mother pissed. Goodnews pitied her husband, thank God Timi wasn't at home to add to his troubles. Mama had a birthmark on her left arm the shape of a heart and she was fond of saying "I'll leave this world and come back again whether you like it or not". Nobody clearly understood what she meant; it was just a bunch of speculative interpretations.
"Maami Maami, come oh" she called her mother-in-law as the labor pains grew severe. 'Maami' was what she called her, it simply means 'my mother'. The old woman came running down the stairs and slipped, she was only halfway down the stairs when this happened. When she landed on the floor, she was unconscious. It was as though the labor pains were put on hold incredibly. She stood up and practically ran to the door calling the Yusuf (the gateman) for help. Thank God Yusuf hadn't gone to play Naijabet as usual. He came and they managed to get mama into the backseat of her car and soon they were on their way to the hospital. Goodnews called her husband and informed him of what had happened. En route the hospital, the contractions started and her water broke.
When they arrived the hospital, Philip was already there waiting at the gate and while Mama was carried to the emergency unit, Goodnews was carried into the labor room. 35minutes later, he could hear a baby's cry but there was a weird look on the doctor's face who had attended to his mum, he knew what the news was. She had journeyed to the great beyond. Tears streamed down his face, mama had been enthusiastic about carrying the baby but was now gone on the very day of its arrival.
"Sweetheart, come here" she said tearfully. she had looked forward to Maami dancing around with the child in her arms as she had done when she gave birth to Timi but that was never going to happen. Philip hugged and kissed her cheek as he sat beside her on the bed. As he looked at his beautiful baby girl, something caught his attention. "What's this?" he asked as he took the child in his arms. Obviously, Goodnews had been unaware of what Philip was showing her. They were both perplexed as they looked at each other, the child had a mark on its left arm.
It was the unmistakable shape of a heart.
______________________________
Do you think this is a mere coincidence or something out of the ordinary? Share your thoughts in the comments and kindly upvote, thanks.