REFLECTIONS OF AN ALCOHOLIC (Part One)
On Monday, December 15, 2014, I received a call I knew one day would come, but I could never be prepared for. As soon as I heard her voice I knew what she was going to tell me. My sister told me they found her alone in her apartment. At first I was in disbelief, then came screaming, crying and complete sadness. Once I could calm down enough to speak, I told my sister I was going to her apartment. My husband and I started the drive as the panic and anxiety started to set in. It was fear of the unknown of what her last hours would look like.
She moved around quite often and I was not familiar with the new address, although, I knew the general direction we needed to go. We ended up using GPS and took a wrong turn. This immediately caused worry as I was afraid it would delay our arrival. I was struggling emotionally because I wanted to get there before they took her. I wanted to see her. It was so long since I had seen her. We finally arrived after getting back on track and she was already gone, they had taken her away. It felt as though my heart dropped from my chest into my stomach. Looking back on this, I knew it was best. I would not have wanted that scene to be the last memory of her.
Her boyfriend was already at the apartment. His cheeks were red from crying and his face was blank. It took him a minute to explained he found her lying on the bed and called the police. Her best friend arrived about an hour later. We didn't know what to say to each other because we were both in disbelief. All we could do was give each other a hug. It was one of the longest hugs in silence I ever shared. As the police started asking questions and general contact information, the numbness started to set in. Everything sounded like an echo.
By this time in her life, the possessions were few. Right before I left, her boyfriend pointed out a couple of keepsakes and items to make sure to take with me as we left the apartment. On the drive back home I was like a zombie, staring at her things sitting in my lap wondering when the last time was she touched them. As people were calling, asking questions, and me having to make calls to friends and family; it was like living and walking through a hazy dream for the next 48 hours.
The girl who died alone in her apartment was once my surrogate mother, my closest friend....she was my sister. She was sister to five of us siblings. There were four of us girls and my two brothers. She died sometime during the weekend. One of the items from the apartment was her cell phone. In doing some research on her phone, you could almost track the steps and could see when there was no more interaction. I kept looking at them over and over again. Almost obsessed with trying to figure out the exact moment when it could have happened. Although, I hadn't seen her in quite some time, I already missed her knowing she was no longer here on earth and could not pick up the phone to call her whenever I wanted to hear her voice.
She didn't have cancer or what some would conclude to be a disease. In the medical profession it is a disease, an illness. She had an illness that was dark, self inflicted and then so debilitating that her body finally gave out. Her illness didn't take her a matter of months or days. It was years of being on a roller coaster of ups, downs, hopes and frustration. My sister was an alcoholic and each year, her alcoholism would take her further and further down the rabbit hole. Now, we will explore just how far down the rabbit hole she went.
My sister and I grew up in the 70s and 80s. Although we were four years apart, we followed the same pattern of being quiet and loners in our early years of school. We had friends, but not the popular kind. In the early 80s she was eighteen years old and I fourteen years. We both liked Funk and R&B music, but she liked some of the punk rock music too. This is when I remembered the drinking started. The drinking seemed to give her confidence to meet new people or feel like she was cool. This is when she started to come out of her shell.
She was always creative and knew how to sew, make crafts and color her hair with fun colors like fuchsia blue and pink. One time she colored her hair a bright red and we called her Woody Woodpecker for a short time. She was creative like my mother. If she was going out on a Saturday night, she would visit the fabric store in the morning and then start sewing that afternoon. Voila, she had a new blouse or outfit for the night.
Her favorite time to be creative was Christmas. She would make ornaments, angels, make cookies with the nieces and nephews, and would give them as gifts. She was a giving person and you could tell it made her feel good to give someone her time or a handmade gift. She would receive compliments on how creative and talented she was. This would provide validity we did not always receive from our mother. This type of creativity was something I did not inherit. I was creative other ways and because of this we balanced each other.
When I was sixteen years old, my sister and her friend took my friend and I to a disco. My friend and I had both borrowed IDs from our sisters to get in and it worked. The dance floor lit up just like in the movie Saturday Night Fever with John Travolta. That would not be the last time she would take me to a club. There would be many more nights of drinking, dancing, laughing, and creating memories. My sister was twenty years old at that time and it seemed like her drinking habits were pretty normal for someone her age. Not really drinking during the week, but working for the weekend and partying it up Friday and Saturday. So it seemed. When she started smoking, at first she was a social smoker. I'm sure it was because she thought it made her seem cool. It would become a regular habit down the road. The weekend partying would continue just about every weekend.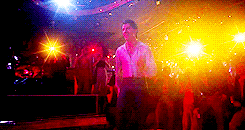 Jumping forward to me being eighteen and her twenty two she was still partying and I was pregnant. Not much partying coming from my end. I asked her to be my lamaze coach so that she could be in the delivery room with me. I trusted her that much and I know she did it because she loved me. When I went into labor it was a Saturday night. I tried to get a hold of her and there was no answer. We didn't have cell phones back then so you had to catch them when they were home. Of course she was out drinking, but did receive the message on the answering machine and made it to the hospital in time.
She didn't appear to be terribly drunk and actually seemed pretty with it. I would find out later that she was a master of illusion and disguise when it came to hiding how drunk she was. She was there for me two hundred percent and then some throughout the night. She made sure she was there, I was comfortable and when the contractions were so bad; she was the one thing that helped me keep it together. Together, we made it through the delivery and I had a handsome baby boy. She would always tell me it was one of the most amazing things she would ever experience in life. She would become his godmother and would love him unconditionally as an Aunt would.
I had a son to support so working a couple of jobs became my pastime. I took time to go out with my friends, but was never a big drinker during that time as the next morning I'd have to be up early and an energetic son to care for. My sister continued drinking and partying with her boyfriend and friends. Only at this point she was starting to drink while at home before going out. One to save money and two the goal seemed to be to drink to get drunk by the end of the night. I think she mostly did it for courage. She had confidence issues...actually, we both did.
To be continued......
(gif sourced from Giphy.com)