EN
Long lines of people, lights, famous music bands, blockbuster movies, beer, laughter, crowds...it has seen it all. And now, once all this is long gone and its pride is over, it just majestically stands there and reminds us of the past.
SK
Dlhe rady ludi, svetla, slavne kapely, dlhoocakavane filmy, pivo, smiech, davy ludi...zazil to vsetko. A teraz, ked uz to vsetka tato zasla slava pominula, majestatne tam stoji nad mestom a pripomina nam minulost.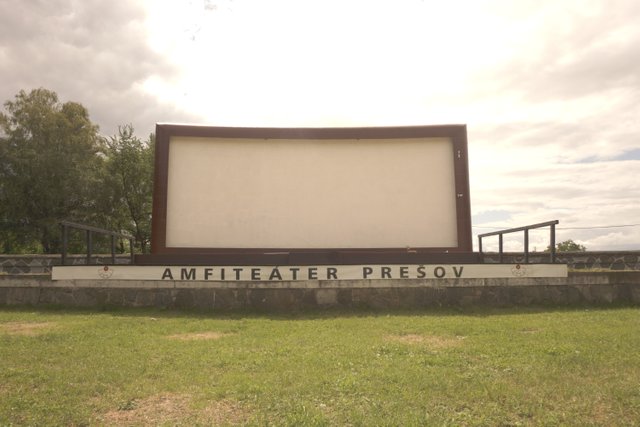 Location
This sacred place of my father's generation can be found in eastern part of Slovakia in eastern Europe in the town called Presov and its history dates back to 1951.
Miesto "cinu"
Toto posvatne miesto generacie mojho otca najdete, ako vidite aj na hornom obrazku - v Presove. Stavat ho zacali vraj uz v 1951.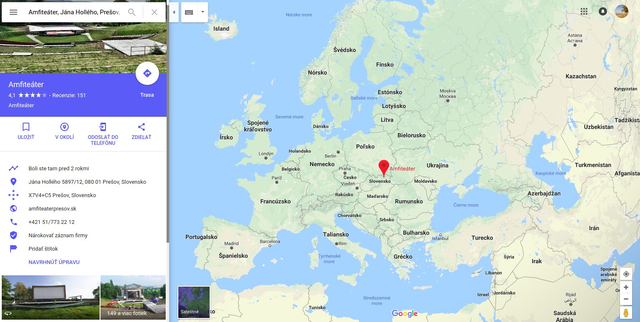 Famous names
During my father's teens, one week didn't pass without this place being crowded to its fullest - in anticipation of some famous singer or movie screening.
Slavne mena
Vzdy ked mi otec rozprava o jeho teens, amfiteater hra vzdy dolezitu ulohu. Skoro kazdy vikend je plny ludi a ocakavania dalsieho velkeho mena.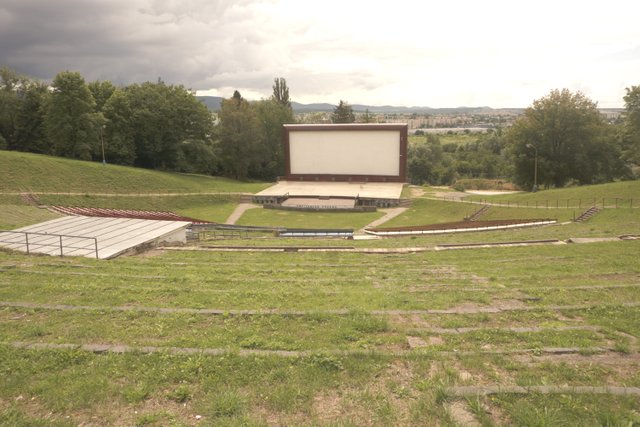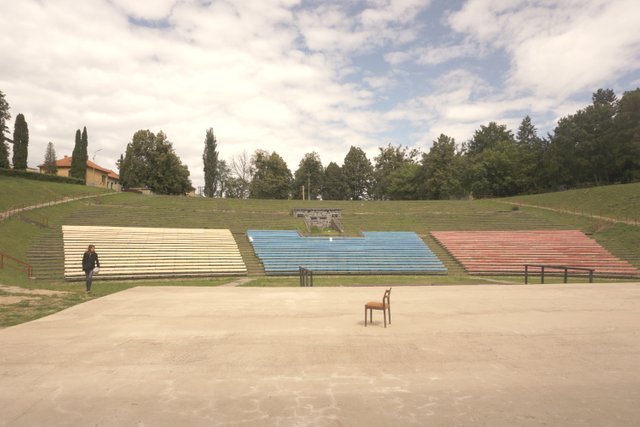 The unbeatable...time
But as the years got by, youth left the town in pursue of studies in the capital of Slovakia on the opposite side of the country or the adulthood came upon them. Tough times, change of the regime and fall of communism also probably didn't increase the demand for weekend fun...amphitheater was left to its own destiny.
Neporazitelny...cas
No ako cas plynul, mladi ludia odisli studovat do Bratislavy alebo ich pomalicky dobehol dospelacky zivot a s nim spojene povinnosti. Zmena rezimu a neistota vtedajsej doby pravdepodobne tiez nepomohla rozvoju kultury a poptavke po vikendovych koncertoch...Amfitear ostal opusteny a zacal chatrat.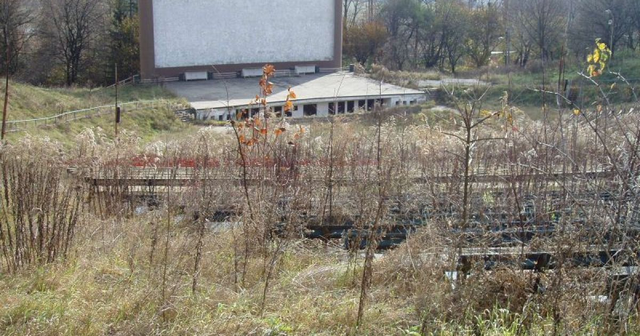 Pictures from several years ago...This is how I remember during my whole childhood, while passing through its areal while going to church with my grannie../ Fotos zpred par rokov..Takto si pamatam amfiteater pocas celeho mojho detstva, vzdy ked sme cezen kazdu nedelu s babkou prechadzali na ceste do kostola..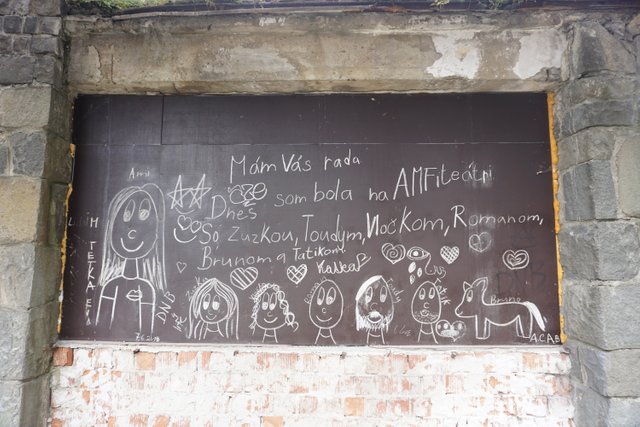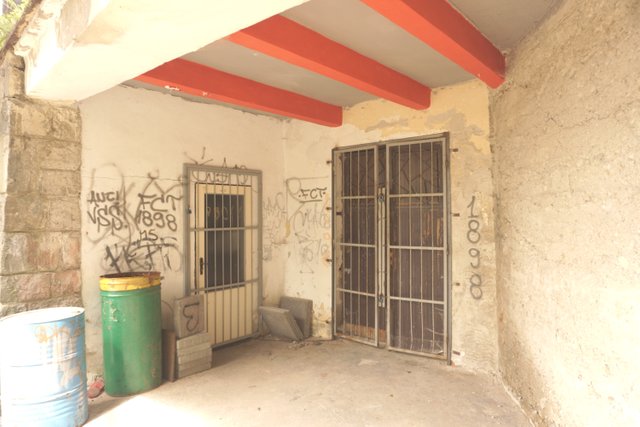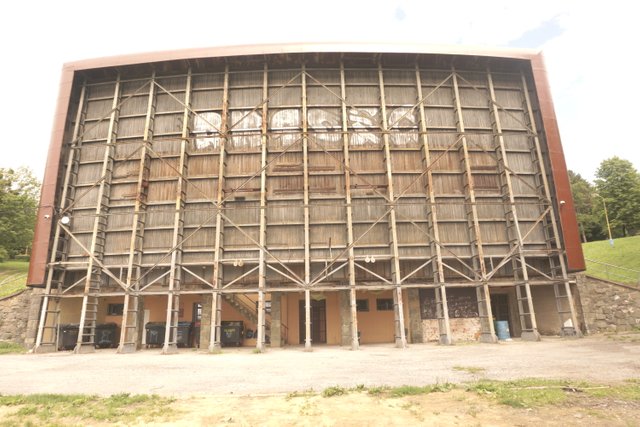 Never say never!
As it seemed that the amphitheater is dead forever and nature will definitely take over, suddenly an incentive came out of nowhere, some money got poured in - and with help of people of Presov, the amphitheater rose back to the beauty of the old days!
The reconstruction process
can be seen on their webpage.
Seeing it in the current, reconstructed state almost makes me nostalgic - exact opposite of what it does to my father :) While his childhood is connected with the beautiful amphitheater full of people, for me it was a playground full of old unused items, ideal for building bunkers and exploring abandoned rooms.
Nikdy nehovor nikdy!
Ked uz to fakt vyzeralo tak, ze amfiteater je mrtvy navzdy a priroda si zas a znova zoberie naspat, co jej patri, znicoho nic vzisla iniciativa na jeho zachranu. Nasli sa peniaze, spravil sa projekt - a s pomocou obyvatelov Presova vyrastol amfiteater naspat do svojej byvale krasy!
Cely proces rekonstrukcie
si mozte preklikat na ich webke.
Vidiet ho v jeho momentalnom, zrekonstruovanom stave vo mne takmer vyvolava nostalgiu - presny opak toho, co to vyvolava v mojom otcovi :) Zatial co jeho detstvo sa spaja s amfiteatrom v jeho najvacsej slave, pre mna to bolo vzdy zarastene ihrisko plne nepotrebnych haraburd idealne na stavanie bunkrov alebo objavovania opustenych miestnosti.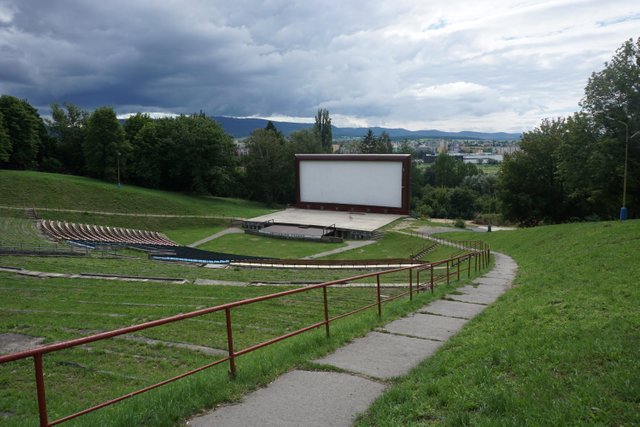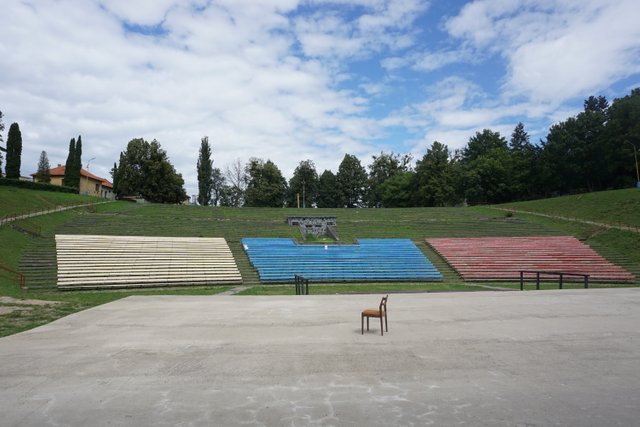 Thanks for reading!

Martin
Dik za precitanie!

Martin

You can find my latest posts here: