Me, Version 3.0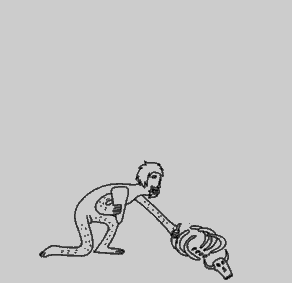 ---
When I started writing in 1994 fear was still a very large part of the publishing industry. If a writer wanted to be a true success they were told to keep their ideas guarded. Every writer had their, "secret sauce" that they felt would make them a household name. Schools stressed the importance of copyrighting so no one claimed your ideas as their own. If you were poor, like I was, and hadn't secured a publisher you were taught to mail your manuscript to yourself and leave the envelope unopened. This was referred to as a, "poor man's copyright" because the postmark would prove when the work as written. The world has changed so much the fact that I even remember this makes me feel ancient.
As a result of this nonsense, paranoia wormed its way into my young and impressionable brain. It didn't make me safer, in fact it did nothing but stifle the rate of my development. As my career slowly progressed, I learned the value of collaboration. I joined writers groups and began using beta readers to refine my drafts after they were written. I learned among writers there was a common decency and respect for another author's work. Even among the few who were unscrupulous enough to stoop to the level of plagiarism theft was a rarity. Why? Most of this unscrupulous people liked to play the role of a writer for the attention but weren't interested in doing anything that resembled work.
---
"Opportunity is missed by most people because it is dressed in overalls and looks like work." - Thomas A. Edison
---
This world is changing more quickly than our brains can process. Our entire society is becoming open source. Humanity will become much better and smarter because of it. Now, over two decades into my career, the creation aspect of a book and the sharing/refining of ideas is my favorite part of the job. The creation process helps to generate such a feeling of camaraderie. As I'm putting the finishing touches on my meditation book, The Perfect Pause, I'm reflecting about how much this community has helped with the process.
---
"One might think that the money value of an invention constitutes its reward to the man who loves his work. But...I continue to find my greatest pleasure, and so my reward, in the work that precedes what the world calls success." - Thomas A. Edison
---
Many of you volunteered to be beta readers and helped to catch all of my typos, missed commas, and nonsensical blathering. You also helped me narrow down the book's cover design from many to one absolutely striking final cover (which is pictured below.) Leon Logothetis (of The Kindness Diaries on Netflix) has officially endorsed the book with a cover blurb. Holy sh!t! This valuable endorsement probably would've never come about if I hadn't interviewed him for a Steemit post. In fact, the epicenter of this book's entire marketing campaign will ripple out to the world from right here on Steemit later this spring.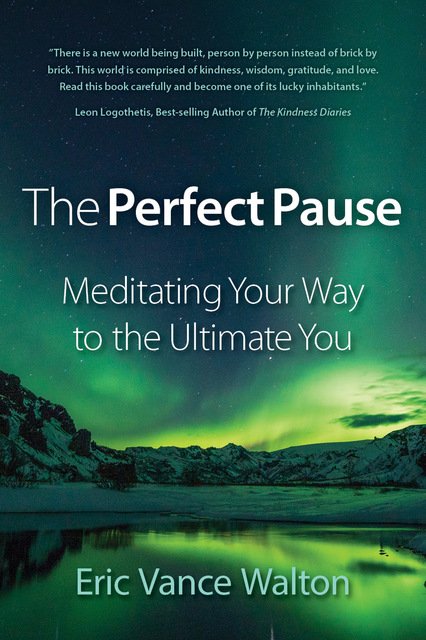 Later this summer, I'll be wrapping up the sequel to my first novel, Alarm Clock Dawn entitled Truth Is Stranger. This novel will have cryptocurrency and blockchain technology as a central component to its plot. Truth Is Stranger simply could not have been possible without the ideas I've been exposed to here on this platform. As I'm working on this second book I'm in awe of the synchronicity of it all. I'm amazed at how beautifully (and unexpectedly) the plot of this sequel meshes with Alarm Clock Dawn. I hope to introduce the concepts of blockchain and cryptocurrency to a larger audience with this second book and I'll be reaching out in a few months to ask your opinions on certain aspects of the plot.
The best way to learn is by doing, so I recently started trading cryptocurrency. The more I learn about crypto and blockchain, the more I realize their potential to transform this world of ours into a much more fair and equitable place. Each of us are pioneers in this crypto/blockchain space and we're writing the future one post, one trade, and one idea at a time.
Content creators on Steemit, both young and old, continually get me to see things from a new perspective. You light up this soon-to-be forty six year old brain in wonderful ways. In my life I can identify three distinct transformations. The first is when I ventured out of my inner-city neighborhood and went to college, the second was when I began my meditation practice, and the third transformation was when I began writing on this platform and learning from you.
My advice to all of you is take full advantage of this moment in time, before we become blobs with VR headsets strapped to our faces (just kidding-I really don't think this will happen.) This is OUR moment and it's a pivot point for humanity. Let's utilize the immense concentration of IQ and ambition here on Steemit. Collaborate with one another, dream your dreams, and let's all build a better world together. Steem on!
P.S. For the record, I'm not a huge fan of Edison, I'm more of a Tesla fan myself but I have to admit the man could write a killer quote (but, ironically, he probably stole them.)
(Gif complements of Giphy.com)
---
*I am an American novelist, poet, traveler, and crypto-enthusiast. If you've enjoyed my work please sign up for my author newsletter at my website. Newsletter subscribers will receive exclusive updates and special offers and your information will never be sold or shared.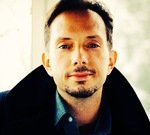 Eric Vance Walton - Media
www.ericvancewalton.net
Steemit