What About Little John? Part Seven
A true story.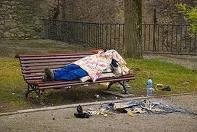 Little John is just one of many that I chose to meet, talk to and get to know. John is not a young boy. He was about thirty-five, six-three and well over two hundred pounds when we met. He must be in his mid-forties now.
I am supporting him despite his new found habit.
Stepping in to help and knowing when to step out of the way.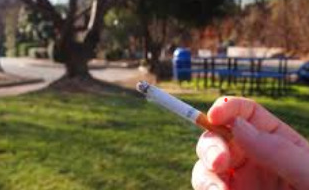 I kept working.
And I said to my self, "Self. If we ever win the lottery, we are going to continue working as if we had not even won!" With that statement I agreed. I never play the lottery so it was not much of a statement. It happened a long time ago after having massive success in accumulating digital coins that were worth pennies. I had hundreds and hundreds of them and no place to spend them. I was a hundred-aire.
I stopped smoking.
I also told myself that I would not be an annoying ex-smoker if I ever managed to beat the slavery of cigarettes. I quit years ago, but to this day, you will never see me grimace or wave my hand if the smoke floats across my face. I regained my sense of smell again over the years but I still like the smell of cigarettes. I still miss smoking but not enough to start again. Running out of smokes was horrible. Boarding a plane made me anxious.
Back to Little John.
Those are the promises I had made to myself. One I kept and Little John could smoke all he wanted in front of me. It did sadden me that he would give up food for cigarettes if it came to a choice. I know what that addiction can do to a person. I know the addiction will win.
We talked. He offered me a cigarette, which I refused. I gave him some money for the week and he pocketed it as he went on to complain about others in the park. I understand. Well, I try to understand. I certainly feel for the man. I listened to what he had to say. I found out that he stutters less when he is annoyed. People who knew him were not treating him well. I had only met one of the others who lived there and she was cordial. I don't know the rest of those he may have to deal with. I certainly would not walk in that park at night.
Thoughts of having him come to my home crossed my mind. Then again, I am very careful about who has influence of any kind on my children. As much as I want to help, I have to rule out inviting him to my home. I can give to him and advise him when I see him, but he is free to decide what he spends his money on.
In comparison
There was a time when I could only give so much to my children whom I love very much. Later, as the digital coins built up and grew in value, it was much easier to give them nice things. I observed that bigger and better surprises achieved less and less wow from the kids.
The more I tried to please them with foods they liked, places that they had never seen, or toys that they wanted, the less they enjoyed them. That had not been the case when we had much less.
I suppose it is human nature. People in general want bigger and better. More and more.
Games need better faster graphics and more options.
Movies need greater action scenes than the previous one. Think Fast and Furious.
Phones have to have higher resolution, more GBs.
How much is enough?
Whatever John had been doing to feed himself before he met me was daily a struggle. I am not sure how he survived, yet there he was. I am not sure why he left his homeland or how long he had been living on the street. The fact was that he was still living on the street. I consider my efforts to be a failure thus far.
I have eased his suffering to a great degree but increased his dependency on me. I have helped him eat on a regular basis but he is now ostracized by his peers as well as supermarkets.
What would you do in my situation?
You have all had very thoughtful comments. I read every one.
Tell me what you would do. How would he respond?
---
There is an ending, and it may not be what you expect. It may actually be altered if I find Little John at the park when I go to look for him tomorrow around four in the afternoon.
Several possibilities for part eight and onward here on Steemit.
Not @done yet. To be continued...
Update: Little John is telling his story on Steemit
Read the Spoiler or go to his steemit account "La Vida de Juan" - @LVJ