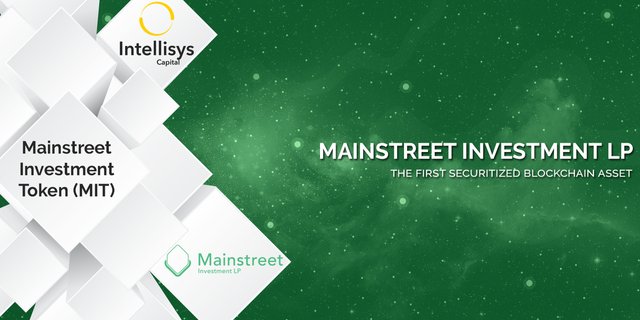 Hey All!
We're excited to be listing our token on OpenLedger - the distributed exchange built on BitShares!
The AMA starts at 630pm, but feel free to start posting your questions now!
Mainstreet Investment, LP, a Cayman Islands limited partnership, is issuing a digital token security, the Mainstreet Investment Token (MIT), as part of an overall private equity investment fund that will be powered by the Ethereum blockchain. The fund's general partner, Intellisys Capital, LLC, a Cayman Islands limited liability company, is led by managing member Jason Granger, Charlie Shrem, CTO, and a veteran team of finance and management professionals.
Charlie and Jason will be addressing your queries regarding Mainstreet and Intellisys . You are welcome to submit your questions as soon as you see this thread, they will all be answered during the AMA.
We'd like share more about what we're trying to achieve in paving the way for tokenized assets on the blockchain and develop yet another use case for the Ethereum smart contract functionality. We see that there's an exciting future ahead of issuing digital securities for decentralized investment in markets across the world.
The fund will invest in U.S.-based, middle-market operating companies, fund of funds, real estate and blockchain technology, opportunities that are not available through traditional investment channels.The MIT will be the first asset-backed digital security for a private equity investment fund. Our registered token holders will receive cash distributions originating from the companies we acquire through the fund.
You can read the information of the first company we're purchasing! Sanitary Waste Prospectus
The token sale starts on February 13. Find more info at: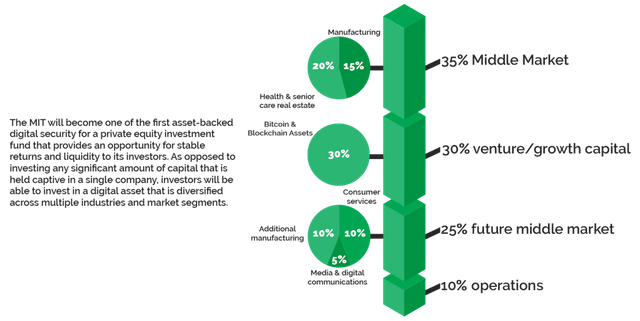 Feel free to ask your questions now!
-Charlie Shrem