A Hint Of Darkness( Final part )
☆☆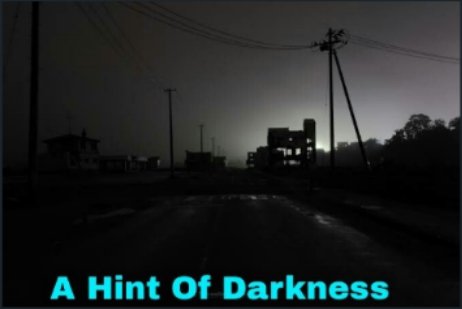 [FINAL]
I didn't know who the first person to find me
was, but the room was filled with policemen
when i regained consciousness. I was still
Unclad with blood on the sheets.
A man with a lot of tribal marks was asking me
questions like who i was, where are my other
gang members, where did we hide the things
we stole from the house. I just kept crying.
Some of the officers were laughing at me, each
was telling the others why they thought my
colleagues had tied me u and left me behind.
Most agreed it was greed, that i was probably
trying to run away with all they had stolen from
the professors house.
That was when I remembered the artwork in
the parlour. That must have been the professor
and his wife. I realised i had been used by the
girl to rob the house, her gang member had
met up with her and……oh my God.
I decided to tell the tribal marked guy all that
happened. He nodded and kept taking notes, i
wondered why he didn't unbound me, but i
kept talking.
The he asked me two questions.
"What is her name?"
"I don't know", i replied.
"His name?"
"I don't know"
The other policemen started laughing at me. I
wondered if he was going t laugh to but he
didn't, until he asked me one last question.
"So him Bleep you for yansh?"
"Yes"
Then they all laughed louder, including my
interrogator.
Some minutes later I was handcuffed and taken
to their station, where i was locked up without
charge or trial for two weeks.
On a sunday afternoon, I was suddenly called
from my cell that I had made bail. I got to the counter to see Shade at the other side. She
cried as soon as she saw me, I tried to be
strong but I cried to.
As she drove me to her house, she told me
everybody was looking for me and no one
thought about checking the police station until
my abandoned car was recovered at Dugbe.
"Dapo, tell me, what happened?"
I kept quiet for a while, then i spoke.
H"Its a very short story… but first, please forgive
me."
THE END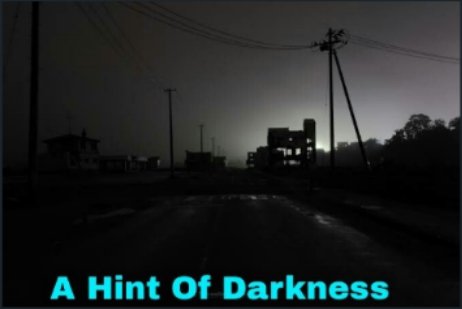 Upvote & Comment
Follow me for story updates
Stay tuned for my video story which talk about true life story.