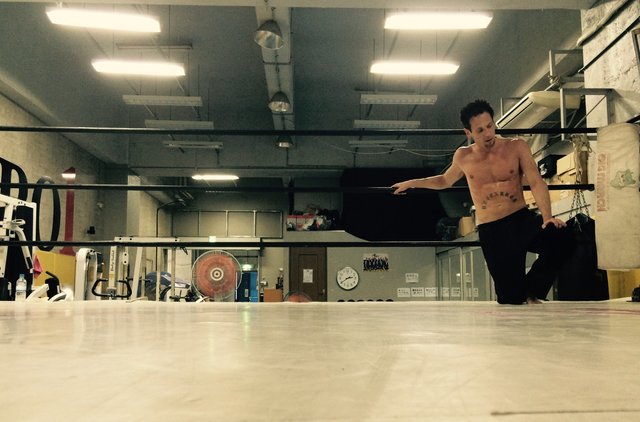 Alright, let's talk about it. My obsession. My blessing. My curse. Stepping into a wrestling ring is not something I will ever take lightly. But in the 2nd half of 2016 I've given a return to the ring some serious consideration. Are you surprised?
Living in Tokyo, it might seem that I'm far removed from wrestling peers and opportunities. Wrestling did bring me to Japan once and also to Italy, but most of my career unfolded in the U.S. Yet frequently, especially throughout this past year, I seem to find myself rubbing shoulders with either past colleagues or current stars in the wrestling business - mostly those on tour in Japan. And as I look for ways of connecting worldwide (with the upcoming release of The Trade), I have to consider all options.
The Trade. For those who don't know, this is my autobiographical film. It's a look at what drew me to the vicious world of death-match wrestling, and it's my statement to those who choose to walk the same blood-spattered road I once travelled. The Trade is a 60 minute film, which has taken me roughly 2 years to complete. Before I began this project, I had to ask myself - is this something I can handle, emotionally? I knew that I would be forced to dig deep into my past struggles and to review literally ALL of the footage available from my younger years. And there's a ton of it! I've sorted through hundreds of hours of footage in my creation of The Trade. As predicted, this process eventually started to mess with my head.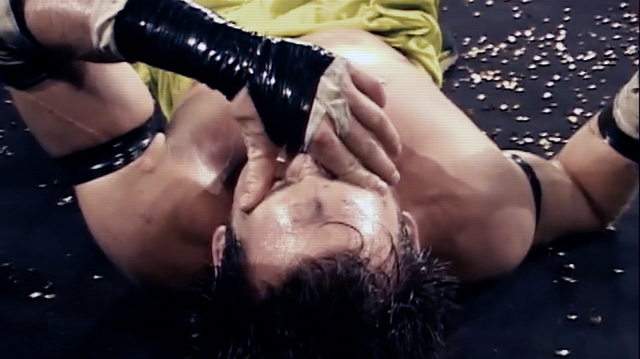 The easiest road to take is always the one that we already know. Many are surprised to hear this, but I find pro-wrestling to be much easier than filmmaking. Dealing with the injuries and stresses of violent/hardcore wrestling is never easy, but the wrestling world is one that didn't take me very long to figure out. Once I learned the basics, wrestling became a quick fix/instant gratification activity for me. I always saw it as a hobby rather than a career, but it was a go-to way for me to feel successful... for a while. Working in film gives me more lasting satisfaction than wrestling, but film does require much more patience, persistence and focus! There are far more people in the world who are pursuing work in film than in wrestling, so the competition is naturally much higher. But why not combine both? Why not use my established persona in wrestling to generate hype as a film director, and to get myself a few free international plane tickets? Makes sense, right?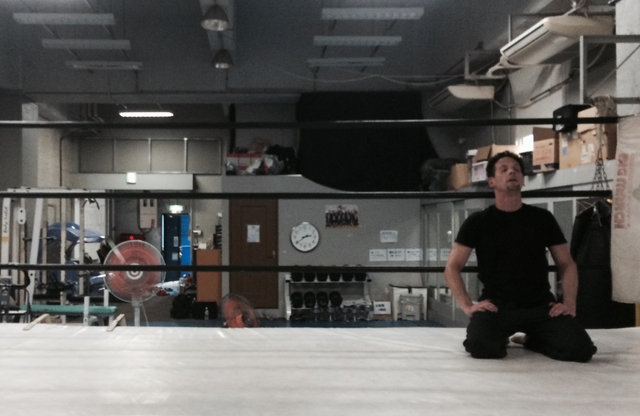 Starting this past June/July, I opened myself to the idea of a limited return to the wrestling. I ran some ideas by wrestling peers/friends, and then found a couple places to train (in Japan). Getting back in the ring showed me two things. 1, my body fortunately feels good and capable still but 2, it would take a few months to get all the ring rust out. Getting in good shape is no problem, but getting in ring shape is something entirely different. Crisp bumps. Quick footwork. Sharp ring instincts... these are not skills that come back over night. Yes, learning pro-wrestling is like riding a bike. It will always come back to you. But wrestling requires dedication, practice and constant repetition. I have long vowed that only a 125% version of Nick Mondo will suffice, if I'm to bring him back. You will never see a version less than what he was. Special guest referee? A quick run-in just to grab a cheap pop from the crowd? Forget about it. I did return for Rory "Little" Mondo's final match at Cage of Death in 2013, but that was for Rory. Not for me.
And the whole "one more match" idea. This will never make sense to me. Because if I did do one more match, it would have to be outstanding. I would have to be sharp enough to blow the roof off the house, and to leave people with a positive memory that would add to my legacy, not take away from it. In order to achieve something like this, I would have to train very hard. But how can just one match justify the work it would require?? It's for this reason that my return plans, which I was working on as recently as this past October, included a much more extensive run. A few big matches in CZW for sure, but I also had designs of working in Japan, Europe, and maybe a couple other places in the U.S. and beyond. Only big matches, and especially matches that could be hyped up. I really appreciate some of the filmmaking that is being combined with wrestling these days. I would be thrilled to work with people who have ideas for creative promo videos.
But as I my ideas became more concrete, I found my ambitions growing, too. The people that inspire me - the people who I envision working with are on very big stages. And every one of them fully dedicate themselves to wrestling. None of them work other jobs or have other serious pursuits besides wrestling. That's not how the business works.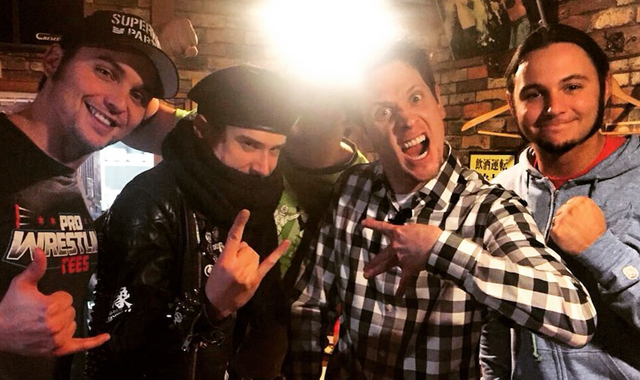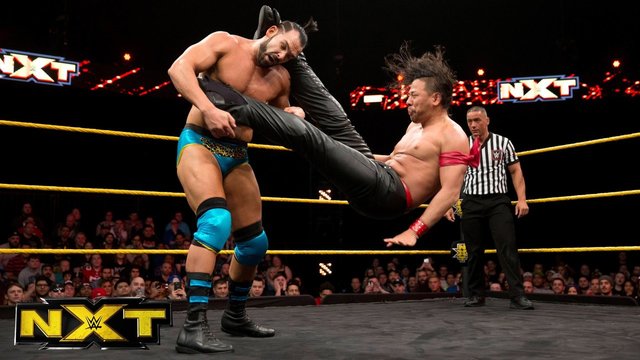 Indy wrestling today is, in my opinion, much more exciting than it was when I was around. I see so much potential. The competition might be stiffer, but the opportunities are limitless. With social media, inexpensive cameras and editing equipment available and with so much more visibility in general, I see nothing but possibility. Heck, even WWE gives smaller guys a shot these days. I'm not saying it's where I want to be, but I do see nothing but potential when I look across the wrestling landscape. Keep in mind my time was before ANY of this social media. Wrestling was this bizarre underground scene that existed primarily on home video. It was a lot tougher to know (instantly) what was happening on the other side of the country, let alone the other side of the globe. Don't get me wrong, I do see a downside to today's indy scene. Over saturation of people clamoring for attention online. Copycat trends circulating between wrestling companies. Presumptuous crowdfunding. ...but still. If you understand the formula. If you know how to cut through all that, the sky is the limit.
But excellence. There is no way around the need for excellence these days. Now that we ALL have platforms to promote ourselves, and we all have access to cameras, excellence is a requirement. I want to be excellent. If I returned to the ring this year, I was going to ensure that I would be excellent. Recently I found myself watching some old Christopher Daniels and AJ Styles matches online and could just feel, instantly, how much work I needed. I would never want to replicate their exact approach to wrestling, but their excellence is unquestionable. Hayabusa was excellent. Far more than I ever was. In 2008, I went to China to study Shaolin kung fu. It was brutal. Chinese bootcamp, you could say, for 8 hours a day. This again was the first step toward a return to wrestling. That entire trip, in fact, was inspired by the in ring work of Hayabusa. His grace and his excellence had me once again so impressed that I was considering creating a new, more martial arts-based gimmick. But I knew it would take hard work and preparation.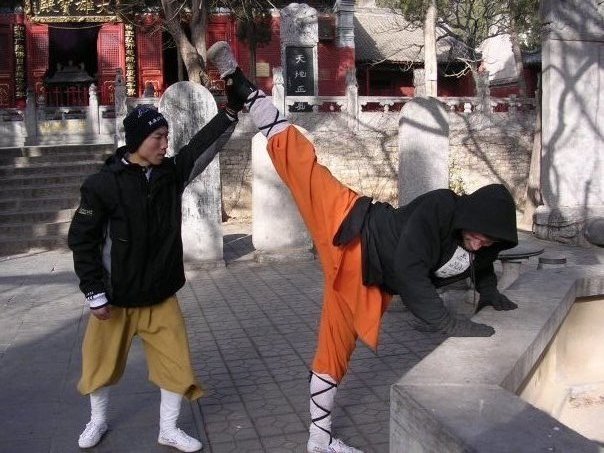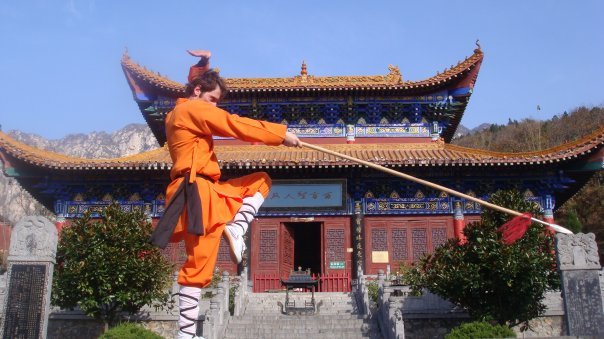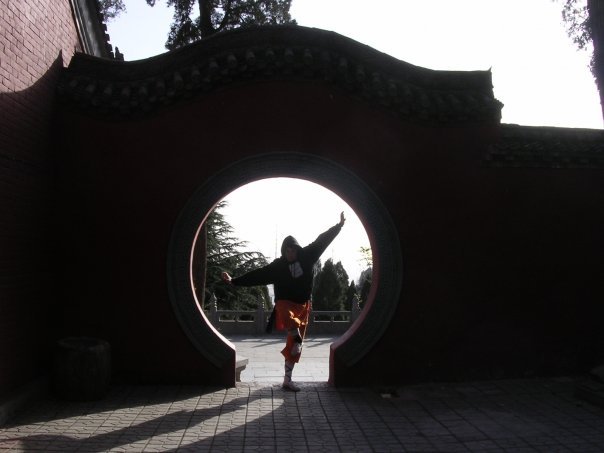 I cannot be excellent in both film and wrestling. This is something I've come to understand quite clearly. I'm in a place where I finally, finally am getting some of the breaks I've been waiting for in film. For the past 5 years I've been able to support myself entirely with film in Tokyo. There is so much more I hope to achieve, but I do sense some bigger opportunities coming. When they arrive, I better be ready. I need to be excellent. I may need to suddenly relocate and/or drop whatever it is I'm working on. And what happens if I'm in the middle of preparing for a wrestling return? What happens if I do set up 10 wrestling bookings worldwide? It would be just terrible to hype up a return, then call it off.
Plus my health. A huge misconception is that I retired due to injuries. Instead, I retired young, before I wrecked my body. This was always my plan, which is why I went so hard in the ring. I was beat to hell after I completed Tournament of Death 2, but several months later? I was fine. I was in my early 20's, and still fortunately able to bounce back from injuries and abuse. Today, in my mid 30's, I feel better than when I performed as Nick Mondo. I've had time to heal, and I've taken good care of my body. Thank God I have no lingering wrestling injury pain. Health is not something to take lightly. I have friends who aren't even athletes who struggle immensely day to day with health problems. And what a hassle! I don't have an interest in doing full on death-matches any more, but I do still appreciate a good stiff hardcore match. The mid to late 90's ECW style, basically. This is how I'd want to wrestle if I came back. Athletic, intense, catch you off guard, hard hitting wrestling. I'd need to be all in and it would have to be much, much more than just "one more match."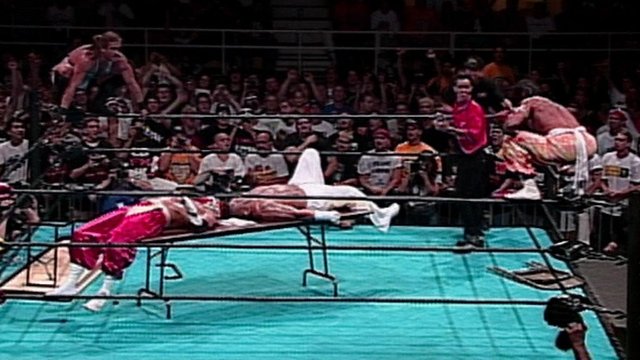 Very soon, The Trade will finally be available to audiences worldwide. What I'm trying to convey with the film is this - if you want to take part in wrestling, I completely get it. Have your fun, see some places and meet some colorful people. But realize that the business is out to get you. It feeds on people and it destroys lives. Even the tragic, real life stories are used as entertaining headlines. I know I don't need to give examples... Wrestling is a gamble, so you need to know when to leave the casino. The house wins, in the end. If you stay long enough, the house will win. So if you're up, cash in your chips, tip your hat and quickly head for the exit. Better that than to leave a broken down, penniless, bitter version of who you used to be. Nobody wants to see it. I hate seeing the wrestling business win. I hate seeing my peers, friends and heroes lose.
And excellence. Spreading yourself too thin, with too many pursuits is a sure way to miss out on excellence. Film is where I hope to become excellent, and that's where my focus is. I am sharing my thoughts on this because of an unusually high number of questions/messages I've received recently (thanks to a certain "Bad Boy" - whose ring work I also admire), and because I want people to know how much thought I put into my decisions. Yes, I was seriously considering a return to the ring earlier this year but no, it's not going to happen. Getting this message out is a way for me to be held accountable. I am sure I will be tempted again.
Thank you for listening. Please know I appreciate everybody who has tracked with me throughout the years. Merry Christmas! I always look forward to interacting with people on Facebook. 2017 is just about to begin. So what do you say? Let's begin it with excellence!