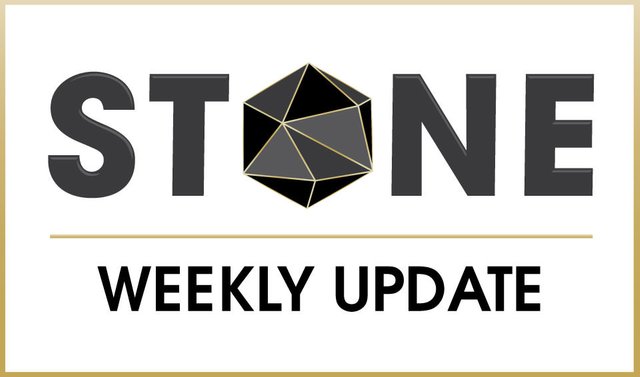 Hiya STONEr's!
In today's issue we'll go through some marketing activities running during October as well as reveal some of the collaborations we're kickstarting in the near future. Let's dive into it!
Highlights
The MasternodeMeBro18 tournement against Deviant Coin is ongoing and we are managing to keep up the fight thanks to your votes! Unfortunately, we are still slightly behind, mostly because they were able to use pre-sale earnings to fund marketing and grow their community larger thn STONE.
But STONE is not afraid, this is a David vs Goliah competition, so let's use our STONE to make the differece!
That STONE is you, please vote and have your friends vote for STONE at http://masternodemebro.com/vote-now/
In last week's update we announced the GRAND PRIZE: AMD rx580 GPU along with the how-to win and many more smaller bounties. You can find the complete blog post for the prizes here.
Development
On the development side we are discussing a partnership with @utopian-io to fulfill the current need of developers.
Our initial collaboration will focus on the Discord STONE Tipbot.
If you haven't tried it yet just join our Discord channel, type !tip and check your DM, maybe before introduce yourself in #general to be tipped!
What we want to achieve is to have an auto-swap STONE/STEEM so then it will be possible to tip in STONE and to withdraw both in STONE or STEEM. The new version of the bot already has an auto-swap with different coins with standard RPC currently in testing.
We've also come to an agreement with masternode.live and should be listed on the platform very soon! They have all sorts of features for STONEr's and the community, check them out! Also, they've promised a featured spot on their site for the winners of MasternodeMeBro18, so get out there and VOTE!
Airdrops & Bounties
5 STONE for voting STONE in MasternodeMeBro18. Join the discord and show proof, and get 5 STONE sent directly to you via our tipbot. You can access the tipbot help by typing !tip, the bot will send you a pm where you can communicate further.
You can also earn more STONE from other Community members who tip for positive contribution in the Discord, such as helping others, promoting STONE over other socials or simply be around in the DJ lounge and bringing a good vibe. There are games and other live events so come check us out!
Community Inspriation
Last week we cheered our beloved DJ STONED who runs his Crypto Weekly show in the STONE Discord with regular air drops, music (live requests!) and Crypto news.
This time we would like to publicly thank our "Stone Janitor" as he likes to be called aka @wscstore! He has been with STONE since the community take over and always helping troubleshooting, guiding and mentoring newcomers.
Shout-outs
A massive shoutout to @elear, @jedigeiss, @fabiyamada, @iamstan, @flugschwein and many others who joined recently and are actively helping in promoting STONE within other commuities. We'd especially like to thank @fabiyamada for her assistance with the promotional banner for the giveaway!!
All of Their contributions and efforts are very much appreciated!
Get STONE?
Join the STONE Discord, introduce yourself and one of our community liasons will Tip you with the STONE tip bot. Make sure to participate in the discord to keep earning FREE STONE!
You can buy STONE on either Crypto-Bridge or Crex24.
Follow Us