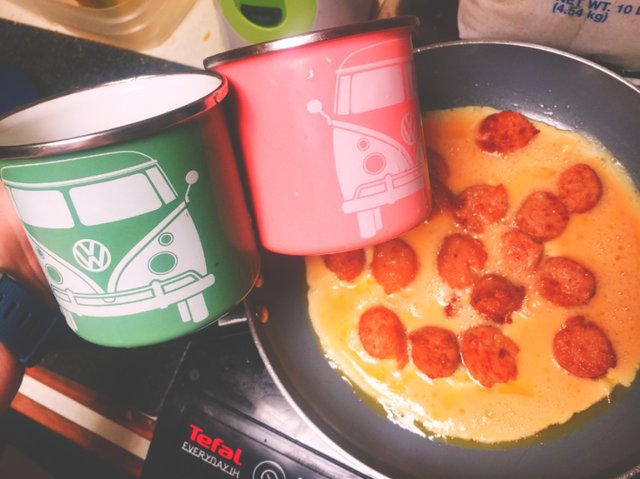 Firstly, RIP Stephen Hawking — thank you for being so incredibly thought provoking and wonderful, thank you for everything you discovered and jerked us out of apathy state to wonder at the wonders you found, for those not sure who Stephen is please, watch The Theory of Everything today.
Also, how damn fitting it that it happens to be π (pi day) today and not only do we lose a wonderful man but we get a new raspberry pi model 3b+ which looks wonderful all for the same price — will the universe ever be the same, it's feeling a very BRITISH day today, as a half Irish, half british man I'll be front and center for this one - way to go stephen, way to go!
Did Stephen know something we did not? Is that is for us now, has he been beamed back to the blackhole geo stationed hyper cruise ship and quantum soul injected into a fully versed body to continue his legacy in other far flung galaxies? I certainly hope so, thanks for all the fish steve.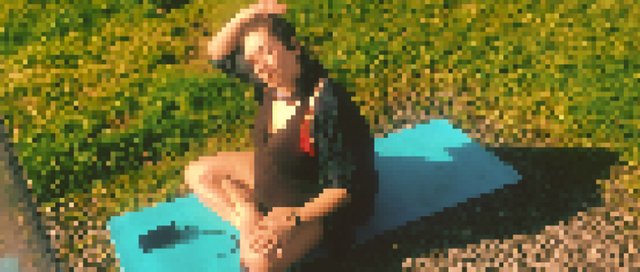 I've found a nice little new routine as of the other day, I did it again today — while dayle was doing her yoga and meditation I did the water and the pots and came back and started on breakfast, setting up her table, water, coffee and just getting her ready to walk in from that energy into working energy, she seems to like it and I like to be busy boy in the kitchen.
Also I've found a new daily love that I'll be doing here everyday on steemit on my own account and also on @everydaycarry — that's gonna be more things you can pick up for your daily life (commute, travel, vanlife) and I might even delegate some of my steem power to that, if you want to support me on these projects feel free to send me some steem power to keep me on top of it everyday! :)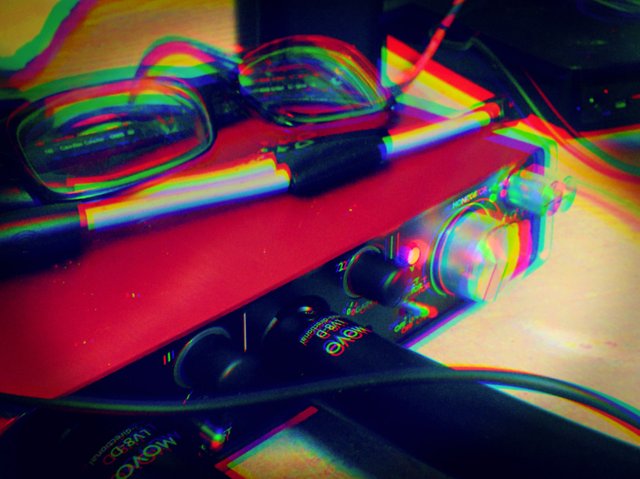 Feeling positive and upbeat again today, we tested the microphone setup last night and it works sweet. I've gotta upgrade my recording software, get some soundboard software and maybe look at packaging the whole audio process up but I'm gonna focus on @dsound and anchor for distribution to other channels, that way we can see how well it's doing via mobile stats.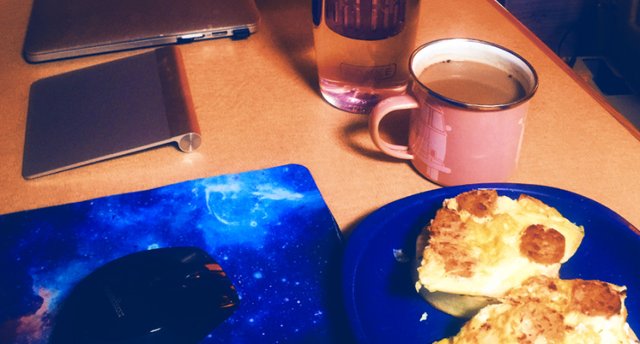 Gonna have a crush day and watch the theory of everything with a couple of bottles of beer or wine tonight and then maybe we will fire up the microphones, maybe we will do it while we are watching the movie, stop and start kinda thing, or maybe as we are watching it, that could be cool as well (hmmm, need to find a way to record the stupid stuff we say to each other for the soundboard too)
Oh man, another update last night I played fort nite on dayles PS4 with a keyboard and mouse - GLORY BEE - it's amazing, great quality graphics and fantastic framerate, I still suck but it's wonderful to look at — we even played multiplayer with me on my IMAC with @dayleeo on the PS4!
Might have to look at streaming that soon, gotta get a capture card first before we can do that thou, not sure how easy that would be to setup, maybe need hdmi splitters and all sorts of bits and pieces to get that up and runnings.
LET'S GO!
WAKEUP WEDNESDAY!
T E A M H U M B L E xx





pinterest epic wins pinboard → brand advocate for nokia, 1000heads, verisign → won vloggie for node666 (san fran 2006) → television for time team history hunters 1999 (burton on trent) → sold me.dm to evan williams in april 2011 → went to phil campbell, alabama to help raise money after tornado ripped up the town (was on sky news, bbc news)→ CNN for sxsw 2013 about austin south by southwest event → video chat with robert scoble from rackspace → music video can you spot me? → won the digital derry contest for 5k euros → crowdfunded digital signage concept called pi street → now living life through digital blockchains.