SteemWorld Update ~ SPS / Holy Shitness Proxy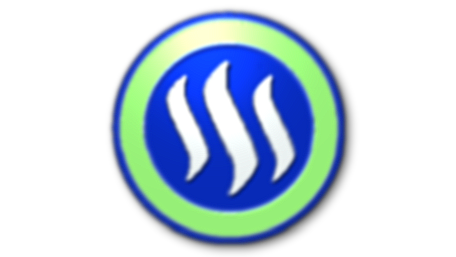 Update
---
Sometimes there is a hidden button that reveals what is about to come next...

---
If you don't want to click hidden buttons, you can also just visit:
https://steemworld.org/proposals
And you will reach the new Worker Proposals Overview:

The overview shows all active (votable) proposals. The LED-like image on the left of each row shows, if the proposal has reached the minimal required amount of voted SP to receive a part of the available SPS Fund on an hourly basis.
As some of you might have noticed, the Currently Available amount is being calculated simply by:
Total SPS Fund / 100
---

The red status means that the start date of the proposal is not yet reached. Even if the amount of voted SP for those proposals will be displayed as '0.000 M', it does not mean that they didn't receive votes already. It's just so that (currently) the total amount is not being calculated by the Steem nodes for not yet started proposals.
---
When you click on a row itself (not on the links), the content (post) of the proposal will be displayed: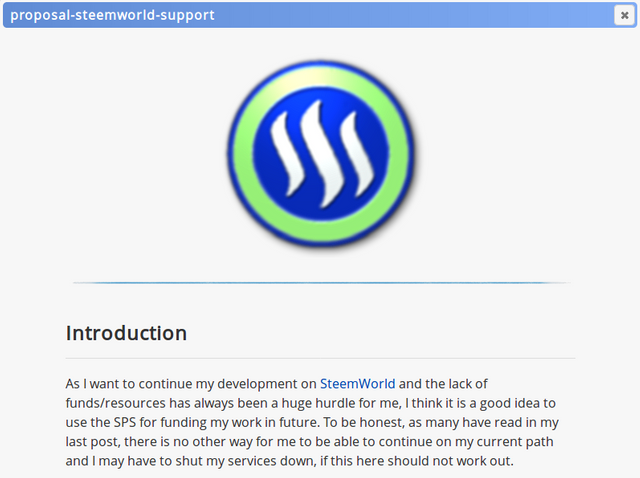 To close the Post Viewer, just hit Esc on your keyboard or click on the X button.
---
When you click on the voted SP amount of a proposal, the Proposal Votes Overview will show up: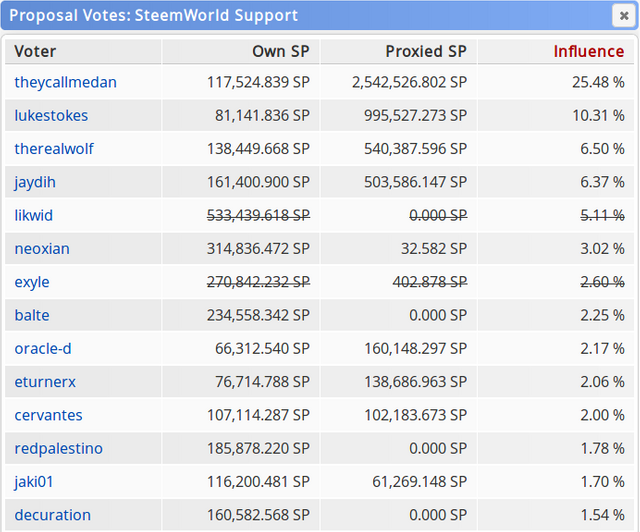 The rows are sortable by clicking on the desired column header. In this case it is sorted by 'Influence -> descending'. I added a few extras to make it all more self-explanatory.
I guess this will come as a surprise to many of you:
Your witness proxy decides, which projects you are able to support!
As shown above, some of the numbers are being displayed striked through. This is the case, when a voter has defined a witness proxy in his account and that proxy didn't vote the same proposal.
Don't ask me, why that is and if it makes sense at all, but it is how it is. So, in my opinion it does no longer make much sense to set a witness proxy as long as one wants to support proposals that the proxy does not want to support. Do you see the problem?
If you have multiple accounts and want to vote for all of them at once, that feature could be of use, of course. Otherwise I would recommend to reset your witness proxy.
As I know that many people would have asked me later, I added a context hint for those cases:

---
There is another case that I want to explain here:

Here the voter has set a proxy and the final proxy has also voted the same proposal. So, the voter's influence is not lost in this case, but of course, it could be in future, if one of the proxies should decide to set a different proxy or remove his vote for the proposal.
As some of you may not know, you can set a witness proxy and that proxy can also set a different witness proxy. The maximum length of what I call a proxy chain is 4. Don't ask me, how I managed to still make the data load quite fast. It was really fun for sure to build this, I tell you.
---
In the meantime I added a small summary in the dialog: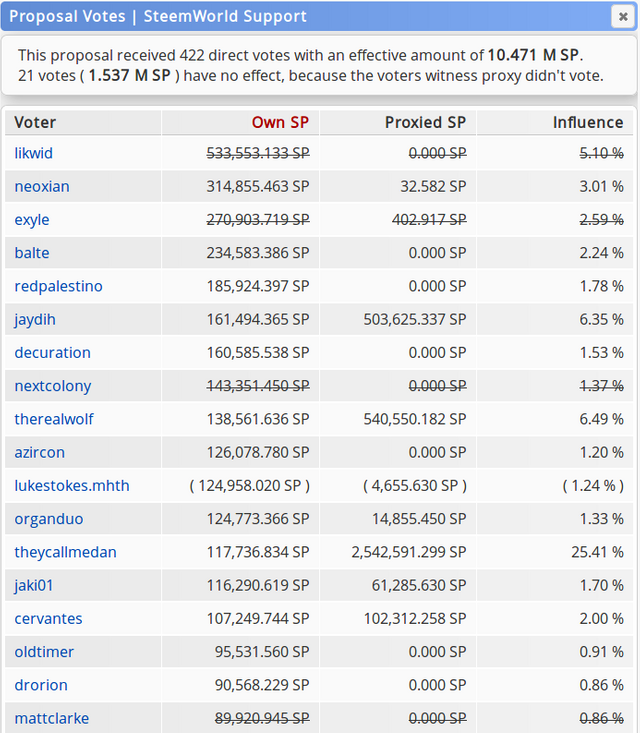 If all of the following voters of my proposal would reset their witness proxy, I would already earn with the SPS:
@likwid, @exyle, @nextcolony, @mattclarke, @slider2990, @bdvoter, @ash, @preparedwombat, @freiheit50, @ericet, @backinblackdevil, @scrooger, @masterthematrix, @alucian, @chrisrice, @ankapolo, @zelenicic, @georgeknowsall, @artemisa7, @dunsky, @jonknight
Let's do it!
---
Voting for proposals is not yet possible on SteemWorld, but this will be added in the next few days.
More to discover soon ;)
---
If you think that I bring value to Steem,
please vote for my proposal:
Thank you for supporting my work!