Some of you may have read a recent post by one of Steem's top witnesses @timcliff entitled "Open letter to Steem stakeholders: What adds value to Steem?"
Since "value" should be important to all of us here, I thought I'd take up Tim on his invitation:
I encourage all stakeholders (large and small) to create a post within the next month answering the question: What adds value to Steem? 
Perspective and Frame of Reference
For the record, I have been here since January 2017, and my perspective is primarily that of content creator, intrigued by the idea that I can gradually become a stakeholder through building a social media presence.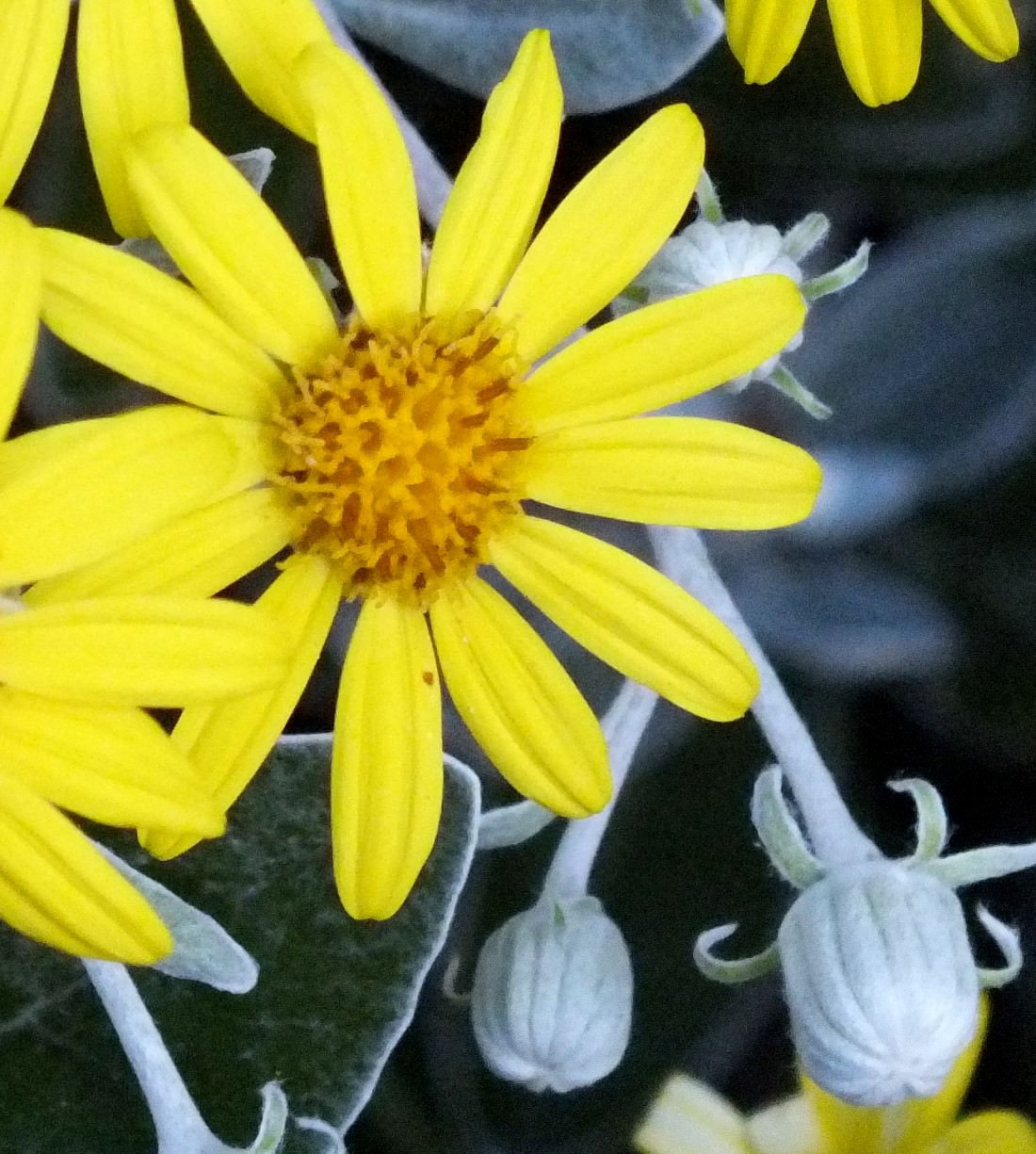 Yellow Daisy
It's not that I "don't care" about the rewards; however, I have never regarded Steemit as a "cash dispenser;" this was always a long term opportunity to build equity/stake in the platform.
I have been an active blogger since the late 1990s and have been part of "rewards for user content" sites since my first experience with a review site called "epinions" in 1999.
For me, the appeal of Steemit has always been that it seems a bit like a throwback to the type of "social blogging/content" sites that enjoyed a great deal of popularity around 2002-07, when they were largely displaced by the "tiny attention span" popularity contests that were/are MySpace and Facebook.
The appeal is also that there seems to be a more respectful and "intelligent" atmosphere on Steemit than on most social sites — fewer trolls, more real interaction.
Speculators vs. Investors
The first thing in Tim's post I'd like to address is this:
Cryptocurrency markets are largely driven by speculation. Speculators typically buy tokens with the hope/expectation that someone will buy them later at a higher price.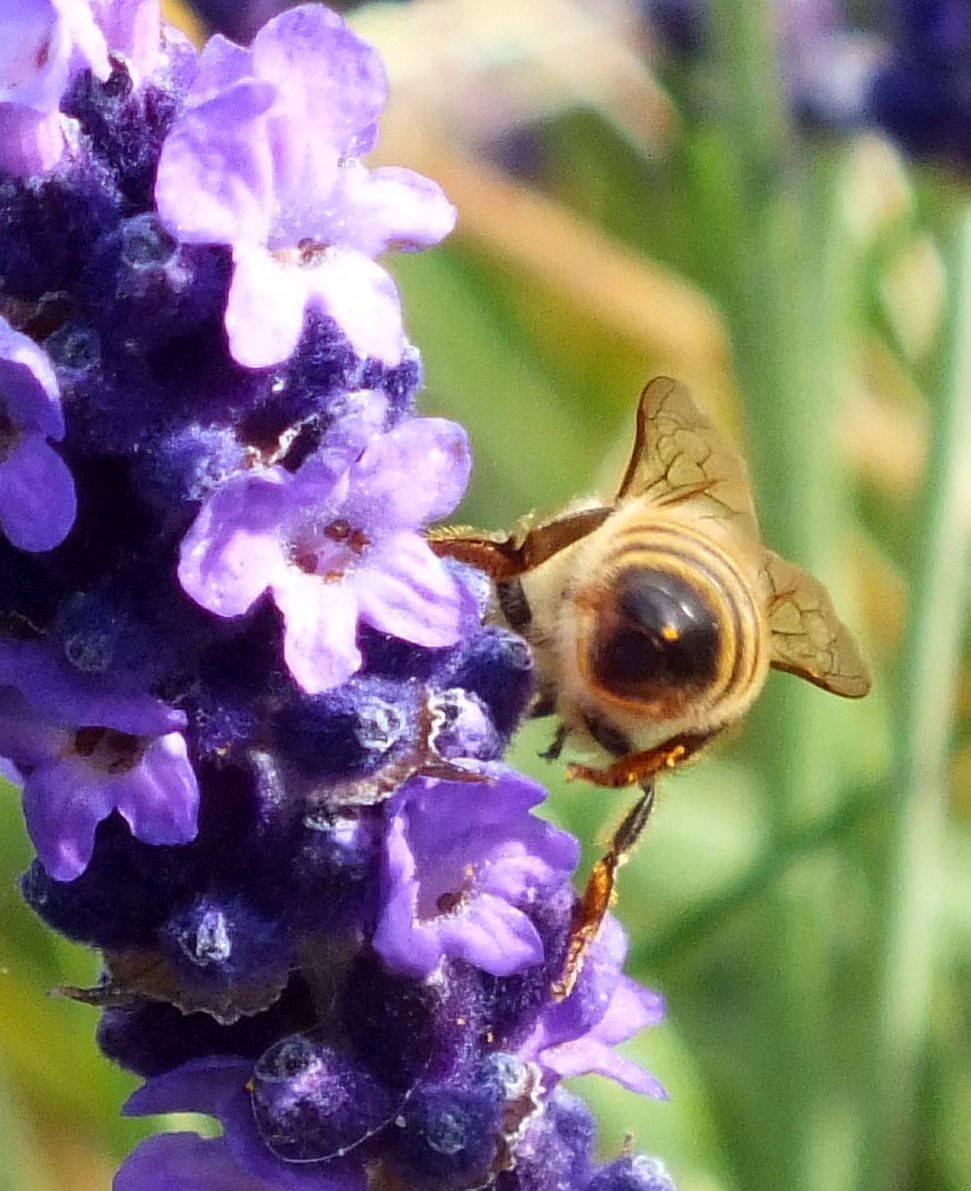 A busy bee...
I would toss the question out there whether we really should care about "speculators." Speculating is notoriously fickle and typically oriented towards short term thinking. Speculators run for "the next great thing" at the drop a hat. Specific to Tim's question, speculators don't care about value, they only care about FUD driven fluctuations they can profit from when the "sheep effect" runs rampant.
So I'd like to submit that perhaps we should be more interested in investors; that is, a class of risk takers who see Steem more as a long term opportunity to participate in expansive growth than a chance to profit from short term volatility.
Although I am not an investment expert, I have come across bits of evidence to suggest that at least some of the reason Steem seems to stay in a fairly narrow trading range is that it's seen by some as a "utility coin." That is, it's backed by actual apps being built and run on the blockchain, not just "wild promises" that have never been functionally implemented.
I bring this up because I feel we should be trying to match where our investment funds come from to the personality of the investor. 
"Value" vs. Quality
Getting back to the main event, I feel there's some ambiguity over "adding value" vs. "quality content." I have written on this topic in the past, and whereas both are definitely subjective, something can add value without necessarily being of great quality, from a publishing standpoint.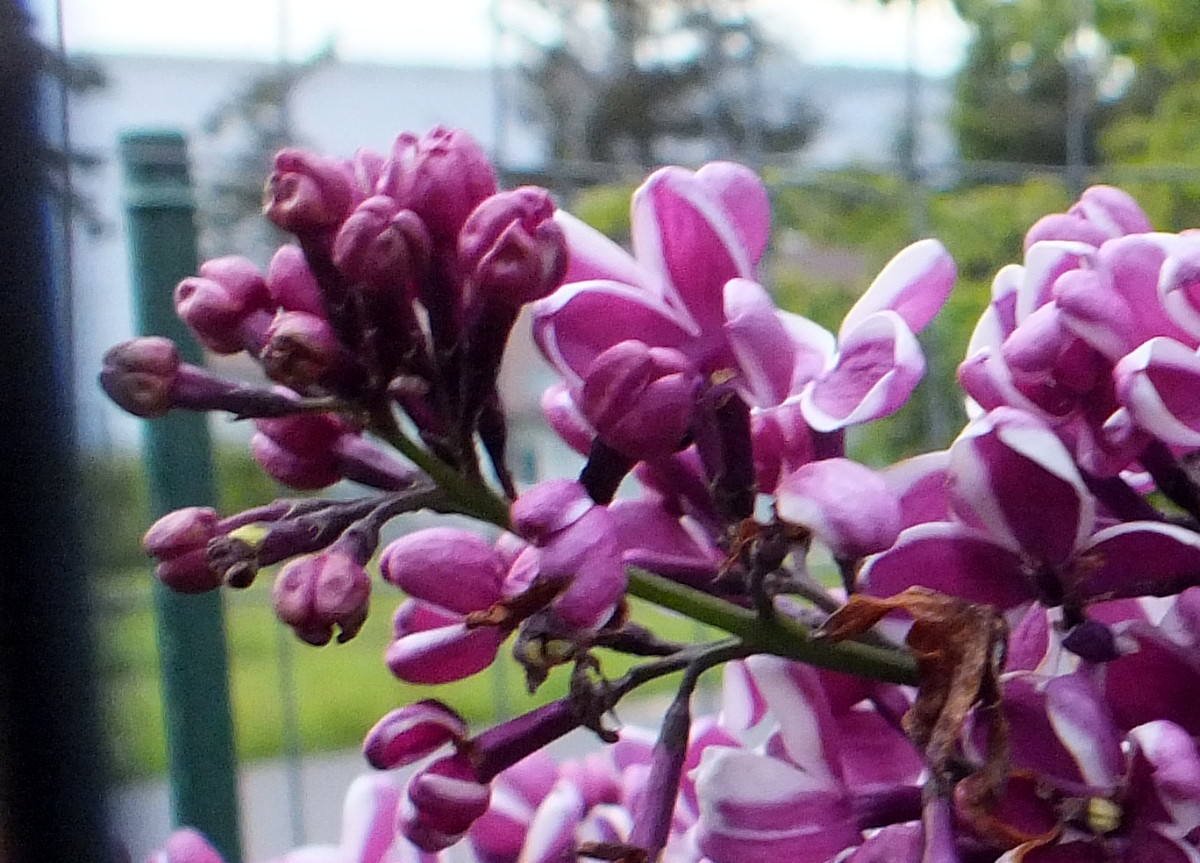 Blooming lilacs
For example, @surpassinggoogle's recent "Ulogs" phenomenon adds value — in my esteem — because it "humanizes" the community and offers an entry to Steemit and to the blockchain that pretty much anyone can relate to.
In his post, Tim talks about "onboarding thousands of new users," and the advent of something like Ulogs answers a couple of crucial questions: One, what do we tell new users they can do here and two, what can a person find here that would be appealing enough that "mass adoption" might happen... sooner or later.
Anyone can share bits and pieces from their life. So that's a plus.
And yet, it takes nothing away from those who would prefer to publish lengthy philosophical pieces, beautiful travelogues and exceptional fiction. Or one more piece on "Building apps on the blockchain."
What Does NOT Add Value
On the other hand, what does not add value is the "contributions" of those who see the current front ends a little more than a giant "money grab."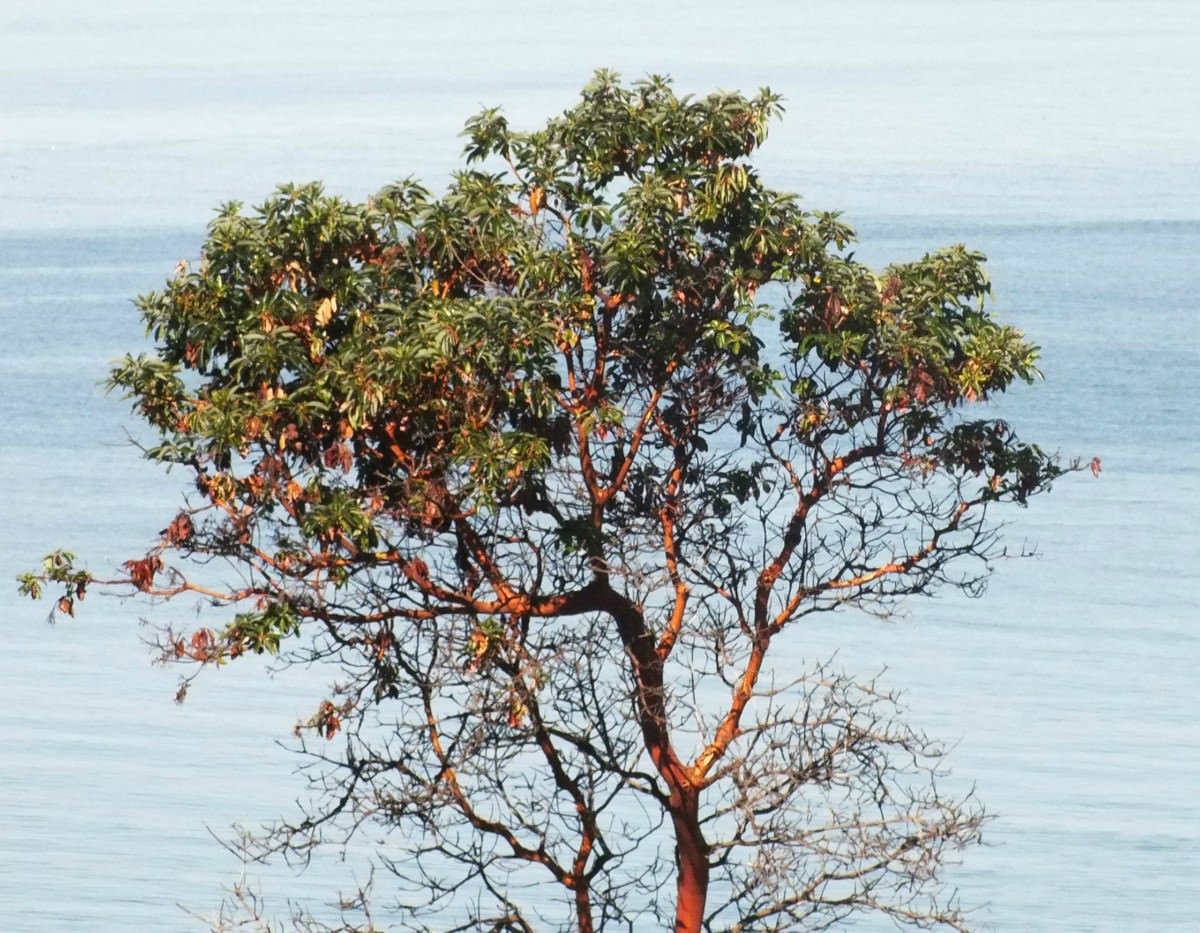 Madrona Tree overhanging the ocean
Naturally, all systems have their scammers and manipulators... but I think we have some mismarketing to deal with or undo: Far too much emphasis has been placed on the "make money" end of things and not enough on the "social content" end. 
It might look like a nifty idea that you can come in and "make money" but if the content created serves no purpose but to serve as a "place holder" for payouts... how attractive is that going to look to an investor, six months, two years, five years down the road?
Although Steem is not network marketing, we can still learn from the world of MLM: The oldest and biggest (names like Avon, Tupperware, Mary Kay, Amway) persist because they are backed by viable products. The sketchy failures crash because they have lots of promises and little substance. 
Some would argue that growth would be painfully slow without heavy emphasis on the rewards... but you seriously have to consider the question of whether you want a Klondyke-style "gold rush" ending in nothing, or slower but stable and sustainable growth. Which loops back to my initial distinction between "speculators" and "investors."
Of course, we may already have reached a point where this is a genie we cannot stuff back into the bottle...
What Adds Value for ME, Specifically?
Community and Engagement: Even though I hear complaints, the level of genuine engagement and sense of community I have experienced here is light years ahead of "posting cat pictures on Facebook," or having political discussions in some web group.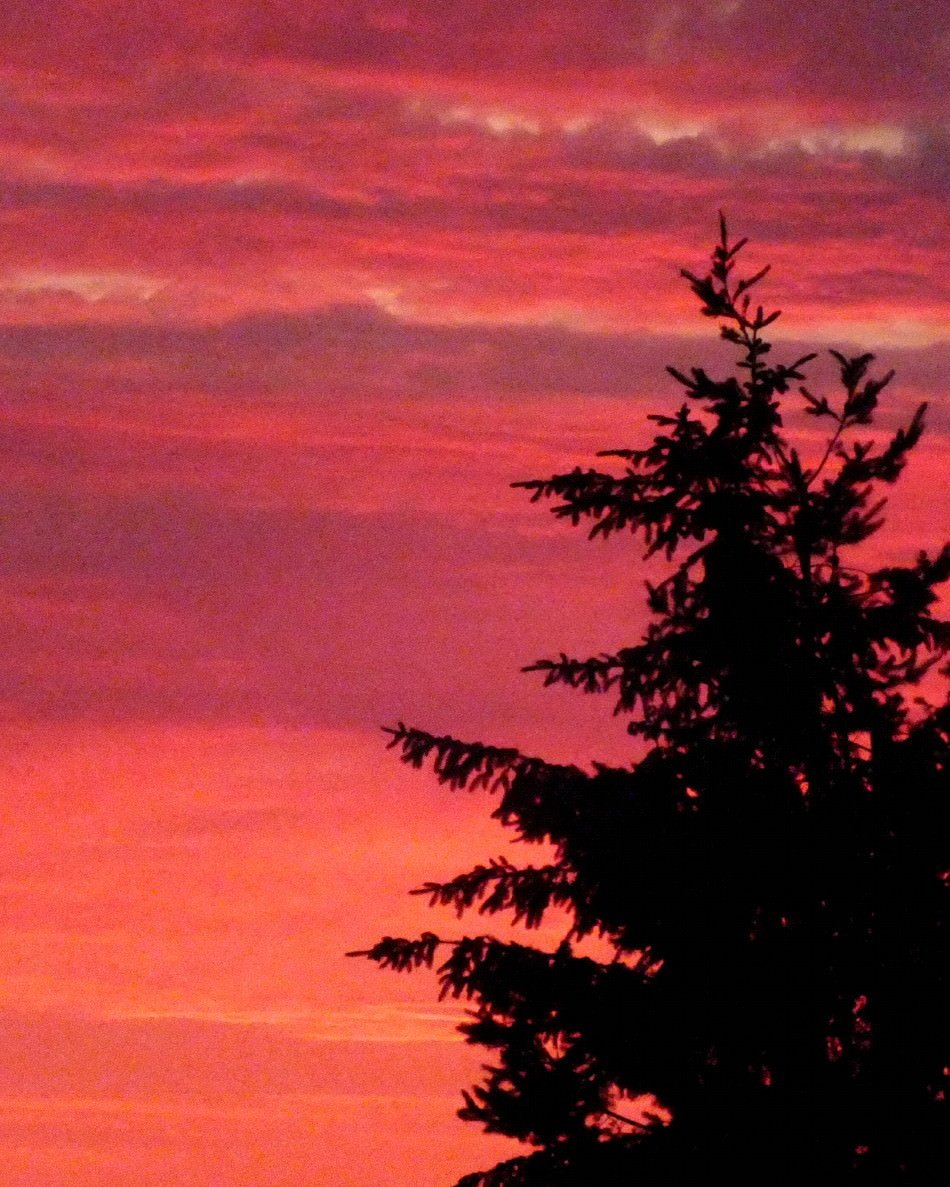 Red sunset
Any additional tools to facilitate and encourage interaction and engagement adds value.
Whereas I recognize this was originally a proposal of Tim Cliff's, I feel that any ideas of increasing the "dust threshold" (minimum payout level) would be a mistake since "redfish accounts" would find it even harder to gain traction. 
Again — to put it bluntly — if you're eventually shooting for mass adoption, don't remove the tools that drive mass adoption!
What I generally upvote: Original, informative, unusual, personal, interesting content. And it will be content I have actually read. It can be short, it can be long, it can be text,  it can be photos, it can be video... but when I see it, I feel pretty sure that "a person created this, and they did their best."
Typically, I'm most likely to upvote content that's loosely within my niches: writing, psychology, photography and a couple of others but that's not a hard and fast rule. Generally, I will NOT upvote memes unless they are original to the person posting them.
What I would Downvote: Plagiarism, copy-pasta, spam, vote/follow begging, spun content, "naked" photos, videos and memes.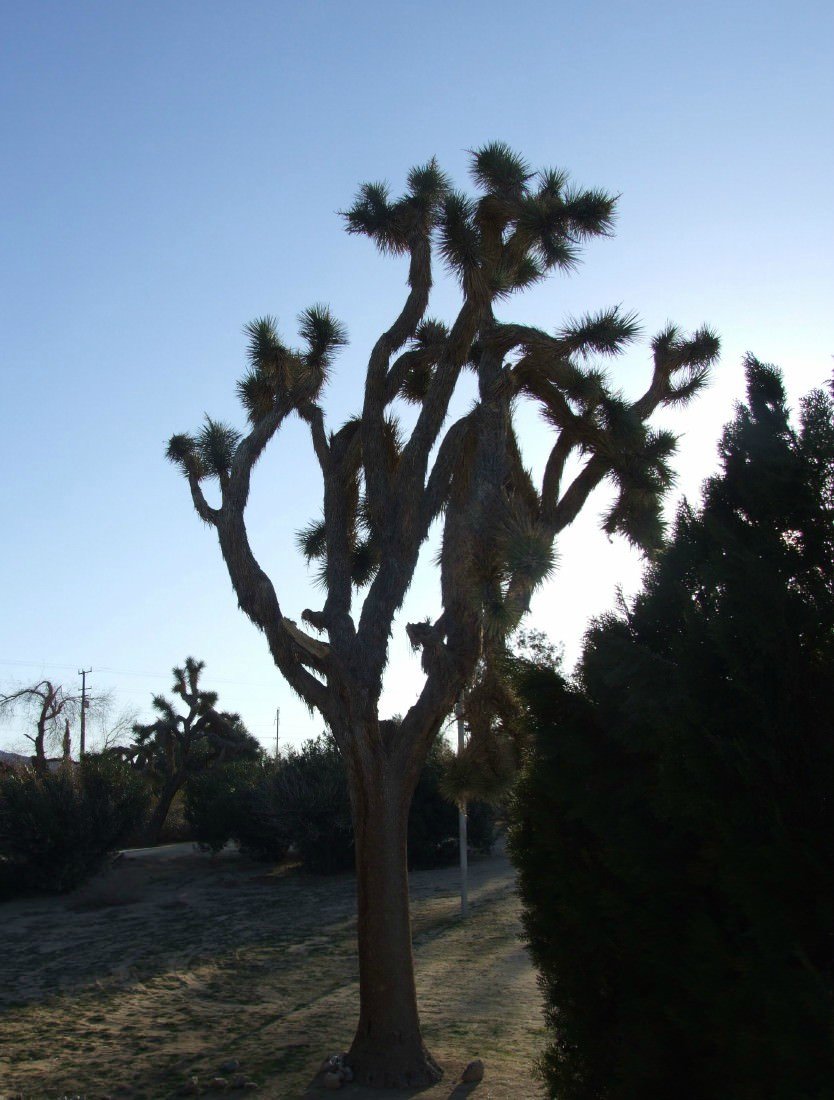 Joshua Tree in evening light
Couple of points of clarification there — By "naked," I mean posts where there's a photo, video or meme and the original poster says not a single word as to why they thought it should be posted, nor what it's about, whether it's even theirs and there's zero description. In other words, it is content that seemingly has "no reason for existing."
"Spun content" is a phenomenon that originally peaked around 2010 where software was developed that would automatically generate whole articles if just given a couple of keywords. OR you could copy an entire article or webpage, and the software would rewrite it to such an extent that it would be unrecognizable by copy protection checkers. I bring it up because not only have I recently seen a few examples of spun articles, I actually saw someone post a promo piece for an "article spinner."
Why should we CARE? Because Google hates spun content... and Steemit's current "good graces" in search engine standings would vanish like mist before the sun. Trust me on this one...
What I would Delegate to: I don't have much available to delegate, but assuming that I did, I would delegate to any manual curation initiatives; any initiatives seeking out newcomers (say, rep. 40 and under) who add value (as per my previous description) and give them a fast start. I would also delegate to any initiatives trying to develop the Steem Economy because I feel it would help us all in the long term. 
I would also be willing to delegate to any initiatives focused on suppressing scams, spam and plagiarism.
What WOULD Add Value: A Wish List
Although @timcliff doesn't specifically mention or request this, I think a sort of "wish list" of what might add value down the road is relevant to this post, so I will end with that.
Easier Content Discovery: I know "Communities" and "HiveMind" are in the pipeline, and have been promised for some time... and I don't pretend to understand the scope of how and when they will be released.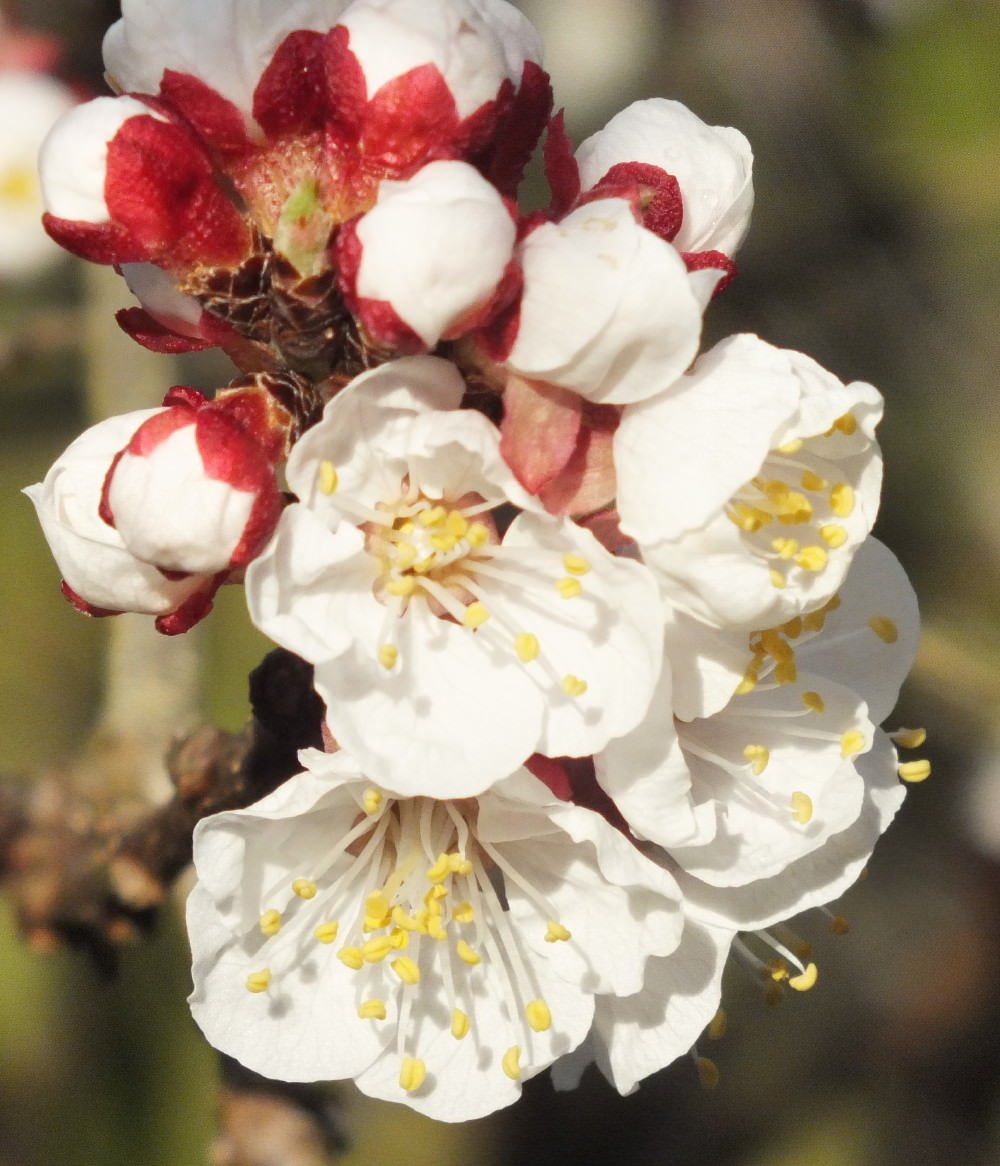 Apple Blossoms
However, as we start talking about content on Steemit and other front ends in terms of billions posted pieces (currently about a million pieces of content are shared on Facebook... per MINUTE), we're in desperate need of some kind of master "directory tree" (like eBay) or fixed tag structure (the tag already prefills when you start typing the 1000(?) most popular tags). 
Right now, content discovery — on any specific topic — is quite cumbersome.
Improved UI/"Container" for Steemit: Assuming for a moment that Steemit remains the "flagship" window onto the Steem blockchain, we could really use an update, IN PARTICULAR including fixed tabs or a menu that connects "live" to the various front ends. 
I am talking about a drop down menu that includes Busy, D-mania, D-tube, D-live, Steepshot and any other "majors," and then automatically signs us into those as we go. These platforms already exchange information through the blockchain.
Yeah, I know... "But we're DECENTRALIZED!"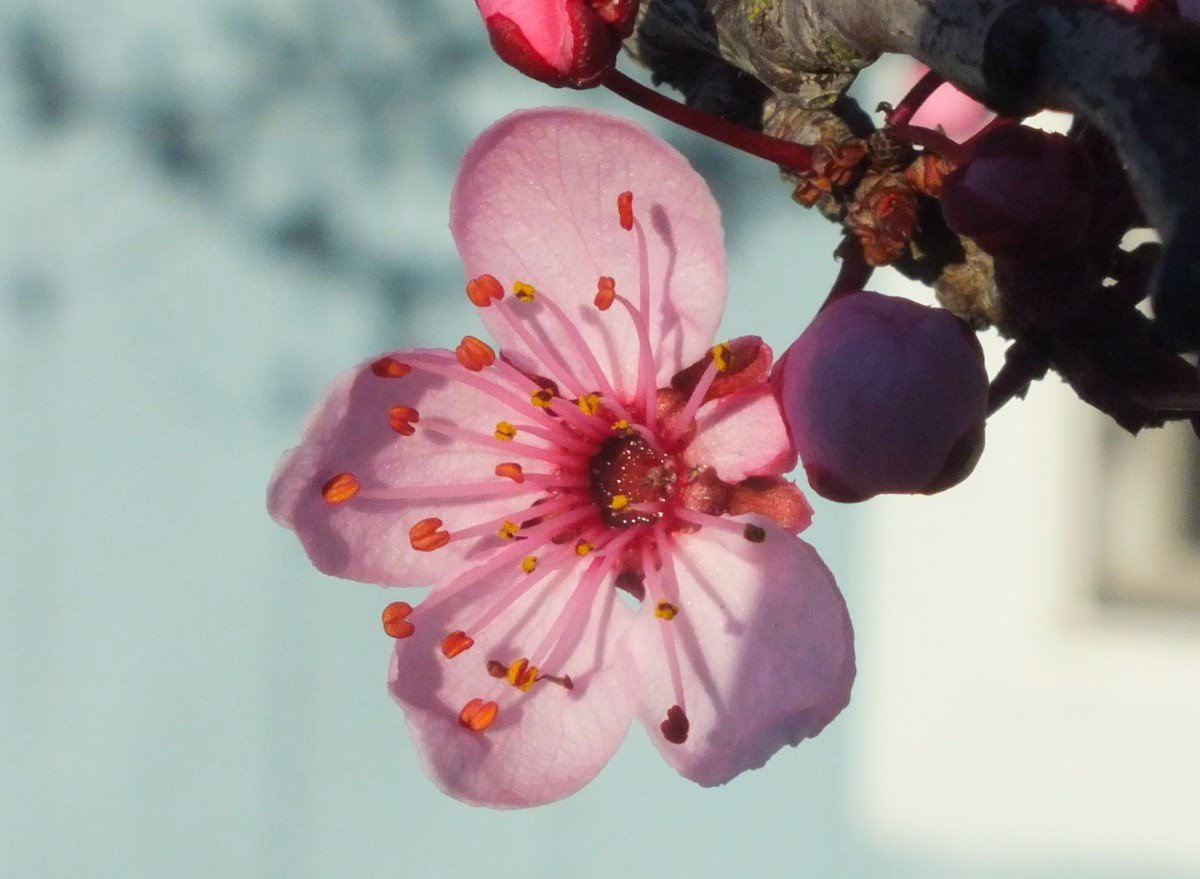 Cherry blossoms
Sure, that's fine and beautiful, but it doesn't mean jack to the next "average" social media user when we start getting to the tens of millions of users. All they are going to care about is "How do I get to my stuff?" And if they have to load 17 separate apps to do that? Guess what's NOT going to happen? Mass adoption. 
Somebody really needs to be in charge of ease-of-use. 
Steem Economy and Commerce: So far, we have seen a few half-hearted and poorly funded attempts at creating marketplaces based on Steem. PeerHub ( @peerhub ) poked at the edges of it. We have @steembay. We have had @steemshop which didn't get far. Then we have @steemgigs which at one time was a services exchange but now serves more as @surpassinggoogle's witness account. 
In an ideal world, someone would develop a "commerce" front end that takes the best of craigslist and eBay and puts them together... so we can all trade goods and services with each other, using our "internal currencies" without a need to go out and exchange to BTC, and then to fiat.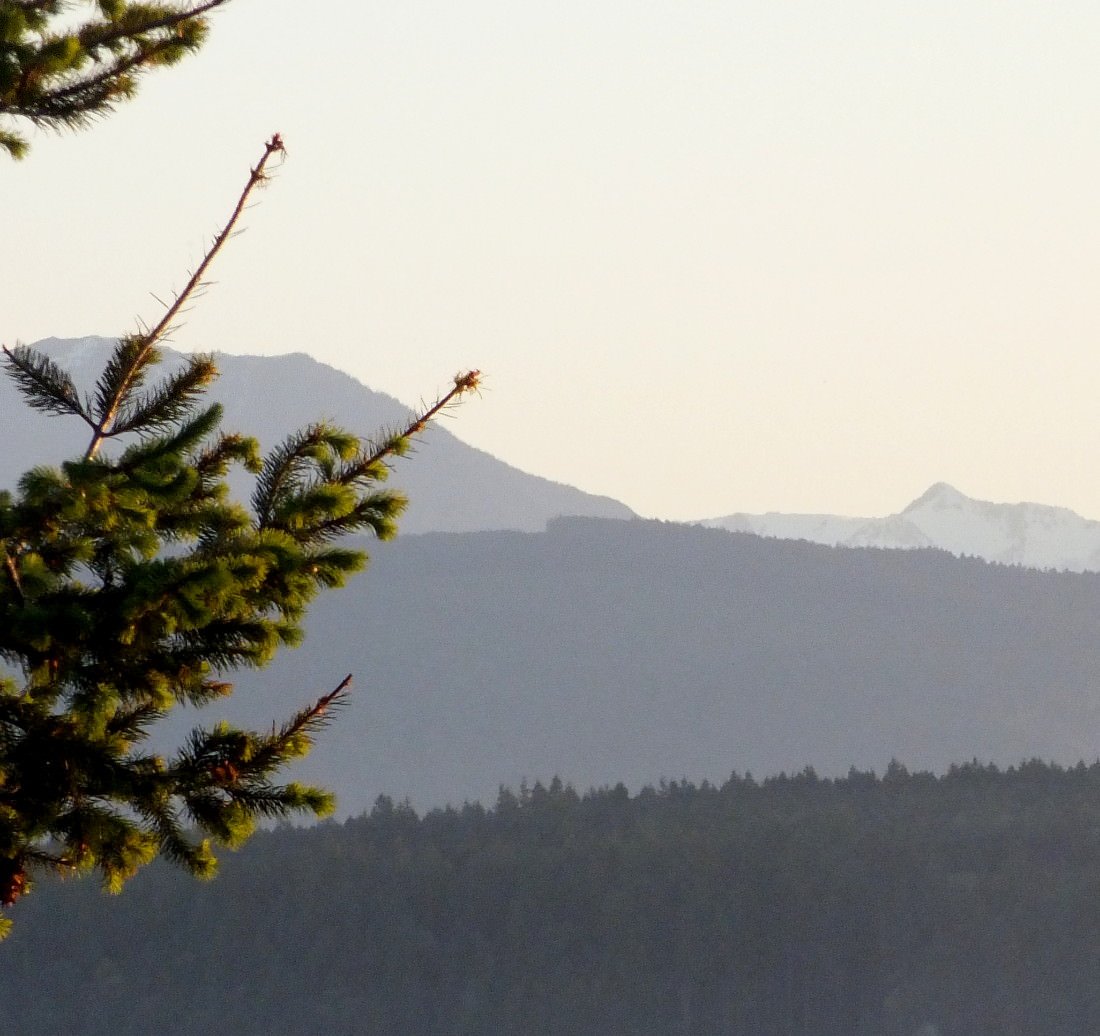 Distant mountains
Where's the VALUE, you might wonder?
The value is multi-fold: One, we thoroughly establish a solid "economic reason" for the existence of the Steem token; there is an active economic system where you can actually use it as a currency. Which, after all, is what it is! It provides that all important marketing component "differentiation." We would have something 99% of other coins don't.
Part two: By establishing an "Alt. Economy" here, we create another "point of attraction" for potential newcomers wanting to set up shop to trade "off the books," so to speak. A whole new category of user who might not be into creating social content, but might be into creating social commerce. Imagine what that could do for the demand for Steem! And it's NOT a new idea — Facebook has already been doing it for a while.
Part three: It makes it a whole lot easier to answer the question "What can I DO with these tokens?" Not only will the answer be simple, it'll be front and center. And there's even a "fringe benefit!" If people can actually use their Steem/SBD, it won't get pulled out and sold... it'll stay within the system.
Long-Term Planning and Stability: This aspect of adding value is perhaps more limited in scope... but — quite honestly — I don't know about YOU, but I'd like to still be here, doing this, in another two, five and ten years. 
A large part of the reason people are so hard to dislodge from Facebook is that they have ten years "invested" in the platform. When there's a "Long Term Plan" it suggests to current and potential users that they are getting involved in something other than "a novelty" or "a flash in the pan."
This, in turn, creates that very important attribute called "stickiness." It's what Facebook HAS when we tell people about Steemit and they say "Nah, all my stuff is already here on Facebook." And it's what we want, especially when someone decides to develop a Steemit clone. We GET it by letting people feel they are part of building something long-term.
That Should About Cover it...
Appreciate the opportunity @timcliff; this may have been a bit more than you asked for, but hopefully some of this is useful.
I also would like to invite anyone reading this to pipe in with their commentary, or go write a post of your own! 
Remember, Steem/Steemit is a decentralized structure. That means WE are the "they" that usually runs organizations. So your voice matters!
Thanks for reading!


created by @zord189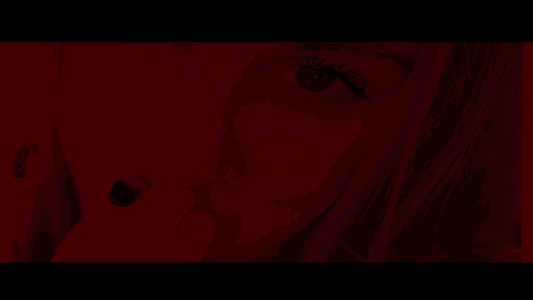 (As always, all text and images by the author, unless otherwise credited. This is original content, created expressly for Steemit)
Created at 180609 14:47 PDT