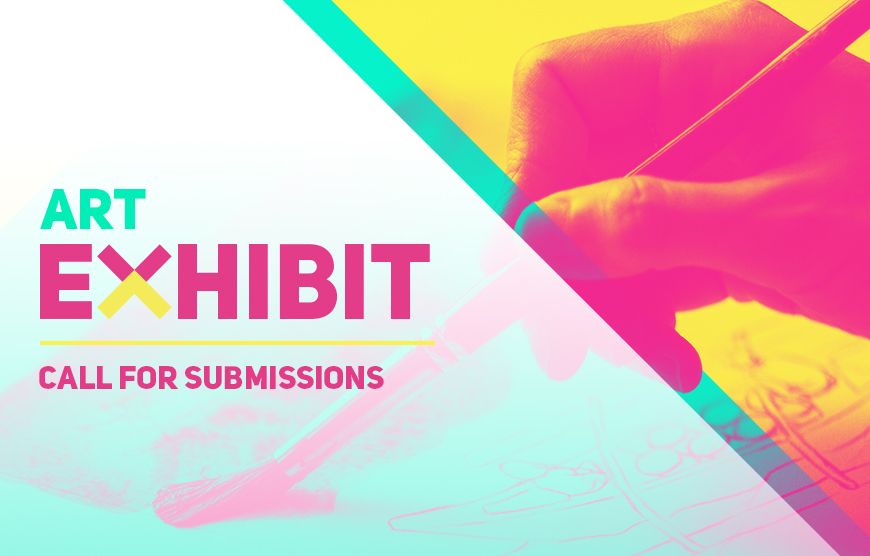 With the release of Steem Summit's Call for Exhibit Panelists as the official start of pre-summit activities, this post is the first of the four calls for submissions for Steem Summit's Exhibit. The exhibit will highlight the best of Cebuanos' passions and talents under those four categories. This post serves as a contest to choose the works to be showcased in the summit proper.
If you are a Cebuano, someone who has been living in Cebu and its vicinity, or someone who scheduled his/her April 22, 2018 to be part of Steem Summit, then you are invited to submit your entry in Art Category. Who knows? The panelists might choose your artwork to be showcased in the summit.
Expression of Gratitude

The organizers of Steem Summit would like to express their deepest gratitude to @donkeypong for his generosity in sponsoring the rewards of all Steem Summit contests, including the four calls for submissions under performing arts. To the Cebu community, let's be grateful to @donkeypong for being not just a supporter, but also a great mentor to @steemph.cebu's core leaders, @themanualbot and @jassennessaj. Please refer to the screenshot below or go over to @steemsummit's wallet for @donkeypong's donation.


Submission Guidelines

Like all contests, there should be guidelines to be followed. While the guidelines are not requisites to assure your winnings, these would help the panelists in choosing the winners. Following the guidelines will also make your entries official.
Resteem this post. This will serve as exposure of the contest to all Cebuanos who want to join. The organizers don't want to hear stories that many want to join, but the information didn't reach them.
Make an artwork of your choice. May it be calligraphy, sketches, hyper-realistic drawings, paintings, and sculpture, except photography. There will be a separate contest for photography. Be creative. Do not limit yourself to those mentioned above. Depending on the financial status, quality and quantity of the entries, and the agreement of the organizers, panelists, and core leaders, there might be more winners than stipulated.
Make a post describing your artwork. This will serve as your entry in Steemit. Be creative I'm presenting your artwork. Impress the panelists.
Use #steemsummit as the main tag of your post. This will make your post easier to find. This will also create a noise about @steemsummit.
Use #artsubmissions as your second tag. This will separate your entry from other entries under the other categories. The three other categories are poetry, travel posts, and photography.
Comment below the URL of your post. This will lessen the work of the panelists. This will also allow everyone to see your artwork.
Preserve your artwork. Your artwork might be showcased in the exhibit so, it should be preserved as much as possible before the summit proper.
Submission Criteria

This will serve as the basis for the panelists in choosing the winners and rank the entries based on the scores given to the individual entries.
Brilliance - 40%
Story - 30%
Technicalities - 20%
Visual Impact - 10%
It is up to the panelists' interpretation of the criteria above that will determine the winners. The organizers have no influence in choosing the winners. Also, to avoid bias and influence of choice, the panelists don't know who are the two other panelists. The rankings are based on their opinion only.
Rewards

There are multiple rewards in this contests so everyone is urged to give their best.
Post Payouts - This is inherent to every posts in Steemit depending on the upvotes. You get noticed by @curie if your post is really interesting.
SBD Rewards - This is courtesy of @donkeypong. All SBD rewards are from his donation.
Champion - 5 SBD
First Runner Up - 3 SBD
Second Runner Up - 2 SBD
Exhibit - To be showcased in the exhibit is an exposure and a prestige to the winners. Their work will be marvelled at the exhibit.
Deadline

To contest will run for one week. So, the deadline for submission of entries will be on March 20, 2018 (next Tuesday) at 9:00 PM. The announcement of winners will be done on the next day; Wednesday, March 21, 2018. Heads up panelists! You are only given one day to rank the entries. To avoid cramming, please check this post from time to time.
To those who wanted to submit their entries, please avoid from submitting on the last minute. This will allow the panelists to properly assess your work.
What are you waiting for? Send your entries as soon as possible. If you have questions or concerns, you can contact @ybanezkim26. Your participation in Steem Summit Exhibit will surely help in making the event a success.
For those who haven't catched up what @steemsummit is all about, here are other @steemsummit's posts:
See you all on April 22, 2018 at ASPACE CEBU, Crossroads, Cebu City, Philippines!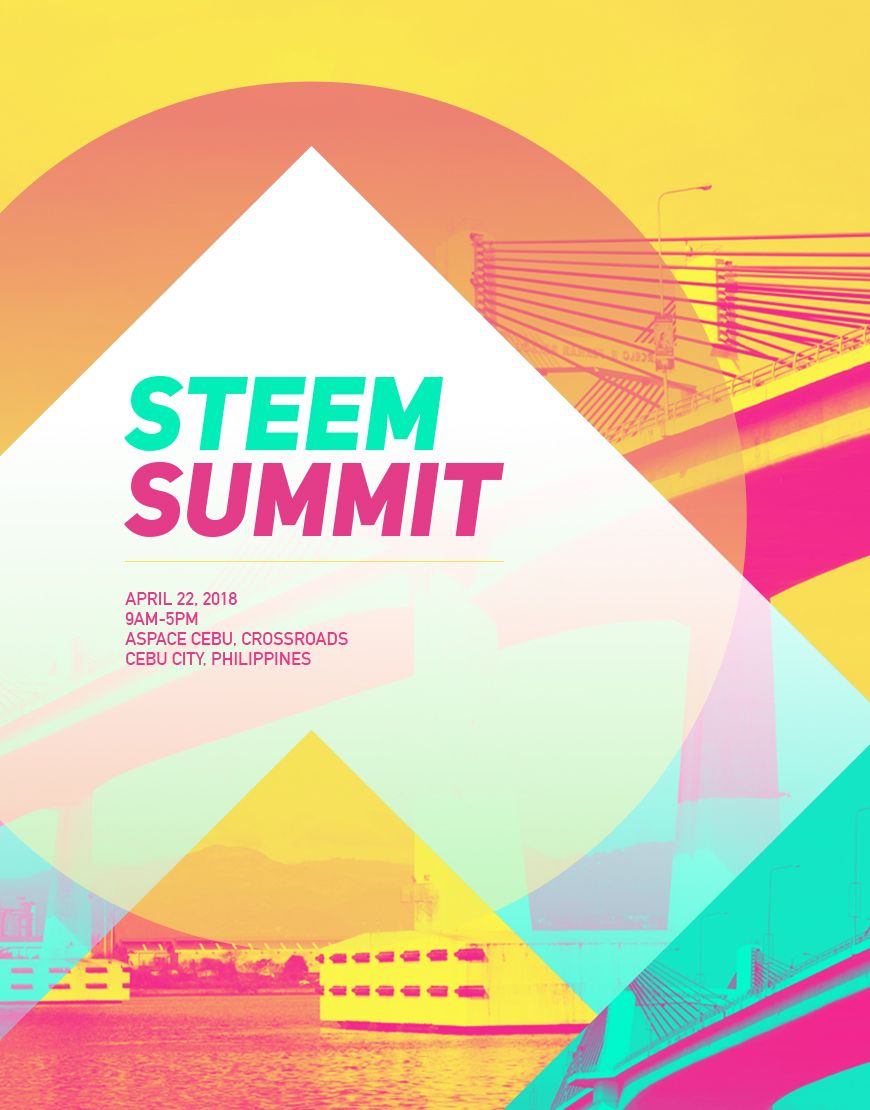 ---
Special thanks to @donkeypong, @surpassinggoogle, @sndbox, @sndbox-alpha, @themanualbot, @maefe30, and @jassennessaj for their undying support!
---
This call for submissions in Art Category was written by @ybanezkim26. All designs and branding by @legendarryll.
Steem Summit Organizers:
@honeyletsgo
@legendarryll
@thegaillery
@ybanezkim26