Discover a NEW GAME and dig up SteemStone! 100 STEEM to WIN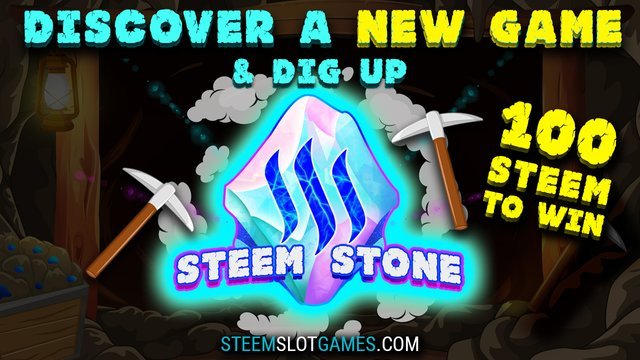 Hello dear Steemit community, I hope you have a nice Sunday. As you know, steemit is always full of good writers, themes as well as games, today I want to talk about
@steemslotgames
, they have been making games for a few months, which has attracted the attention of many of its users.
Currently they released a new game called Steemstone, very good, and they are making a contest for just playing, if you want to know more go to your Steemit account @steemslotgames or enter this Link so you can enjoy.
The contest currently consists of playing and once you get the steemstone you make a capture and the other is to make a post where you invite your friends to play.
In the prize pool they have 100 STEEM so check this link

Here the rules of the contest
1.- 💎 Write a short post in which you will invite your followers to take part in the CONTEST:
https://steemit.com/steemit/@steemslotgames/100-steem-to-win-discover-a-new-game-and-dig-up-steemstone
2.- 💎 In your post use our graphic: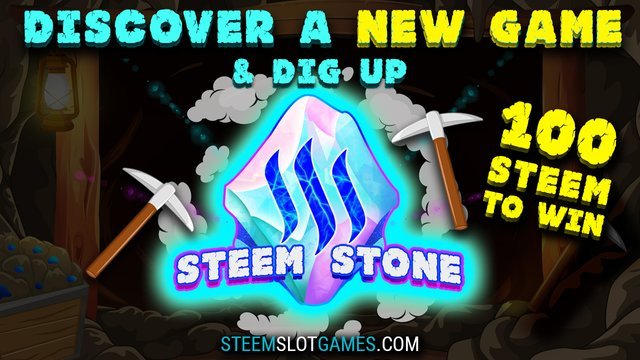 3.- 💎 Use the #steemstone tag so we can find your post and that's it!