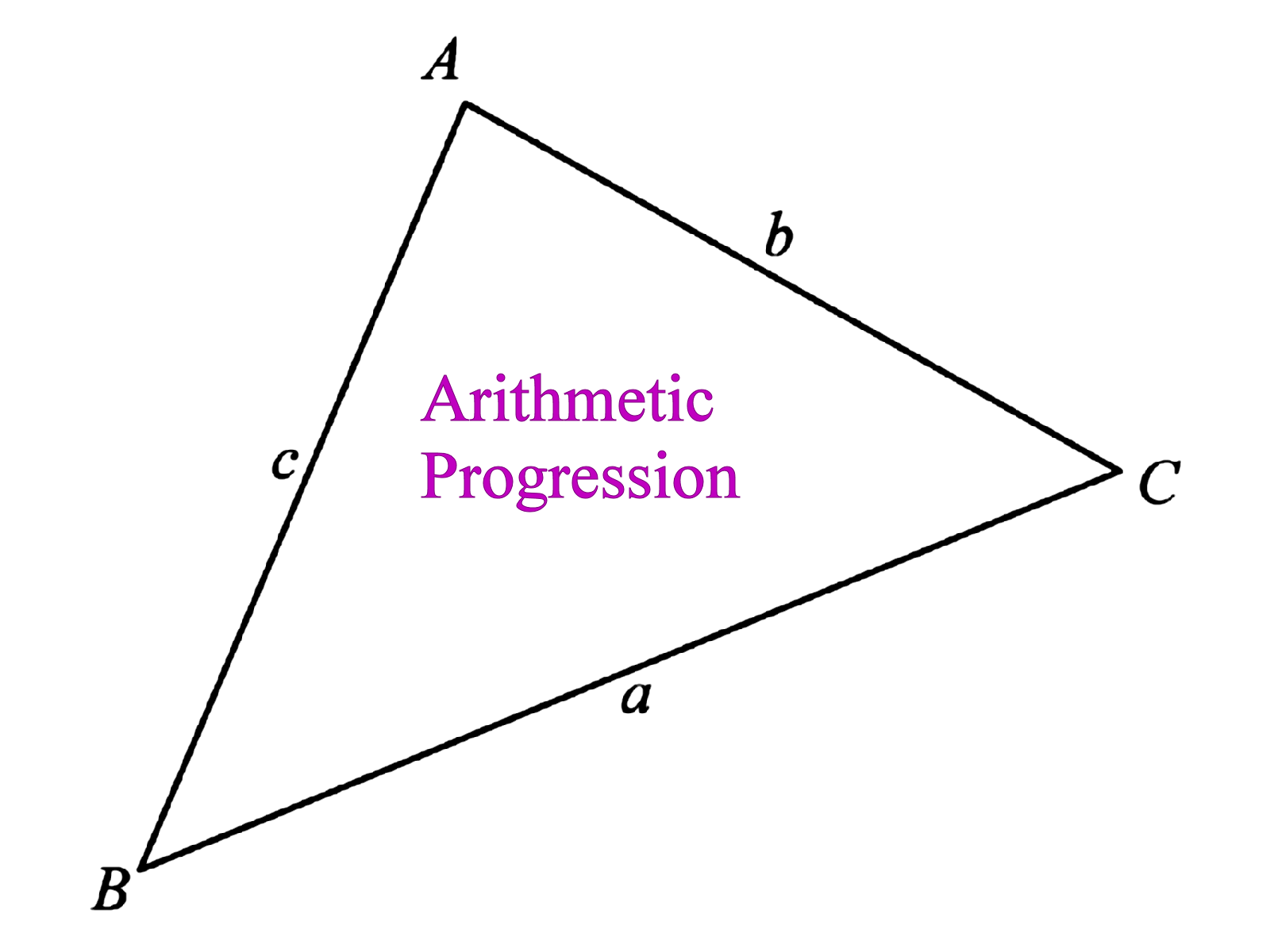 Greetings! I am pleased that there are new followers even in the midst of my long break from Steemit. A warm welcome to everybody.
The following question is taken from an old General Certificate in Education Advanced Level Mathematics Examination. It is a national examination taken by Singapore junior college students (equivalent to about grade 12), but the question was from an older syllabus.

The problem tests you on arithmetic progressions. One important characteristic of an A.P. is that the terms share a common difference. So if x, y and z are consecutive terms of an A.P., then y - x equal to z - y.
In case you don't know, here the standard labelling of a triangle ABC. Capital (upper case) letters are used to label vertices, while lower case letters are used to label the length of their respective opposite sides.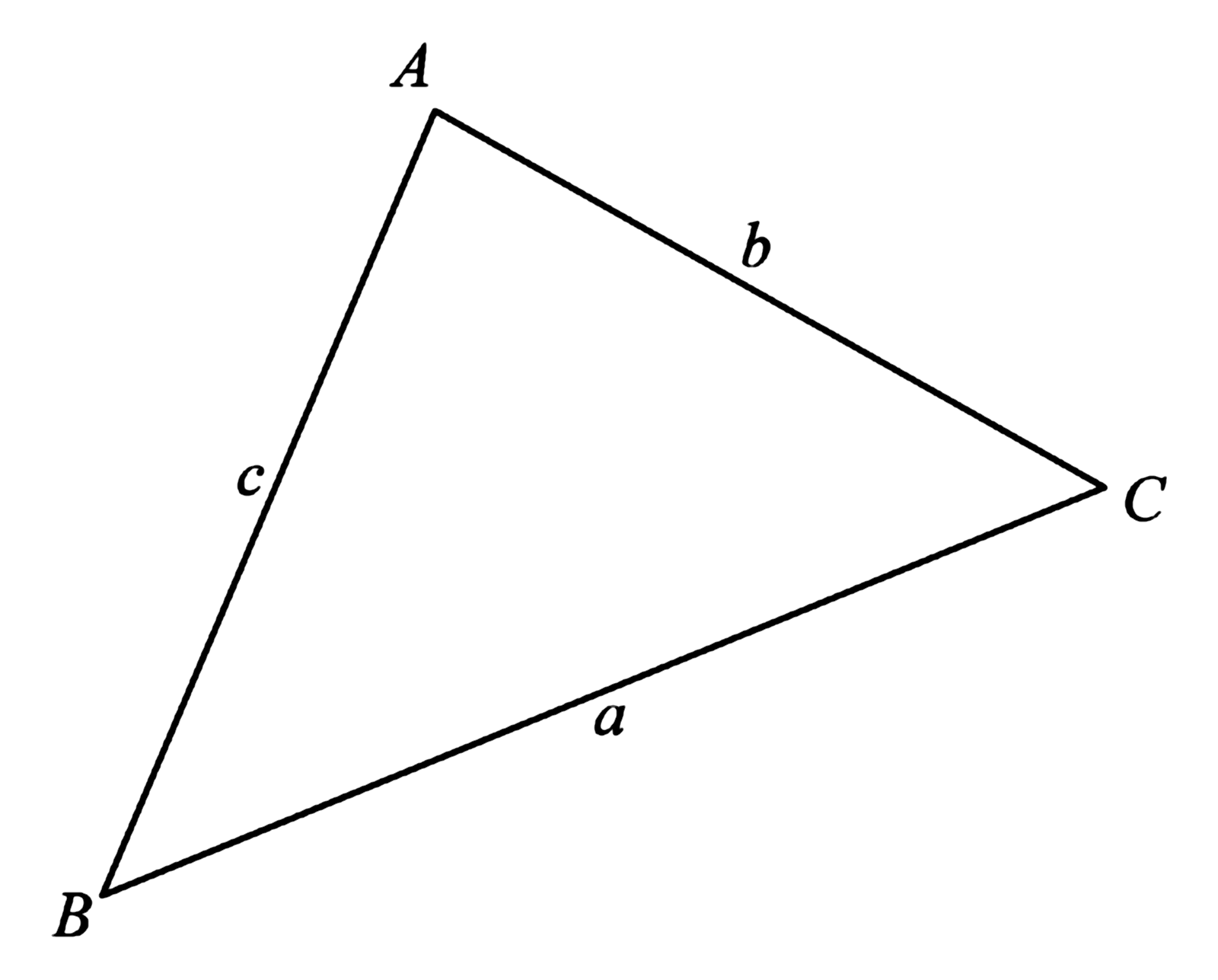 Although this question involves trigonometry, particularly the Sine Law and the Cosine Law, the solution would be a pain to write down if we stick to trigonometry. I found that the solution is easier to write down if we reduce it to an algebra problem.
My final solution is presented as follows:-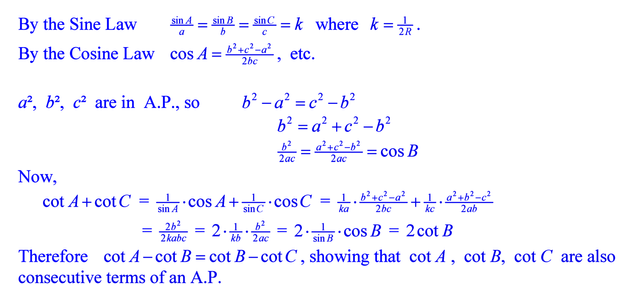 If you find my articles useful or interesting, please upvote and resteem them! Thanks !
Cheers!!!
@tradersharpe
-- promoting sharp minds